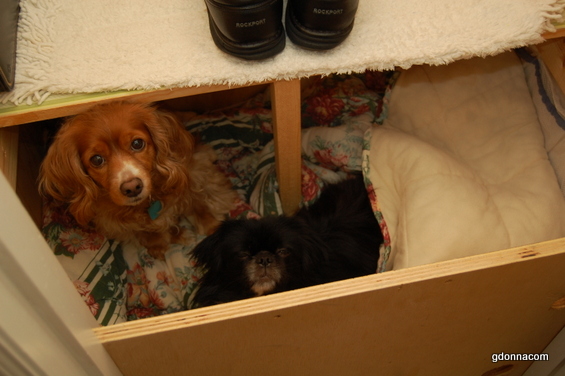 What a weekend we had. Severe weather kept us inside and on alert. Night time storms keep me awake and with weather warnings and siren's it was unnerving. This is Elizabeth and Bernadette in the storm closet. Katherine is under the blanket to the right. We are ok here with no damage to our house or property but many did not do as well. There was a lot of damage, deaths and injuries across the southeast and my heart feels for these families.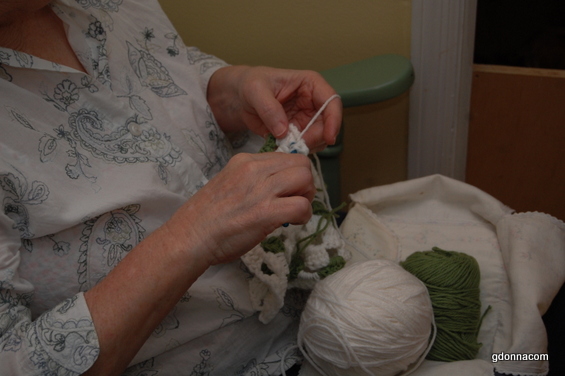 I sat in my rocker in the hallway and attempted to crochet but my mind was distracted between the storms and menu planning.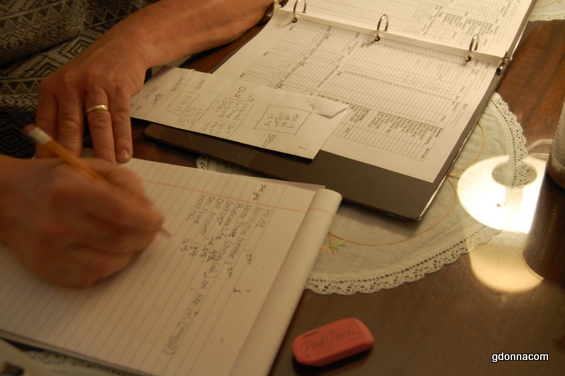 My husband Charles helped me to finish up the budget. I made adjustments to the charts that I made for the budget and possibly it is finally right. We decided the first month will not be balanced so it is our trial run because we did not have receipts for a few things. We added in a section for car payment even though we do not have a car payment at this time but should we need to do that there is a place. We are going to make a car payment into that fund each month for savings for a car.
How are we able to make a payment like that? We are cutting back many things and what we were paying goes into other funds. We do not have television cable anymore so there is part. We are reducing our utility and water bills. We do not buy junk, soda, chips, cookies etc anymore, we paid off our credit cards. You can do this too, it does take awhile but next month will get here whether we do anything or not and the next month will and the next month. We either slide through or take steps for change. If we don't have the money for something we don't buy it.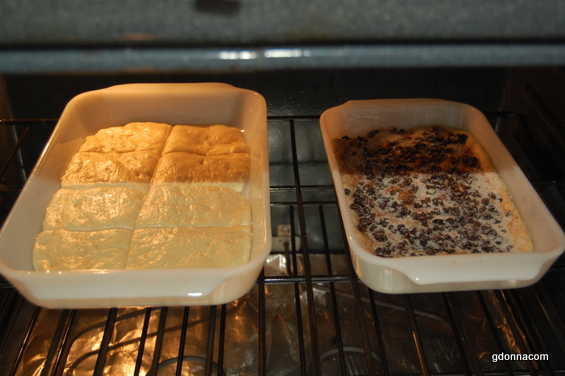 On the top right is a pan of bread dough and currants, cinnamon and sugar on the top. Normally I knead the currents into the dough but at the last minute I decided to do this. Don't try this just do it the other way and knead the currants into the dough.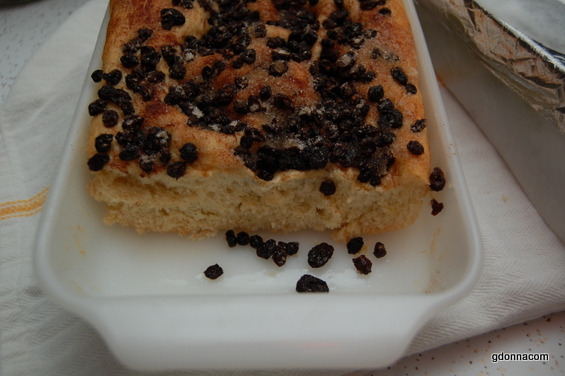 It is ok but the currents fall off easily and make it difficult to eat. Once again taking the easy way is not necessarily a good thing.
Also, currants and raisins are toxic to dogs and if we dropped them on the floor that would not be good. I believe that they are toxic to cats too but you might want to check that.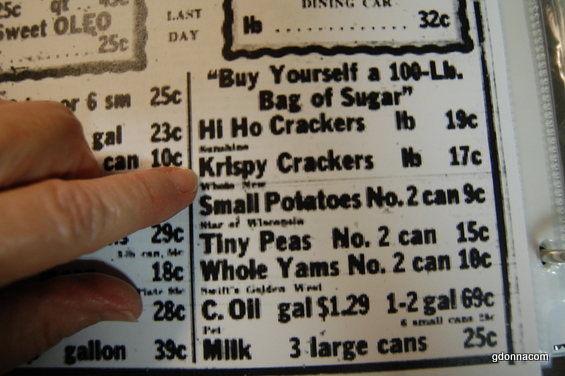 We went to the grocery store this weekend. A look at the 1942 ads gives us some insight as to what we could buy. Charles likes crackers as I have not made any of the crackers in the 1940s cookbooks as of yet but I will.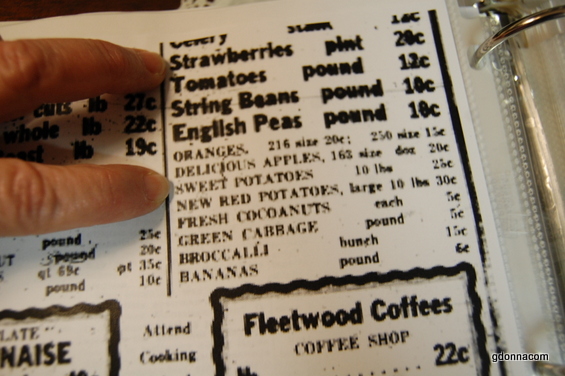 I wanted to make strawberry shortcake but I did not know if we could get strawberries this time of year in 1942 but there it was in this weeks 1942 paper. We needed some sweet potatoes too and they were at a very good price :) boy I wish they were 10 pounds for 25 cents! We got some of the string beans too.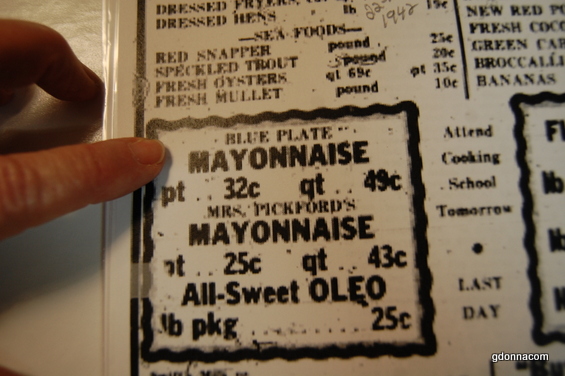 Blue plate Mayonnaise was in the paper and when we walked into the store Blue Plate Mayonnaise was buy one get one free. It did not beat the 1942 .49 cents a quart price but hey, it was a deal anyway.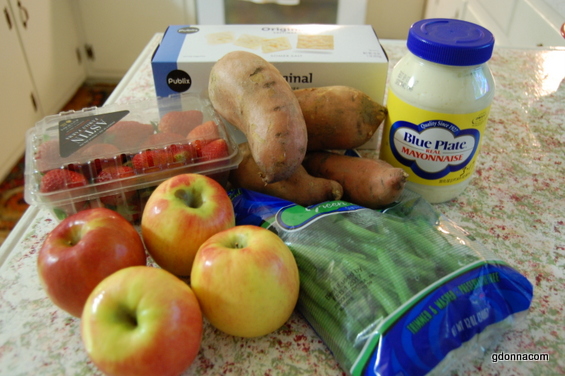 I forgot to set the other mayo on the counter for the picture but these were items we needed and they were in the 1942 ads so I was happy.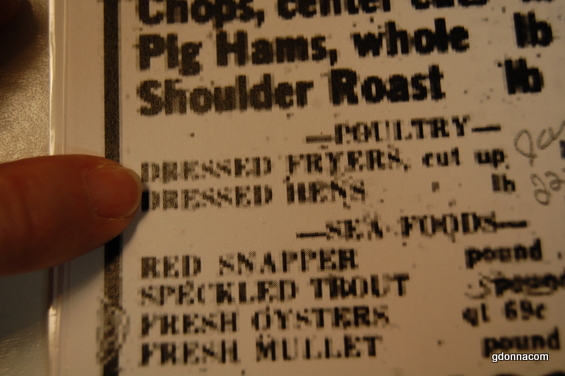 We purchased chicken for what I will be cooking today.
I have a recipe for Chicken with Noodles that looks very good. I really like homemade noodles so this will make a nice meal.
Here is what it says.
1 large fowl, cut in pieces
6 cups cooked noodles
1/2 pound mushrooms, sliced
1/2 teaspoon salt
dash of pepper
3 Tablespoons butter
1 cup chicken broth
1 cup milk scalded
1/2 cup bread crumbs buttered
Cook chicken until tender and remove meat from bones. Place hot noodles, chicken and mushrooms in alternate layers in greased hot casserole, using 1/2 of each; repeat layers with remaining amounts. Add salt, pepper and butter to hot broth and milk and pour over filled casserole; cover with crumbs and bake, uncovered, in moderate oven (350 degrees) about 20 minutes or until browned. Yield 6 to 8 portions.
As far as the mushrooms in the recipe, I did not see that in the store ads but it is a early 1940s recipe so they would have had mushrooms. :)
BOILED CHICKEN
Clean and wash fowl and leave whole or cut in pieces; place in large kettle, add boiling water to half cover and simmer, covered, for 2 to 3 hours, or until tender, adding 1/2 teaspoon salt per pound after first hour of cooking. Serve with chicken gravy made from stock or with dumplings or use in recipes calling for cooked chicken. Allow 1/2 to 3/4 pound per portion.
NOODLES
1 egg, slightly beaten
1/2 teaspoon salt
About 1 cup flour
Add salt to egg; gradually add flour enough to make a very stiff dough. Turn out on floured board, knead 3 to 5 minutes, then roll out in paper-thin sheet. Cover with towel and let stand about 20 minutes. Roll up dough like a jelly roll, cut in 1/2 inch strips, unroll and spread out each strip; dry thoroughly. Sotre in closely covered container. For fine noodles, cut in 1/8 inch strips or cut sheet of dough in tiny fancy shapes as circles, stars, triangles, etc; dry and use with soup. Approximate servings, 2 cups cut noodles
-------
I have revised this recipe above a long time ago. I could not make these noodles with one egg to one cup flour, it would not all come together. I know it says it is a stiff dough but it did not work for me. I use 1 egg to 1/2 cup of flour and 1/2 teaspoon salt. Or 2 eggs to one cup because the 1/2 measurement only makes a small amount. I will post a link to this post at the bottom of this page on how to make noodles.
By the way, the scalded milk in the recipe means to put the milk in a small pot and put it on the stove to heat the milk. Just before it boils, just as it starts to get bubbly/foamy around the edges is all you need to do. To scald milk make sure to stir well to prevent a film. In the past people scalded milk to kill bad bacteria in the milk but it does have its purpose in the recipes. Scalding helps to bring out the flavors in things such as softening and melting some ingredients. It seems to make desserts lighter and I know for making bread it warms the liquid and helps to speed up the yeast and rising time. I have always heard that it does something to the protein but I don't understand all of that. Some people today skip the scalding since most of our milk is pasteurized today but if the old recipe calls for scalded milk I would do this.
I will make a side dish of string beans and maybe some baked apples. I will let you know how it goes.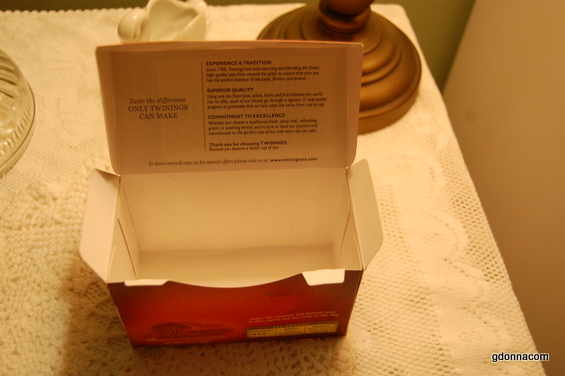 Just another affect of living like 1942 I seem to want to re-purpose many things. This small box that had tea bags.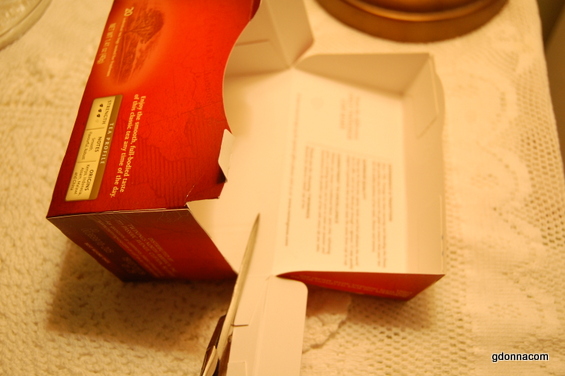 I seem to be cutting all these empty boxes down to fit in drawers for organizing.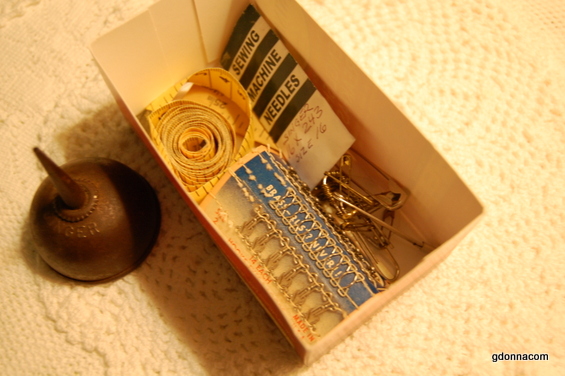 This one will be used for sewing notions. No more trips to the department store for plastic containers :)
Update, my next post is how I made the chicken with noodles dish.
And here is the older link to my post on how to make noodles.
http://gdonna.com/cooking-from-scratch/homemade-eg...
Well, I better get going if that chicken is going to get cooked. Grandma Donna