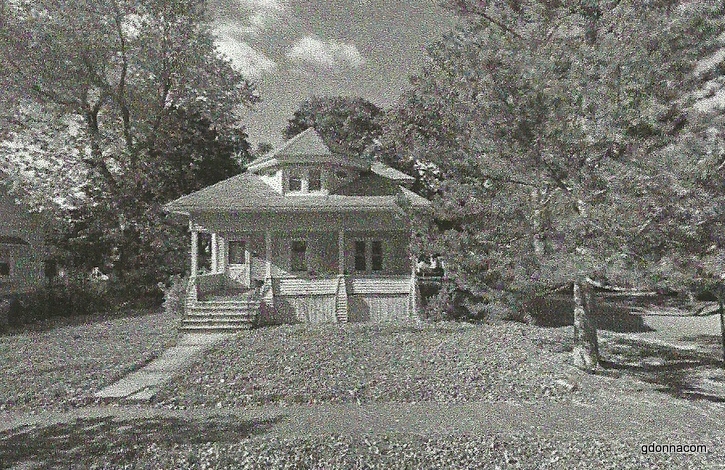 Part two, if you did not read Jan, Feb and March of Leona's diary, go back here to read that first. https://gdonna.com/living-like-the-past/keeping-home-the-old-way/
I will jump right in and continue the diary.
Thursday April 1, 1937
We went over to see Lord and Taylor 10 o'clock bus over and 5:22 from there home. Had a nice time. Gathered sap. Watched 350 baby chicks for a long time.
Friday April 2
Spent most of the middle of the day down town. Did ever so many errands but couldn't find a dress as I had hoped. Rain before I got home. Mother down to see about chair and bookcase I had looked at. Bought both. Mrs. Kanter over for more than 2 hours.
Saturday April 3
Mother made a pie and some raised doughnuts and I made a big batch of oatmeal cookies. Did some washing and pressing and mending.
Sunday April 4
Walked to Church. In afternoon I went out to call on Miss Wiggin with Doris F. We didn't find her at home but had a nice ride. Mother called on Mrs. Carlson.
Monday April 5
A puppet show - The Pied Piper- at school. Had expected a teachers meeting but it was postponed. Levana Club Council supper, but home before very late.
Tuesday April 6
Business as usual with no special news on Tuesday usually. Supervision day changed back to Wednesday again.
Wednesday April 6
New group just out for apprenticeship so we have no programs and I was at school all day. Altruist supper with food, candy and flower sale. M. Haywood and S.Raymond went with me, a fine time.
Thursday April 7
Mother doing something of cleaning every day now. Dining room and den this week. And she does such a thorough job. Refinishes floors, etc. She's a wander for a 70 yr. old with a twisted back!
Friday April 8
Feeling miserably all day but went to school and then down to help serve a Levana Club supper. Dramatic (family album) and "a good time was had by all." Snow!
Saturday April 9
Mother went down town and I did the cooking. Slept for quite a while in the afternoon and planned to do lots of school work in eve but Chester, Barbara and the kiddies came over. The babies are adorable and we had a fine time.
Sunday April 10
Not dressed all day but down stairs part of the time. Not really very sick but so tired. We were alone all day. Snow gone and spring well on the way.
Monday April 12
Junior Week. Girls in pretty wool suits of different colors from Helley's. Gave " Cranford" at assembly. Clare Goodwin president of class. Extended to mtg. after school, then Dr. Parmett brought me home.
Tuesday April 13
Tuesday a fairly easy day this quarter with only four classes. Mother ironed and cleaned windows in living room. Had clean curtains all up when I came from school.
Wednesday April 14
To Bloomingdale, Dartmouth and Lake View, and then to the last of Dr. Winslow's lecture at Levana Club. Bought two new dresses and a blouse at the Thrift Ship. Mother finished cleaning living room.
Thursday April 15
Five classes - 3 for Miss Wiggin each week now, so an extra on Thurs. She is out and doing all sorts of pleasant things but not back in school yet. Went to Tatnuck to church supper with Miss Raymond and Miss James. Supt.Hall gave a fine address.
Friday April 16
Four classes today, then stayed till nearly five as usual. Found my insurance man here when I came home, and made arrangements for registration, auto insurance, and a personal accident insurance.
Saturday April 17
A pleasant day and we worked out of doors for hours. Got the lawn all raked, with leaves dug out from under shrubbery and hedge. Mother put fertilizer on lawn and lime around all the iris.
Sunday April 18
Went to Church but spent a quiet afternoon resting and reading. A real April day with showers and sunshine interspersed.
Monday April 19
No school. Helped wash, then cleaned the garage including windows and worked quite a while scrubbing railing, etc. on front porch. Mother fixed my new green dress.
Tuesday April 20
Back to school again and no special news. Mother ironed and cleaned and varnished in kitchen.
Wed April 21
To Thorndyke Road in the morning. Miss Alexander came for me and took me to Ludlow St. Back to city for dinner, then out to Heard street in P.M. To Levana club for book reviews but was late so came home soon.
Thursday April 22
Five classes and I did not even stop for lunch until after the fourth period. Quite a lot of school work in the evening. Mother cleannig in kitchen this week. Very rainy day.
Friday April 23
Rufus is now in shape for the summer and I thought I should take mother for a little ride after school, but it was too cold and still rainy by spells.
Saturday April 24
Made a cake and nut bread and Mother a lemon pie and some doughnuts. Florence S.came before three and stayed until 10:30 while her husband was in the city on business. Such a good time as we did have!
Sunday April 25
Neither of us went to church and the day seemed rather long.though I slept for some time. Daylight saving time comes in!
Monday April 26
Glee Club and Dramatic Club performance at assembly. Very good. Miss Wiggin back and looking very well. Teacher's meeting. Telephone call from Maud Conroy in evening. She's at Marshall's.
Tuesday April 27
Rainy much of the day. Had planned to go out to Sterlins after Maud but gave it up. Mother put my white knitted blouse together in evening. I did school work.
Wednesday April 28
We got up early and went out to Marshall's and brought Maud back with us, before school time. Went to Gates Land and W Boylstor in morning. Mother and M met me for lunch and then M. went to Rice Sq. with me in P.M. Before supper I took her to ride - Paxton and Rutland.
Thursday April 29
Maud spent the morning at school with me, home with Mother in afternoon, then after supper we took her back to Marshall's. The Upton baby lost for four day was found alive this afternoon.
Friday April 30
Was just ready to start home from school when Miss Alexander came and we worked together until 6. then she brought me home. FB's and C's to go out next week.
Saturday May 1
A little cooking and odds and ends of things in the morning, then out to the Bullards and to Chester's in P.M. Mrs. B in bed and Mr. B poorly. Baby Barbara begins to recover from a terrible burn.
Sunday May 2
Rufus took us to Church today. 14 people united with the Church. Communion Reading "The House in Paris" in the afternoon. 2 letters in early evening.
Monday May 3
Levana Club Council supper. A beautiful warm spring evening. M. Russlow, S. Cotter and I came home together. Miss Cotter came home with me, and then I went over with her to see her new home.
Tues May 4
FB and FC out for their 4 days of "participation", so I postponed my E3 arith. till Thurs and spent all day (except last period) with my SA apprentices at Belmont, East Kendall and Lincoln Street.
Wed May 5
Spent the day at Elizabeth Street where 27 freshman are having their first teaching experience this week. To lunch at the Alice Converse with Miss Alexander. Dutch treat but she furnished transportation.
Thursday May 6
Taught 3 classes and then after the fourth period went over to Gage St. where I saw three freshman teaching. All girls I have seen this week were doing very well, and are so happy.
Friday May 7
Senior Carnival tonight. Rain at intervals during the day- very hard when I came fr. sch. but ceased later and carnival a great success. Freshmen won the competition capers. I went with Miss Alexander.
Saturday May 8
Another gray cold day, so we couldn't work out of doors much. I did mow the lawn and Mother worked in her garden a little while. I had a shampoo, and we did various odd jobs.
Sunday May 9
Still gray and cool and we did not go to Church. Read and rested and wrote and went to bed early.
Monday May 10
No assembly period today (lecture) as we are to have a big day Wed. One of Wed's classes transferred to today. No teacher's meeting as Dr. Aspinwall went to Tramingham for Pres. O'Connor's installation.
Tuesday May 11
SA's started for their new appointments today and we shall meet to mark their first 5 weeks efforts tomorrow. Miss Preston and Miss Shack in the training school.
Wed May 12
Up at 5:30 to listen to the coronation of King George VI. Very clear reception and a most impressive ceremony in Westminster Abbey. "A Day in China" at school with Mr. and Mrs. White the speakers. Supt. Young in a fine lecture at Levans. Big Day!
Thursday May 13
Thursdays are usually very uneventful days this quarter. Everything growing so fast in Mother's garden. Thousands of violets in blossom.
Friday May 14
We were to have had our May party this afternoon but it rained and rained, so we had all our classes as usual and will have the party on Mon. if it is pleasant then. Margaret Olsen came on the 7 o'clock bus. I went down to meet her. Fireplace fire in evening.
Saturday May 15
Not up very early. Still cold and gray. Margaret and I went up to the garage to get Rufus "sticker" then stopped at school where I did some cleaning and M. had a good time with the girl's poetry collections. In P.M. we went out to the Bullards and then to call on Lord and Taylor.
Sunday May 16
A beautiful day. We all went to Church. M. copied more poems in P.M while Mother and I rested and read and wrote. M. went on the 9 0'clock bus. I went down with her, then we went to bed as soon as I came home and we ate a box of popcorn.
Monday May 17
Still rainy so no May party and classes as usual. No teacher's meeting either and I came home early as a hard shower was coming up. Drove Rufus Friday and today.
Tuesday May 18
Faculty (some of them) went out to the Winslows for the annual picnic, but we did not go this year. Took lawn mower out for Mr. Curtis to fix, then mowed the lawn. Worked out of doors until dark.
Wed May 19
More rain. Feeling miserably all day - stomach upset- but managed to keep going. To Providence St. and Middleser Ave. in morning and down to Millbury in P.M. Did not stay for Levana book reviews as planned.
Thursday May 20
And still no kind of day for the May party so it is postponed once more. Quite a bit of school work in evening (None last night. To bed about seven!)
Friday May 21
The poet, Robert P T Coffin Pulitzer prize winner in 1936 lectured at school this afternoon. Read many of his poems. Good. Fairly pleasant, but no party yet.
Saturday May 22
Mother put a new lining in my coat and I did the cooking. In P.M. we took Mrs. Elizabeth Richardson and went for a nice ride. Apple blossoms are beautiful.
Sunday May 23
Mother did not go to Church. I helped the children of several classes plan how to spend their money for benevolences. Hard thunder shower in P.M.
Monday May 24
Good lecture this a.m. Rev Father Ahern of Weston College. Scientific, deep but interesting. Long deferred May party in afternoon. I came home for Mother, Mrs. Richardson and Mrs. Kanters and they watched proceedings from the gymnasium.
Tuesday May 25
Tuesdays are usually very uneventful days this quarter. Regular routine of classes and then reading freshman term papers in spare minutes.
Wednesday May 26
A beautiful day! I spent the morning out at Roosevelt School. Had lunch with Mother downtown. To Tatnuck and May St. in P.M. (Rufus) Mother bought such a pretty new dress at Bjorks.
Thursday May 27
Four classes as usual and trying to do cleaning and putting away then assembling exam papers. Mother's garden is so pretty this year.
Friday May 28
A big "big day" at school. This is Dr. Aspinwall's 25th year of service and a beautiful surprise tribute was given him and Mrs. A at close of assembly. "Tribute to the Seniors" in the afternoon. Unusually fine pageant. Miss Roe spoke for the faculty.
Saturday May 29
Helped with cooking and other housework in the morning. Nellie B and Alice Larson came soon after noon. We had a picnic supper in Boynton Park and a ride afterwards, including a trip to the Tower.
Sunday May 30 Alice, B and I went to Church. I talked to eighth grade classes. Chicken and ice cream for dinner. Nellie took us to Millbury and home via the Lake and Green Hill Park. Hot. Supper on the porch.
Monday May 30
Another very warm day. Girls went about eleven. Their Mother and I did various little odd jobs. mostly out of doors. I did school work out on the porch in the afternoon.
Tuesday June 1
Examinations began today but I have none until Thursday. At school all day however. Revised my book list and corrected papers.
Wednesday June 2
Went to Edgeworth and to Harlow St. in the morning and down to Gates Lane in P.M. with a little shopping in between. Levana Council Supper at Putnam and Thurston's then a meeting at the club rooms.
Thursday June 3
Freshman methods exams today, and I checked all the papers before I went to bed. 100 true false statements which I had spent hours preparing.
Friday June 4
Sophomore math exam today. My room in use yesterday and today for entrance exams but only a very few taking them. Parochial graduates to be certified this year.
Saturday June 5
Mr. Howland fixed Rufus up with two new tires ($20) I spent much of the morning downtown. Bought a new chiffon dress, gloves and a blue silk coat. To levana club supper and annual meeting. I was re-elected secretary.
Sunday June 6
Mother and I both went to Church Baccalaureate sermon by Mr. Roy at 4. Mother and the Richardsons all went with me and the Tafts in their own car. After this I went to the Aspinwalls with Miss Alexander for a faculty tea which proved to be a supper and Miss Larm's engagement was announced!
Monday June 7
Went to Providence an Tatnuck Schools in the morning. Walked back to school for lunch and worked all the afternoon.
Tuesday June 8
Mother ironed and worked on my dress which had to be evened around the bottom and belt fixed. At school all day. Mrs. Dolen at Hahnemann Hospital.
Wednesday June 9
At school all the morning. 8th grade graduation in afternoon. I took Mrs. Johnson up and brought her home, then went back to school for more work. Miss Johnson, Miss Tilton and Miss McPartland among the graduates. To an Altruist Com. Mtg. in evening.
Thursday June 10
Class day exercises then the Aspinwall's reception in P.M. Showery. I went by trolley and taxi, and came home by bus and trolley. Pleasant time. Mrs. Winslow spent morning with Mother. Lord and Taylor called in late afternoon.
Friday June 11
Graduation at 10. Class of 48 4 yr. girls and 22 elem. The last 3 yr class to graduate. Dr. Andre Moriege of Harvard the speaker. I worked at school all the afternoon and then didn't quite finish.
Saturday June 12
Alumnae reunion at school. Mrs. Ball of Upton graduate of 1st class (1874) present. I worked on decorations most of the morning. Not home until after six. Mrs. Anderson the new president.
Sunday June 13
Mother and I went to Church up at Tatnuck. Children's Day and the place was packed. Lay on the glider much of the afternoon, then did a little writing. Strawberries from Mother's garden! Delicious.
Monday June 14
Rained most of the day so we couldn't do all the things we hoped. Washed however and put out the clothes between showers. I worked on school and Levana Club work.
Tuesday June 15
Clothes dry enough so Mother brought them in a few at a time and ironed while I went down town to see about glasses, teeth etc. In P.M. we went to see the Bullards at the Bergstroms on Quinapoxet lane. Mr. B in bed and so poorly.
Wednesday June 16
I worked up at school all the morning. Went to Girls Trade School at 4 where I met others of Levana club and we went to the 1812 House in Framingham for supper and combined meeting of councils. Rode with Mary Shea. Fine time.
Thursday June 17
Over for a farewell call on Lord and Taylor in the morning. Picnicked in Dean Park then went to call at Chester's and taking Barbara and the kiddies went to Stow to see Marshall's family. Supper in Miss Peterson's yard Such a good time!
Friday June 18
Down town in morning to get my glasses ($12) and do a few other errands. Mr. Hagan fixed the water pipe ($5) We did lots of packing. I went to call on Mrs. Brown. Found her very poorly. Mowed and raked lawn.
Saturday June 19
Came home to Strafford Via Fitchburg. Keene and Bellows Falls -152 mi. Did quite a lot of cleaning before night. (7 baby mice on the table!) Had supper at Arthur's.
Sunday June 20
We had breakfast at Arthur's and dinner and supper at Aunt Edith's. Did not go to Church. Archie and Gilbert down for quite awhile.
Monday June 21
Rainy day. We accomplished quite a bit of cleaning the living room, pantry, kitchen cupboard, and some other work in kitchen. I finished unpacking also then did some writing in the evening.
Tuesday June 22
More rain. We cleaned the sitting room and my little room Ralph mowed the grass in the back yard and took it home green, so in late P.M. after the rain stopped, I mowed with lawn mower and raked quite a bit.
Wednesday June 23
Mother did quite a big washing and finished cleaning the kitchen. I swept the barn. In P.M. we went over to Will Carrigan's after potatoes, went to the cemetery and down to Aunt Edith's, then after supper up to Will Thompson (they've just moved down to Aunt Nellie's old place. He is very ill.
Thursday June 24
We ironed and did quite a bit of cleaning upstairs. Down to Aunt Edith's again just at night and to Varney's to do a bit of trading. Pleasant days but cool nights now. Mrs. Richardson called.
Friday June 25
An unusually happy day. Aunt Edith and Gertie spent the day and we had dinner on the porch. After Arthur came home at night we all went to a supper at Beaver Meadow. Home over the new road and saw a beautiful sunset.
Saturday June 26
We did most of the rest of the upstairs cleaning and in the afternoon went over to Mabel's. Cooler at night and we had a fire in the living room. Paid milk bill when I went for milk at Foxes 6 cents a quart this year. Crockers came.
Sunday June 27
Went to Church, then had Aunt Edith up for dinner. Took her home about four then Gertie came in. Wrote a couple of letters. Now am off for bed 8 P.M.
Monday June 28
Went over to Mabel's strawberrying. Never picked so many in my life in one day. Picnic dinner away up on the Wills pasture hill. Rob drove us. Will Thompson died this morning, also Mrs. Perkins.
Tuesday June 29
We picked over and put up strawberries. 8 cans! (did some last night) Reading "Rufus" and resting in afternoon. Down to Aunt Edith's just at night. Mrs Leary ill, hasn't come as expected.
Wednesday June 30
We washed, went to Will Thompson's funeral, and worked out of doors for quite awhile. Thunder showers in evening. A rainbow just as the sun was setting.
I will end here, I hope you are enjoying this diary to give us a glimpse of life in 1937.
Grandma Donna