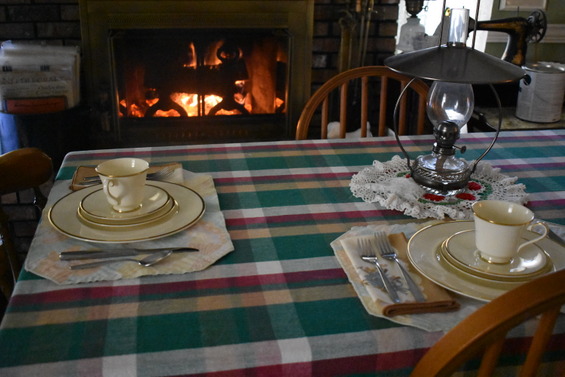 Charles and I had a simple Christmas at our home. We visited at our Son's home a week before Christmas with the older Grands all together which is very rare to get them all together with College and working jobs.
We had a luncheon with other family mid week and on Christmas Day it was just the two of us.
On Christmas Eve Charles made a small tray of hors d'oeuvres. He enjoys helping out with food preparation. I enjoyed his choice of hors d'oeuvres that was actually inspired from pictures that our daughter sent us of some of her hors d'oeuvres she had made for guests.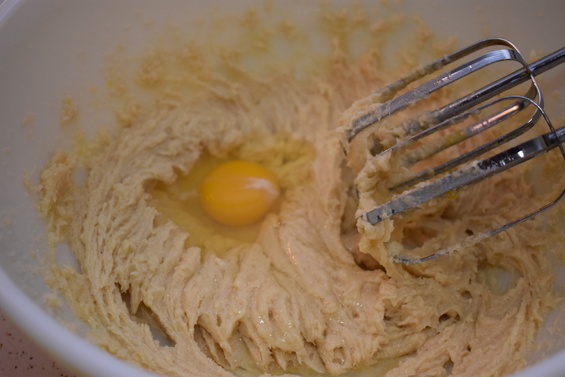 With the diet we have been on we have not eaten any sugar or eggs nor regular flour but for this one day I made a special Christmas dessert.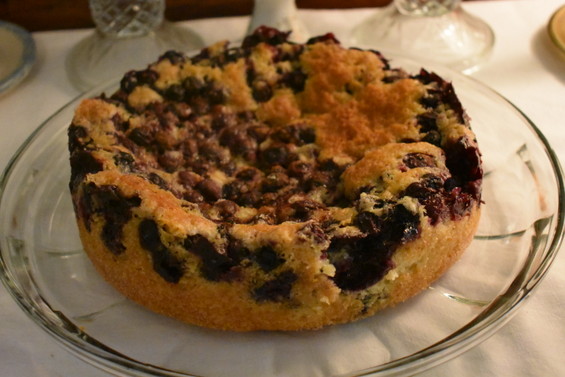 It was a blueberry torte and the hardest part was waiting until the next day to eat a piece.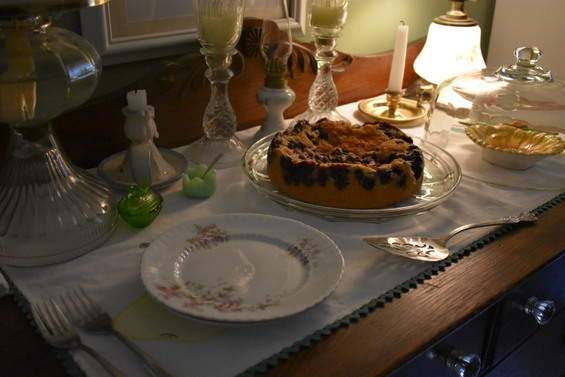 There was much anticipation to taste the torte.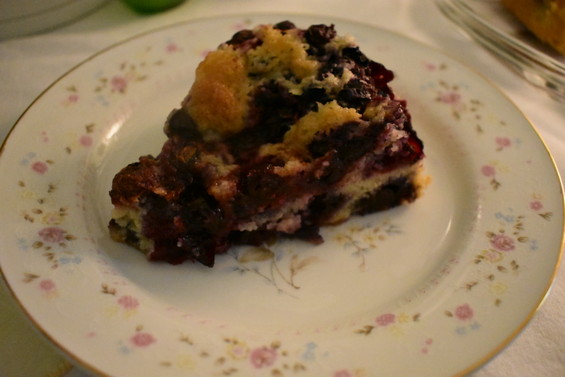 It was delicious with the sweetness of the cake and the hint of tartness in the blueberries. Living like the 1940s having cake was a very special treat since ingredients to make the cake were rationed. One would have to save up the ingredients to make a dessert. I figured a cake with less sugar and more fruit would be a very good choice.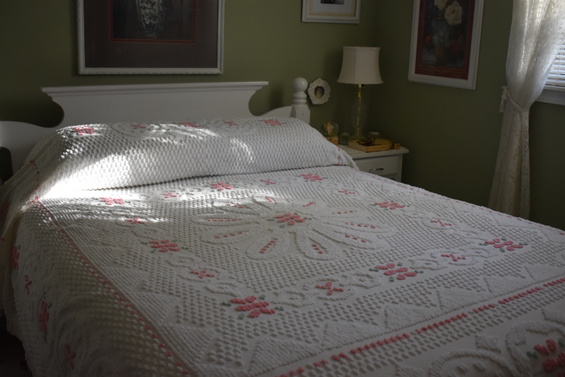 For our Christmas gift to each other we purchased a lovely chenille bedspread for our bed. We have been wanting one for a long time and finding a vintage Chenille spread in good condition was not easy. It is a very 1930s and 40s thing to have since we are living like this time and studying the history of the era.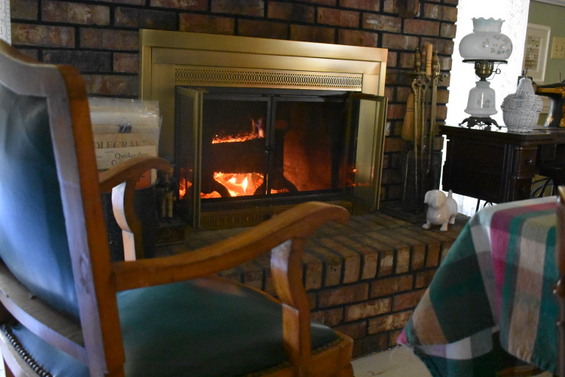 Charles kept a fire going this Chilly morning and by afternoon we had work to do.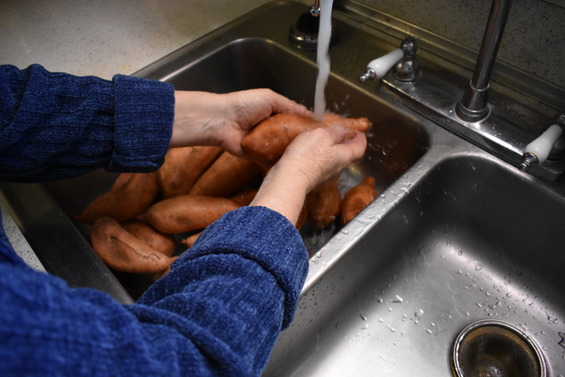 We decided the week before Christmas since it would be just the two of us we would do some canning on Christmas day afternoon. So I washed the sweet potatoes that we were going to can.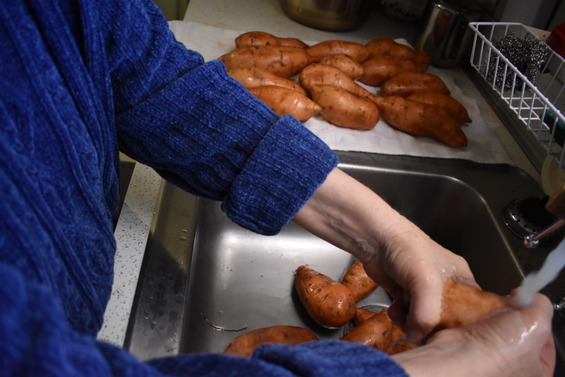 For this day we would be canning sweet potatoes and Chicken.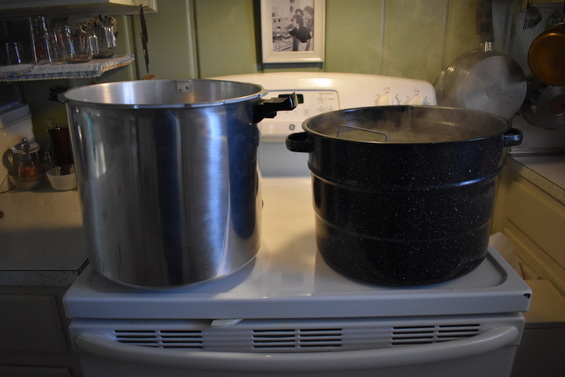 We were pretty spread out with large pots. There was sterilizing to be done and boiling water to go in the jars and getting things organized.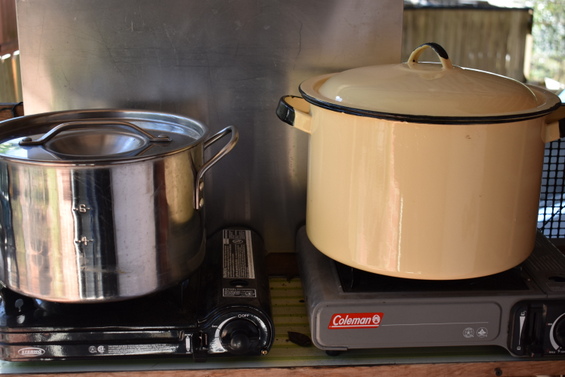 We had to use the gas burners on the back porch to help keep the sterilized jars hot.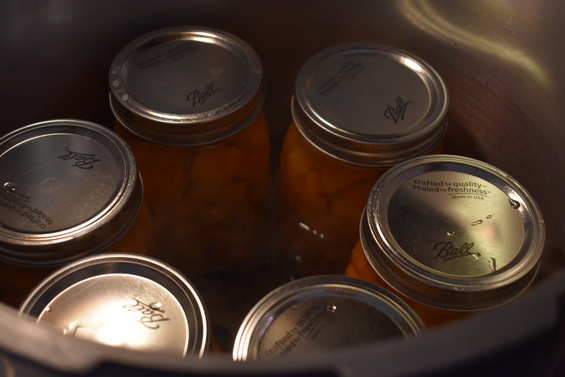 Sweet potatoes must be pressure canned so now in the canner....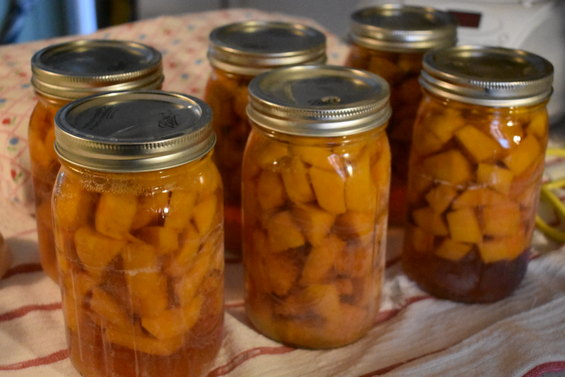 I forgot to put some white vinegar in the canner so the jars got water marks but I washed that off later.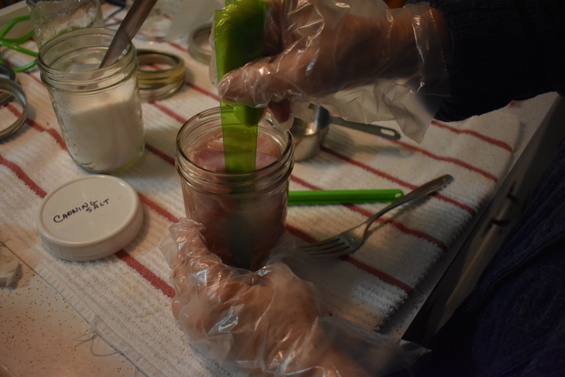 Then the Chicken...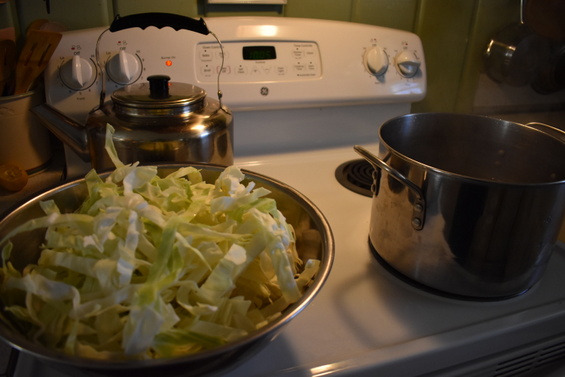 I got up the next morning and started blanching cabbage to dehydrate. During ww2 the women were canning all they could with rationing getting more difficult.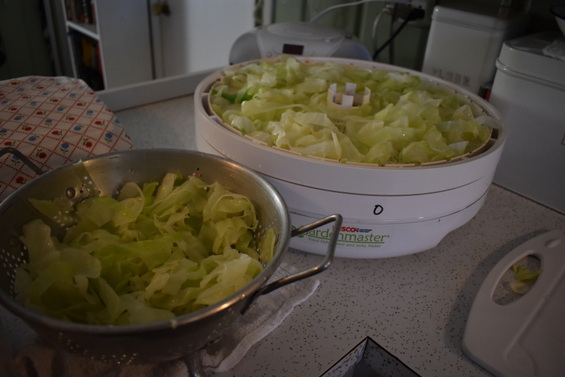 Filling the dehydrator now here..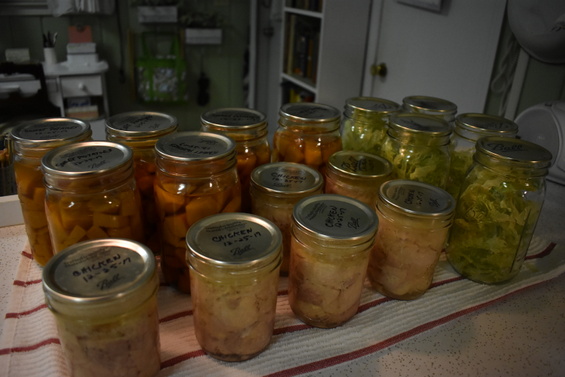 This was a little different canning on Christmas day but this is what we wanted to do. Some people travel, some go to the movies on Christmas day, some over eat and many just enjoy being with family.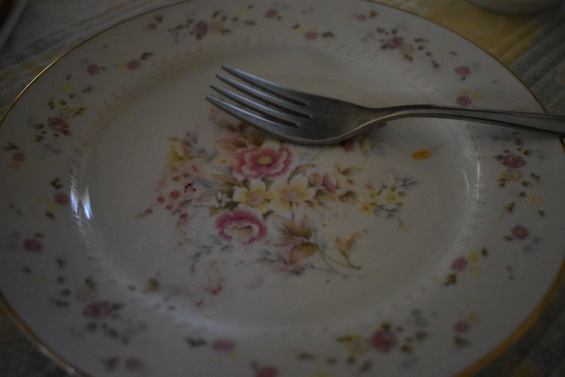 We have eaten only one slice of the blueberry torte, we are trying to space it out since it is such a special treat for us. Women had to get pretty creative when cooking in 1943 and 1944 when there was rationing and shortages.
I am starting to understand now by what I have read so far that food shortages were becoming more common during this time. Even if they had the ration stamps and the money to purchase the food the item may not have been available. This is why they were pushing for everyone to grow a victory garden and so that is what they did. They canned their harvest and I imagine there was very little waste during this time.
This is our last week in 1943 and we will be moving on to 1944. Grandma Donna