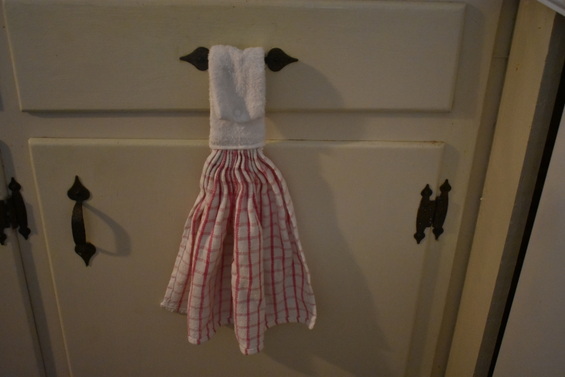 I have three short posts in one here, one is to answer a question about my computer closet.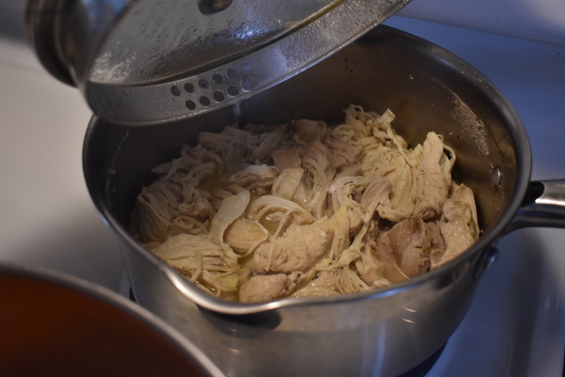 First I will do a post I was going to do about my chicken and rice soup. I made this the other day because we had someone coming for dinner and I got busy at the end of making it and did not finish taking pictures of the end result but I thought I would post it anyway because it is a very good chicken and rice soup.
I boil chicken for about 45 minutes. First I seer the chicken then add a small amount of fresh garlic and about two quarts of water and bring it to a boil then low simmer/boil for about 45 minutes with a lid on until the chicken is tender.
After I put the chicken on I start the rice. I have a rice cooker and you can use whatever type of rice you like. So I am cooking the chicken separate and the rice separate.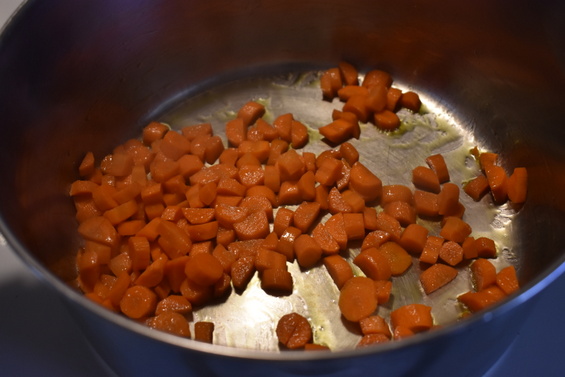 While the chicken is boiling I chop some carrots, celery and onion. I peeled and chopped about 4 carrots, put a small amount of olive oil (I use light olive oil) and then I seer the carrots for a few minutes tossing them around then add a small amount of water and put a lid on the large pot. I cook that for just a few minutes, take the lid off and let the water boil off.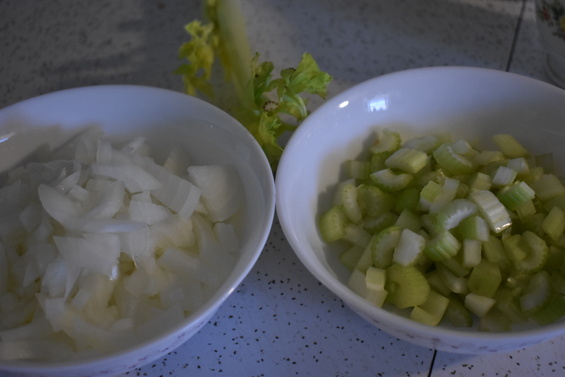 While the carrots were simmering I chopped the onion and celery. This is two cereal bowls holding this amount of onions and celery. I used one whole onion and a few stalks of organic celery.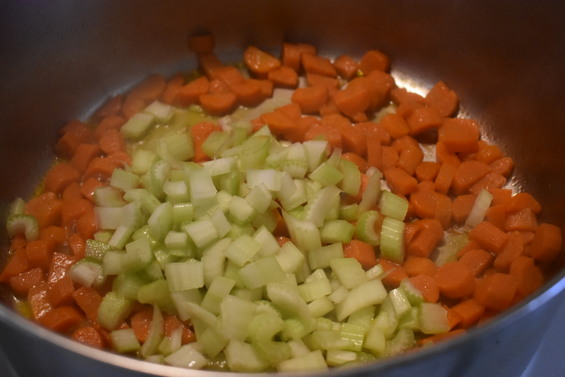 Toss the celery on top of the carrots and do the same thing we did with the carrots, seer, add just a bit of water to steam and then add the onions.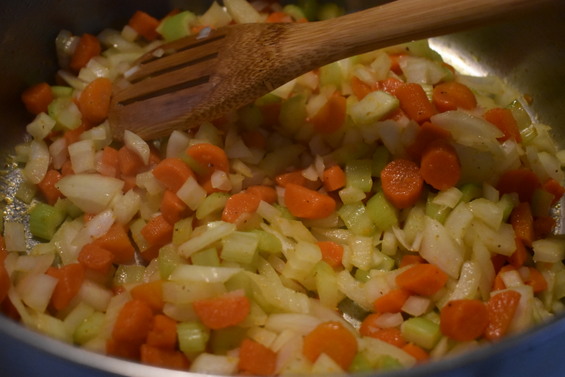 Now I have added the onions so the carrots, celery and onions are semi tender, (almost done).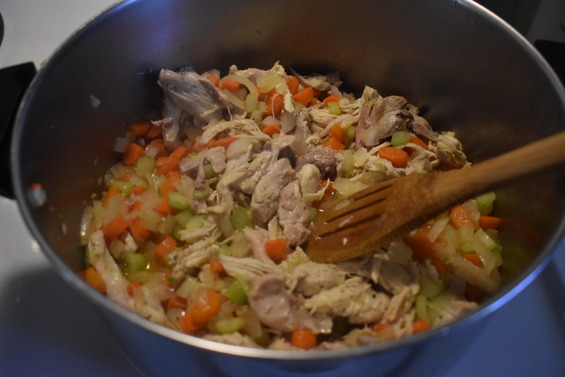 Add the chicken into the pot and the broth. By the way this chicken was boneless and skinless.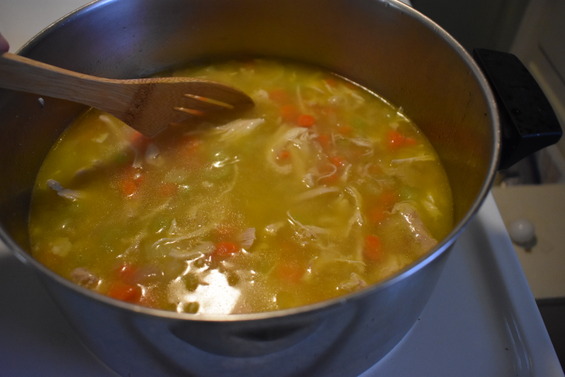 I added another quart of water and bring this to a boil. When it is time to serve this I add the already cooked rice to this pot. It makes a very hearty chicken and rice soup. I can actually be a stew if you add less water and soup with more water.
That is as far as I got with pictures but once the cooked rice is put in the soup is ready to serve.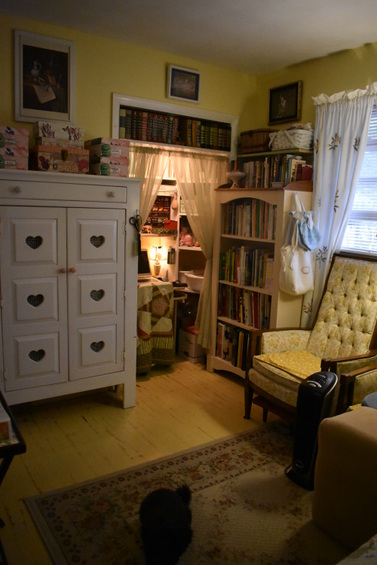 I was asked by Beth if I could do a post to show my office closet so it could be seen a little closer. She is wanting to set up a small office for herself. So as long as you are not claustrophobic this could work for you.
Now for the closet office. This is a very small closet and it is a office and storage. This room is a small middle room in our house and we have a twin bed for guest, two movie chairs for our Friday night movie night and Bell our cockatiel has her cage in this room and it is my sewing/craft supply room.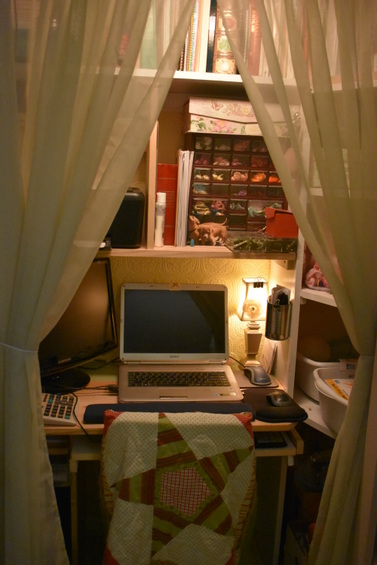 There is not a whole lot to show you but a cramped little office. It has two computers, my old one I call "Tank" and my laptop. I do genealogy on my large old one on the left and my blog on my laptop.
Charles built shelves and cubbies so I could use this for storage too. It could be a larger office without the storage cubbies.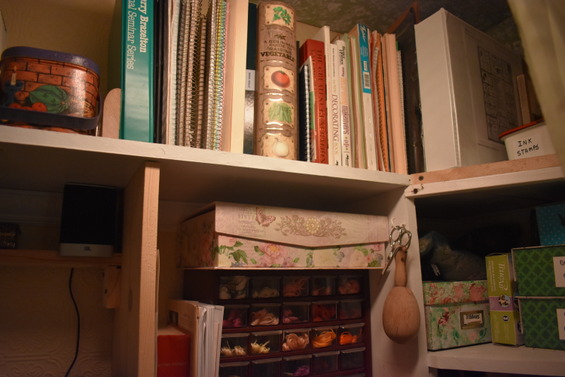 It has upper shelves that I still have not painted.... This is extra books and notebooks, bells travel cage, craft items in boxes and my embroidery threads and such.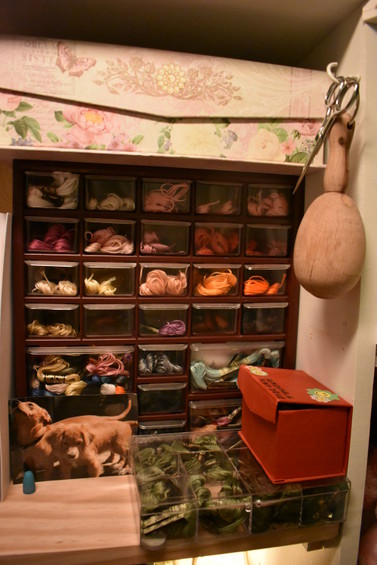 My embroidery threads sit just above my computer. That wood egg shape thing hanging is my sock darning thing.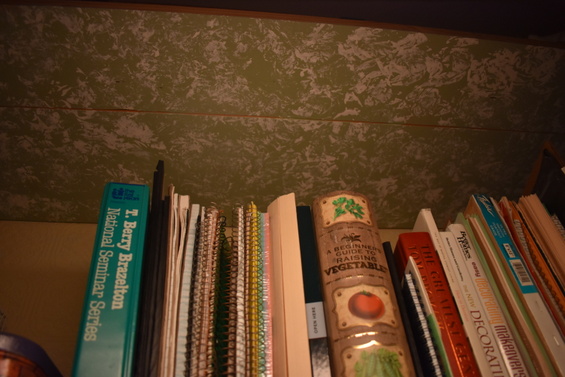 I started painting the ceiling in the closet, actually this ceiling is just the bottom of the top shelf. I like to sponge paint you might have noticed. :) My neck is getting too old to do these things much longer so whatever I end up doing to this closet will probably stay like this until I have gone to my little cottage by the sea in heaven (where the wind blows).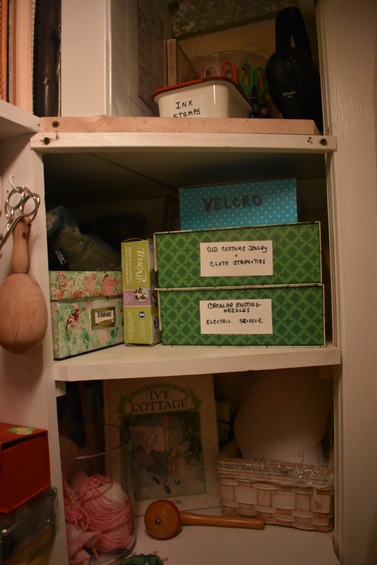 This is the right side corner shelf. It is just a maze of shelf boards put together.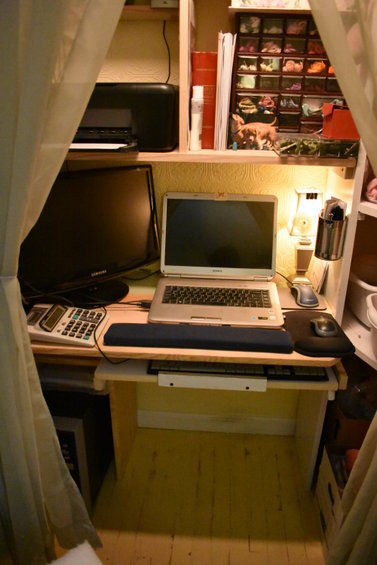 I pulled my small rolling office chair out so you can see. The tank sets on the left on the floor, actually it is sitting on a board so it is slightly off the floor and to the right on the floor is two boxes, one is quilt batting the the one to the front is a box of mending. I have a green bean can screwed in on the right wall to hold pens and things.
Charles built a slide out keyboard to go with "Tank". You notice I have two mouses. This is what I do to exercise my mind to prevent dementia lol. Try using two mouses and two computer screens at the same time. I do this when I do genealogy research. I look at the large tank screen on the left with the family tree and the laptop for ancestry. The printer is on a shelf above the large screen. Paper is stored above the tank.
Ok, what was the third thing? Oh yes.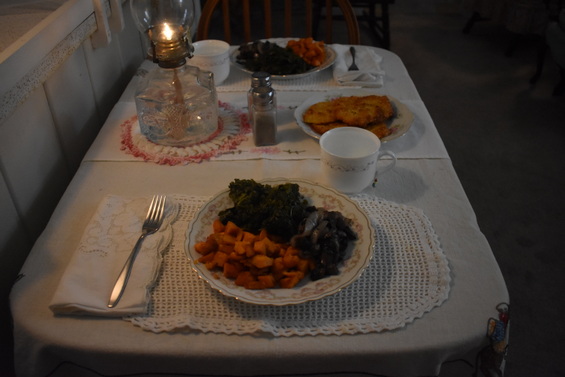 We are still eating a lot of greens and sweet potatoes. But with the greens we have added corn pones or pone bread. Some of you know we live in the deep south and this is a very old fashioned bread.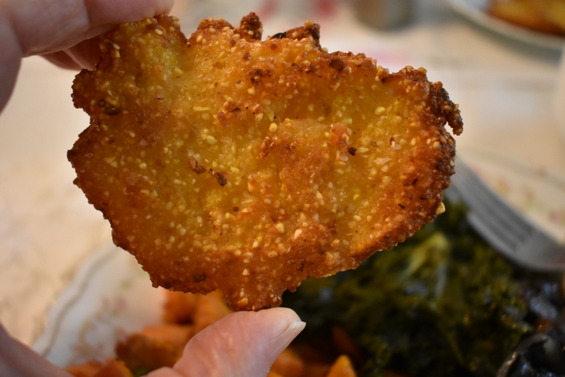 This is what a corn pone looks like... It is a crunchy fried corn bread but without all the fixins to make cornbread. It is only whole cornmeal, salt and hot water.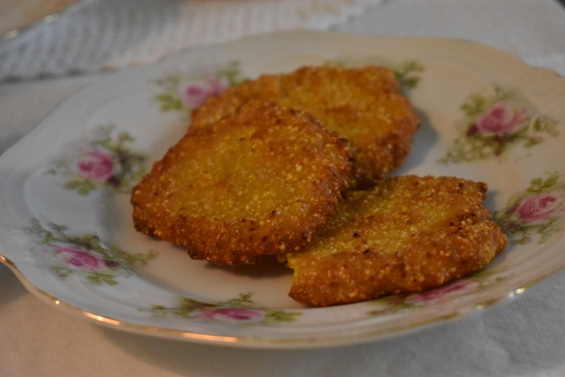 And they are very tasty.
We don't have a recipe but we are going to take a guess. 1 and 1/2 cups cornmeal, 1/2 teaspoon salt and enough hot water to make it look like thick pancake mix. Put some oil in a skillet, not a lot of oil, this will be shallow frying. Spoon the cornmeal batter into the oil and fry until golden and then place on paper to drain. It really is just a very simple bread.
We use a organic cornmeal that does not have anything in it except ground corn so this is gluten free.
So that is it for today, we are getting really close to Christmas now and to 1944 :) Grandma Donna