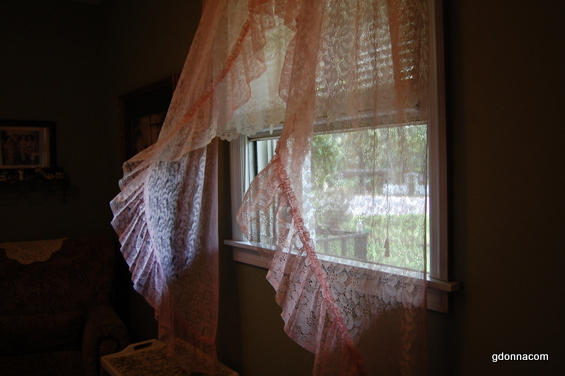 Finally a break in the heat! We are enjoying cooler weather and now today we have a nice breeze blowing through the house.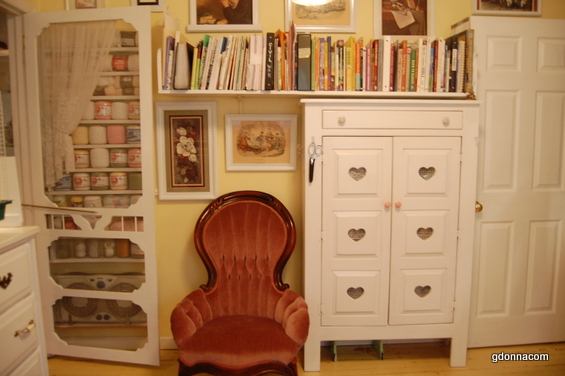 I moved some of our books last week to this area in the sewing room which is also used as a middle bedroom with a twin bed.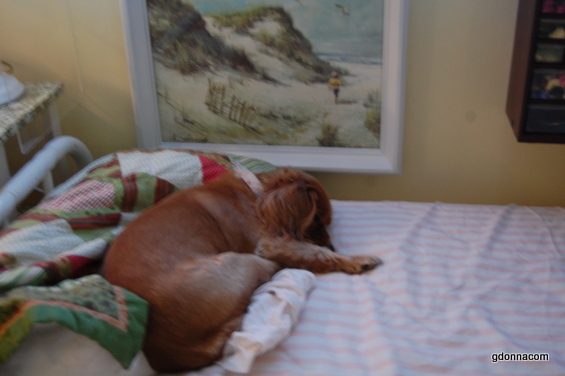 Elizabeth has claimed this spot on the end of the small bed so I decided to remove the bedspread and put a sheet over the bed.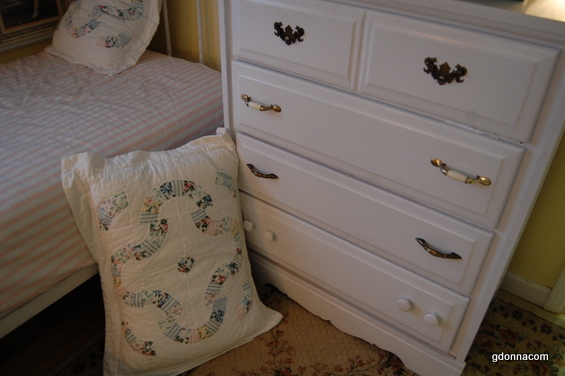 This is an old chest of drawers that I put some old mixed hardware on and it makes it interesting to me. I like it this way.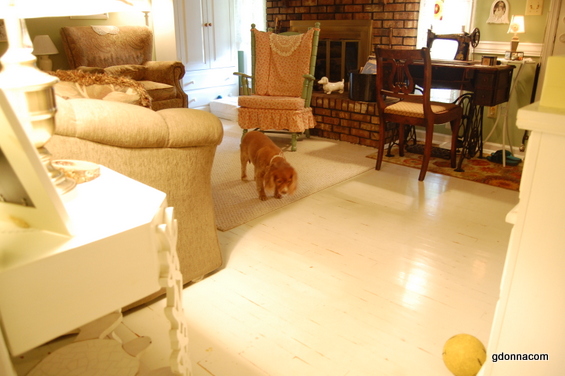 Fall means it is time to shift things around a bit to get the fireplace ready for winter.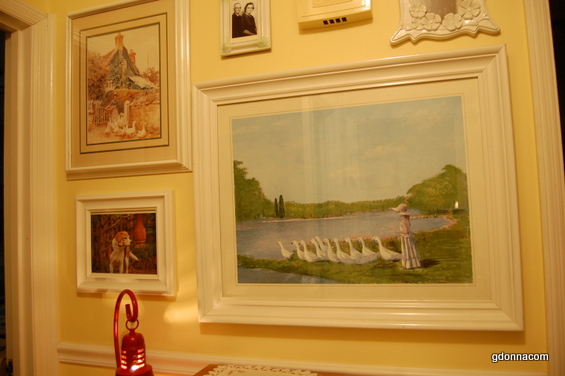 I don't know if you read the post about this photo of the girl with the geese that I repainted because it was an old faded print that no one wanted but I found a very nice picture at a yard sale two weeks ago top left.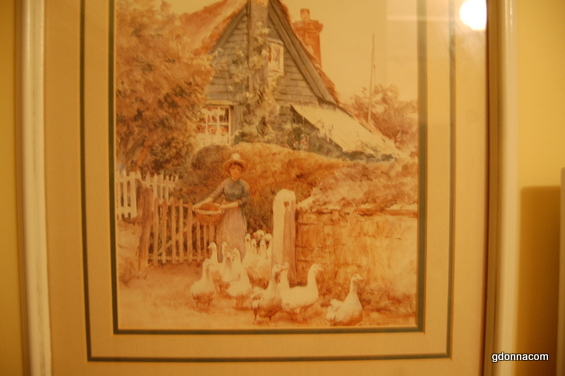 I thought it went well with the other picture so I bought it for $2.00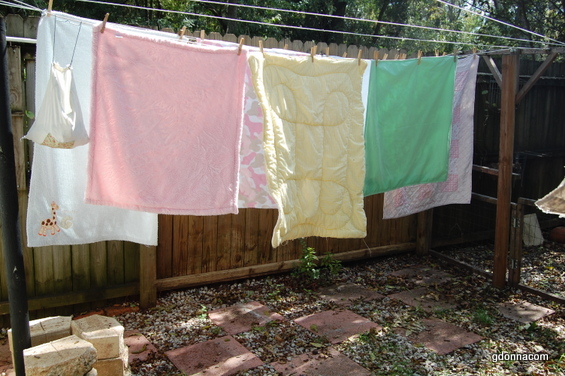 With the nice breeze today I washed the dog kennel bedding.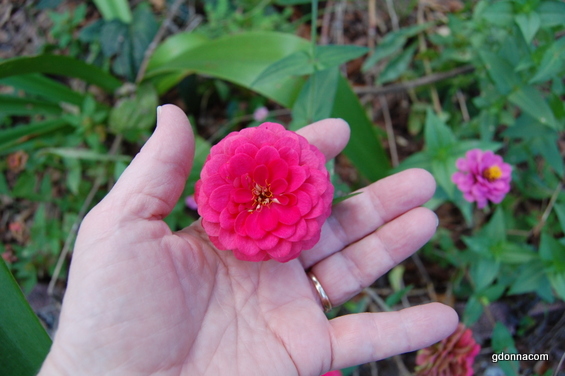 The Zinnia's are so pretty since most of the summer flowers have stopped blooming.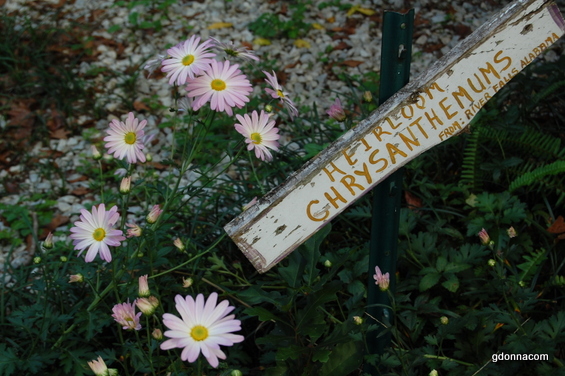 I have a story to tell about these Chrysanthemums. The story goes....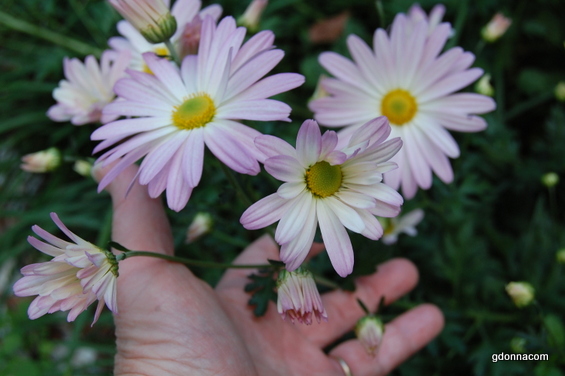 A very long time ago when I was a teenager we moved to a small town in south Alabama and there was this very old wooden post office in this town. The Post Mistress Mrs Houston lived next door.
She had planted some Chrysanthemums many years back and they grew around her yard and the post office.
Fast forward to many years later, the small town built a new modern post office and the old post office was moved to be kept as a Museum piece in a nearby town. One day I was visiting my Mother and a man stopped by and had a small sack to give my mother. He was sharing some of these old heirloom chrysanthemums that had been dug up from where the post office use to sit. My mother was so happy to receive this gift.
Fast forward some more and my mother had dementia and could no longer live by herself. We moved her to our home along with the heirloom chrysanthemums. I have been trying each year to keep these chrysanthemums alive. One year they looked very poorly due to a three year drought but they managed to come back. They are just starting to bloom this year so I wanted to make sure to share the photos of these beautiful Chrysanthemums. I know there are others out there that look like these but I know for a fact these are very very old.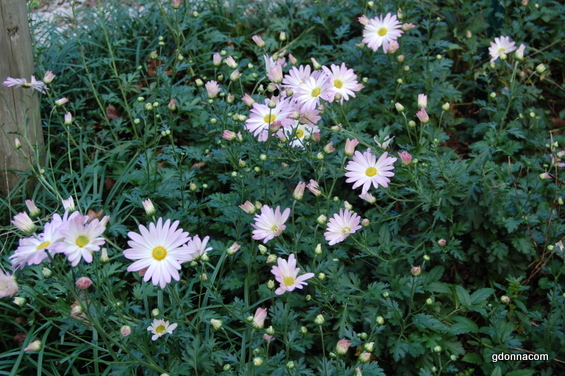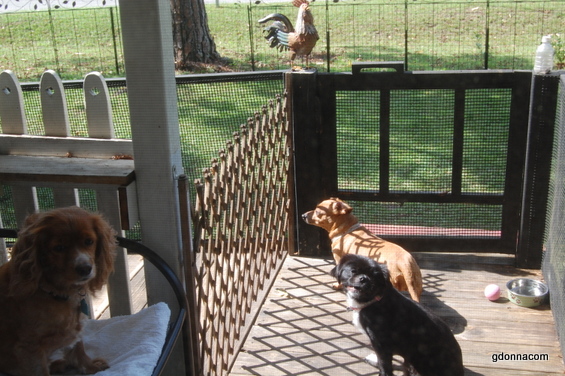 I stand at my door and look out at the beautiful day and the girls enjoying the sunshine. Yes, I just love fall.....
Grandma Donna