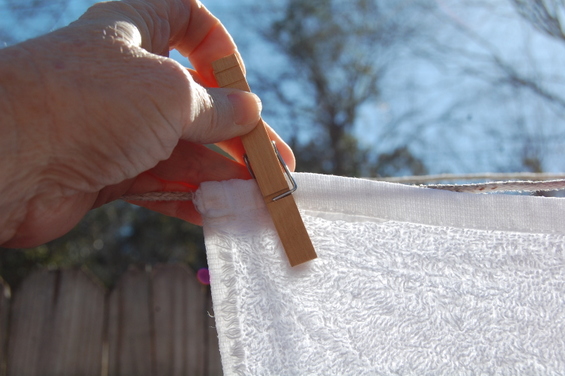 We have passed one month living like 1942. Busy is an understatement because there are so many challenges living like 1942 when we are really living 75 years later.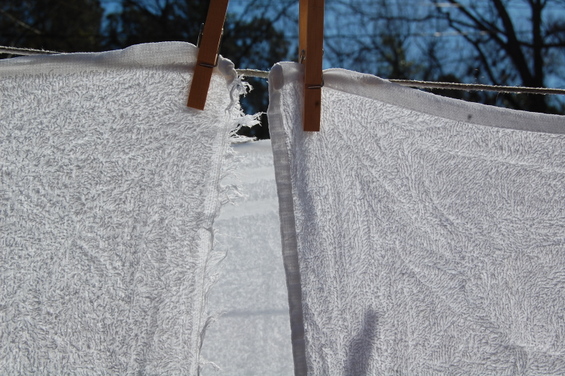 When I go out to the clothesline it gives me time to think. If you have never hung your laundry on a clothesline then you are missing an important experience.
We have several generations now that have never hung their laundry to dry and do not even know anyone that does. Some cannot understand why we would want to hang out our laundry, especially our underwear.
To be honest, at times there is a dread to go out to the clothesline, especially when it is cold, but once out there there is a peacefulness that comes over me that connects me to my generations before me. It gives me an opportunity to listen to nature, to feel the sun and to have some alone time with God. I always feel better when I leave the clothesline.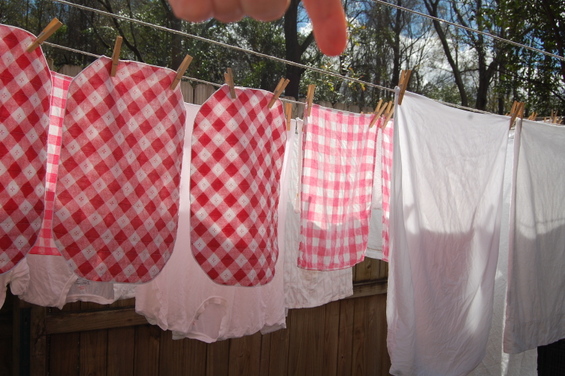 When we hang out our laundry it gives us a chance to inspect each piece that has been worn or used
Since the question of hanging out underwear has come up then where is the underwear? I have no issue with hanging our underwear to dry, didn't years ago when I first started keeping house and that is because I have always hidden the underwear on the clothesline. I hang the back line with kitchen towels and such then the second line from the back is underwear then more laundry on each line forward. It cannot be seen. When I had a line that was more out in the open I did the same, the back has towels and such then underwear then items in front of that.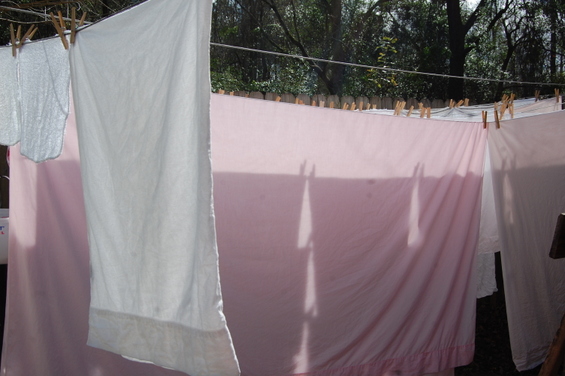 I love the shadows the sunshine makes on the laundry, it truly is a good to hang our clothes, the sun helps to sanitize, it is free so it saves on the budget and I said before it was the way our ancestors before us dried their laundry.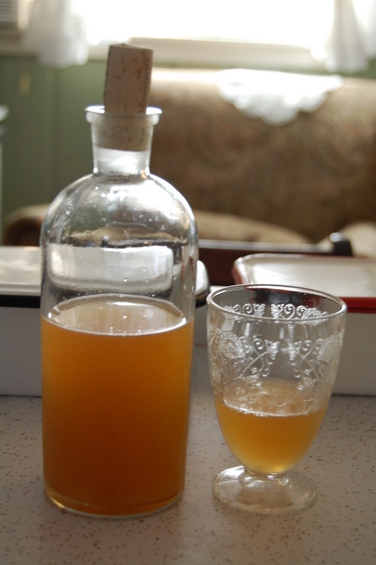 We have been in research overload lately, we have MANY vintage books and have sorted them and grouped all our relevant books. We are reading as much as possible. We came across an article about a drink called Switchel, some that we made pictured above.
I have had cordials and vinegar drinks under different names but was not very familiar with Snubs and Switchel.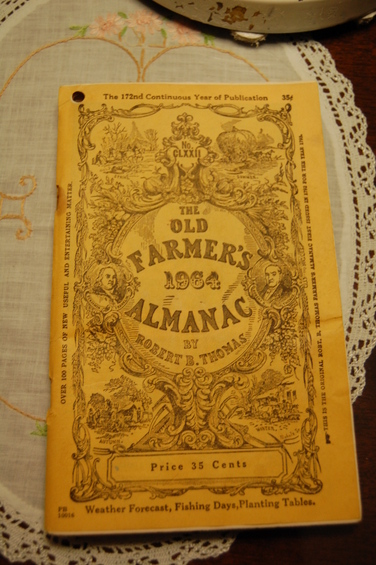 This was not a 1940s book but a 1964 but has an article about the "old" time drink and about some history of this drink. It seems to be an old New England Drink. This was well before the 1940s and we are researching before and during the 1940s era. Many people did not reference cookbooks as they cooked foods that were common to their family for generations.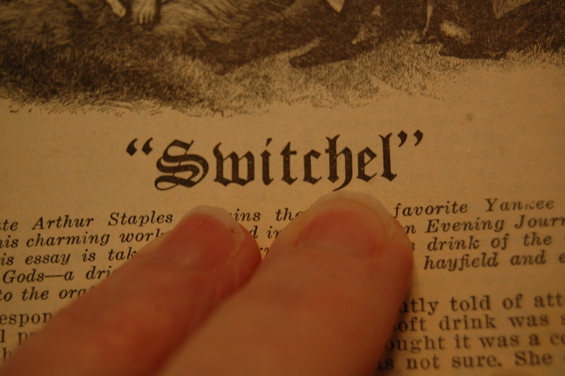 I am not sure if I can share this article because they may want to reprint it one day. But the article talks about how people that worked in the hayfields and they would keep a jug under the shade of the tree and folks would drink this vinegar drink.
People did not always have access to clean water to drink and people often drank snubs, Switchel, beers and such.
Switchel is drank as non alcoholic and also with alcohol such as rum. It also mentions it was a popular drink in Washington with the rum suggesting a time about 1825 and there would be a large bowl of Switchel in the center of the Senate or the house and members would frequent the bowl of Switchel. Possibly we should suggest they go back to drinking this during their sessions? And if they don't I may start drinking it frequently with the rum.
After I read this article I did some research online and it seems that Switchel is making a comeback. You might want to do your own research on this and give it a try.
Also reading this article I learned about Grunts and Slump which are very strange names for desserts. After reading these recipes I find that they sound like cobblers. I will certainly be making these and will share with you my experience and recipe.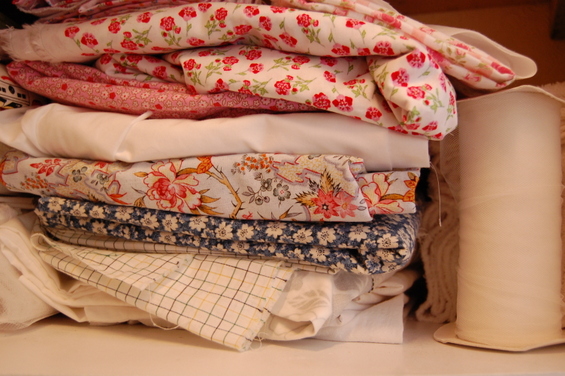 My mind is so full of projects to do that I cannot seem to settle but I do have a situation and could use some advice from more experienced than myself.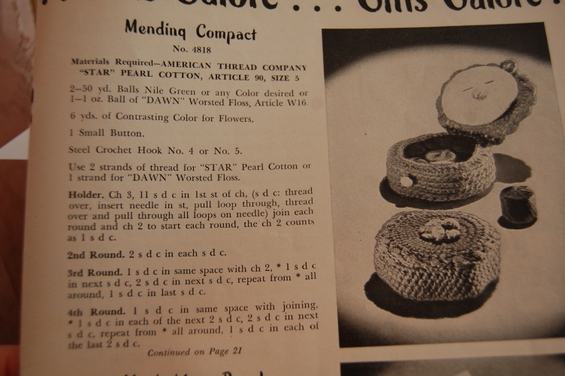 I have several 1940s crochet and gift books but the problem is the threads and yarns are not around anymore that were used to make these lovely items. This one above calls for American Thread Company Star Pearl Cotton, Article 90 Size 5 and 1 oz ball of DAWN worsted Floss article W 16. Crochet hook No 4 or No 5. None of which I have seen in stores.
Do any of you have a suggestion of threads/yarns from today to use for this project? I am considering the needle in the lid of this mending compact to judge the size of this mending compact.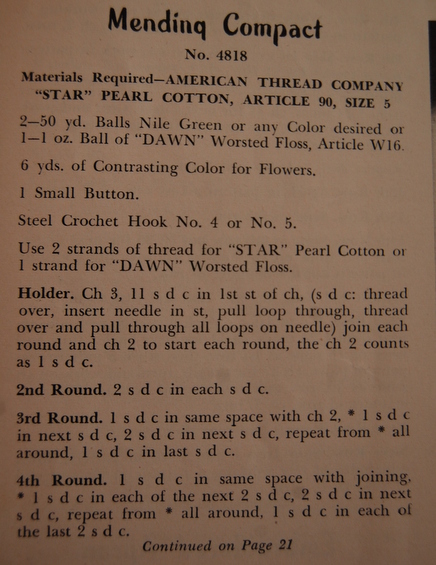 I have enlarge this so you can read it better..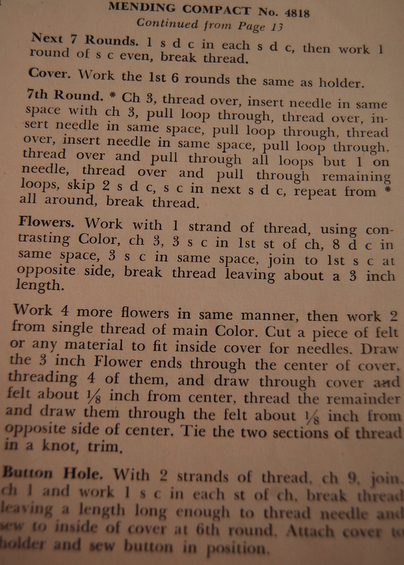 Last page of instructions.
If anyone makes this Mending Compact please let me know how it goes and what size threads you used.
I will close this post and will do another one very soon.
Grandma Donna