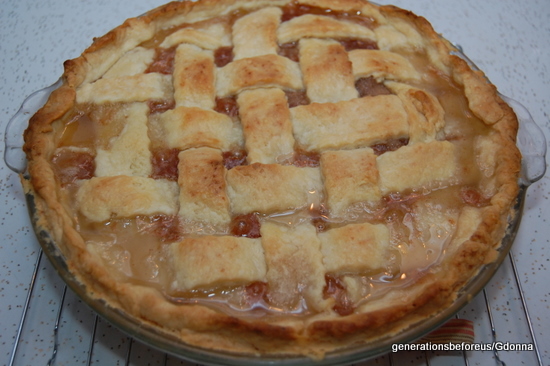 First start with a basic double butter crust
2 and ½ cups all purpose flour
1 teaspoon salt
1 teaspoon sugar
1 cup cold butter cut into pieces
1/4 to 1/2 cup Ice water
(you have to judge the amount of water, I don't usually need all the water)
In a large size bowl put in flour, salt and sugar. Add cut up pieces of butter and work with your fingers until crumbly or use a pastry cutter. Some small chunks is ok.
Work in the cold water a small amount at a time using a rubber spatula, spoon or your hands. You only need to use just enough water until the dough holds together without being sticky. Knead the dough and then divide the dough in half. Put the two pieces of dough in the refrigerator and let chill for at least a half hour to an hour.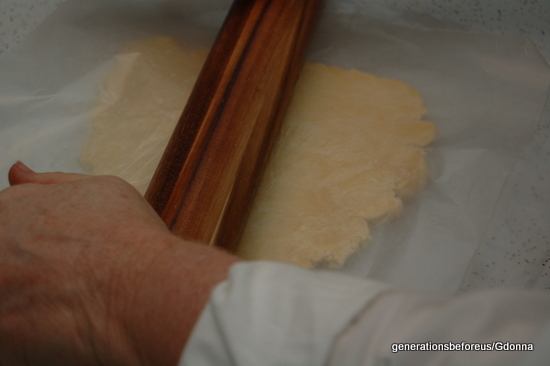 Remove one of the pieces of dough and roll the dough on a floured surface, I like to sandwich the dough between dusted waxed paper (dust with flour). Then roll out the dough until thin. Place the rolled out pastry dough into your pie pan.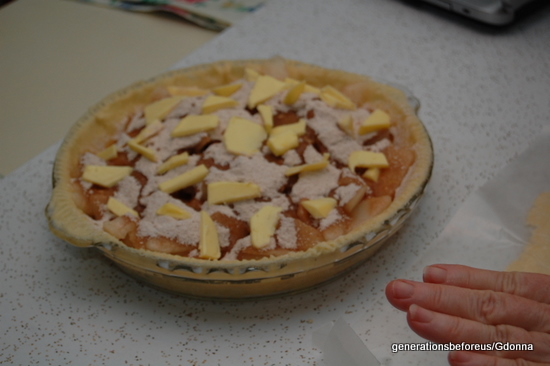 Preheat your oven to 425 degrees
Five peeled and sliced fresh pears if the pears are small you may need more.

One cup sugar
¼ cup all purpose flour
½ teaspoon grated lemon zest
½ teaspoon ground cinnamon
Dash of salt
2 tablespoons fresh squeezed lemon juice that has been strained
2 tablespoons cut up butter
Add sliced pears to your unbaked pie crust. In a bowl combine sugar, flour, lemon zest, cinnamon, salt and whisk the dry ingredients together.
Sprinkle (evenly) the dry mixture over the pears, drizzle the lemon juice over the mixture. Dot the cut up butter around the top of the pie.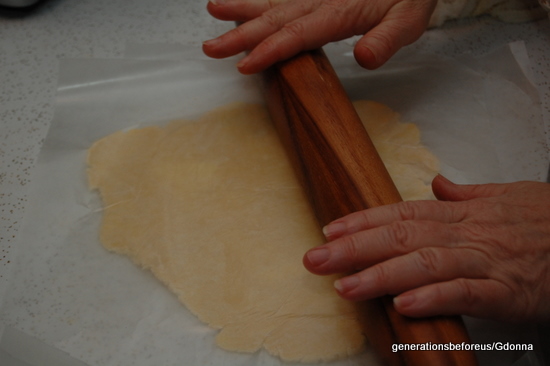 Take the other dough out of the refrigerator and roll out the dough to make your strips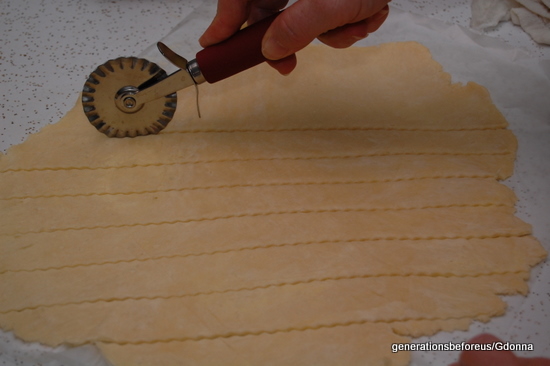 If you don't have a wheel just use a sharp knife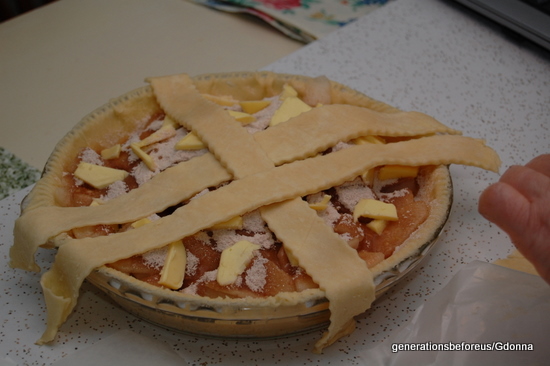 Now lay out your strips and weave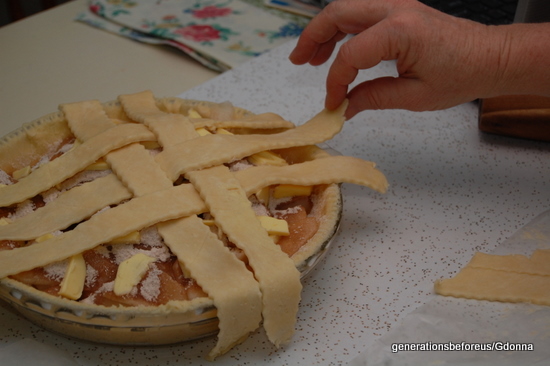 To weave just flip back the pieces that you are going under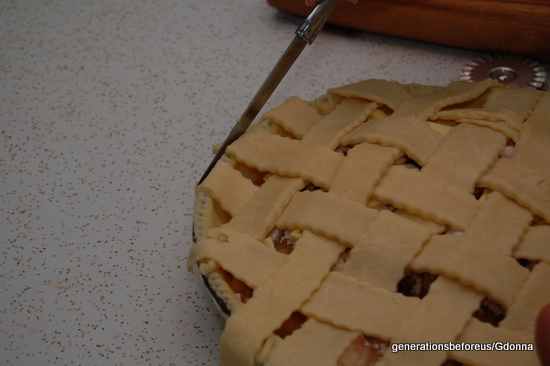 Take a knife and cut off the edges around the pie dish
I like to build a ridge edge around the pie with the leftover pie dough so that it does not bubble out while baking.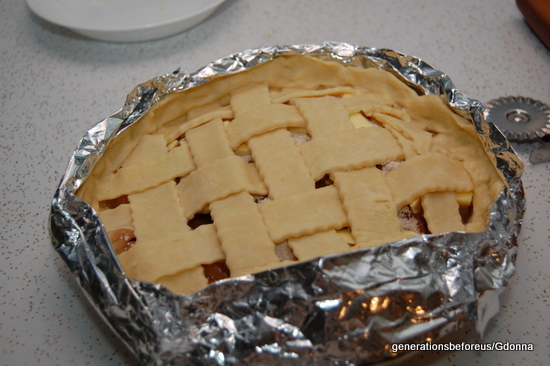 Place foil around the pie and place in 425 degree preheated oven
Bake in the oven for 25 minutes then remove the foil and bake 10 minutes longer.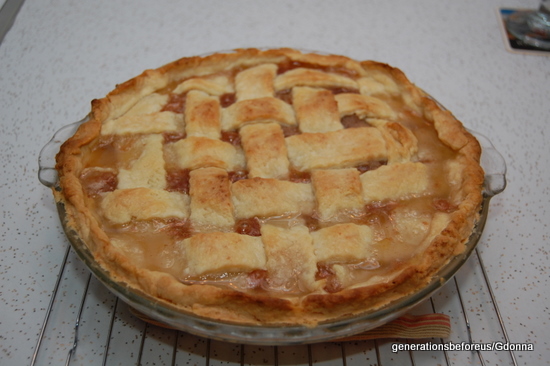 When done, remove the pie from the oven and cool the pie. Then chill the pie in the refrigerator. Best to chill overnight or the filling will be too thin. The hardest part of this pie is waiting for it to cool.
Enjoy!