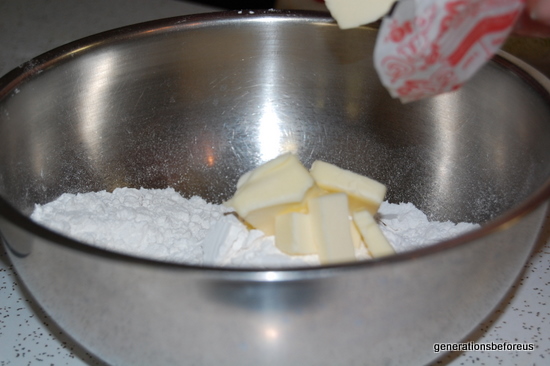 You will need 1 spoon, 1 cup measuring cup, 1 medium size bowl and 1 small bowl and one tablespoon measuring spoon if using crisco.
About 1/2 cup Plain flour (not self rising) in anoter small bowl
2 Tablespoons butter or crisco
(If you don't have buttermilk put 1 Tablespoon vineger or lemon juice into a cup of regular milk, stir and let sit a few minutes to sour.)
Preheat oven to 495 degrees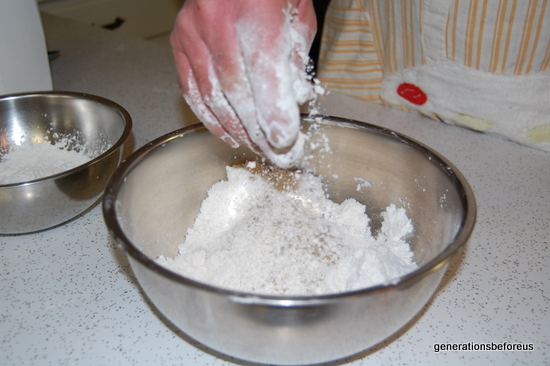 Add salt to self rising flour. Work or cut butter into flour until crumbly.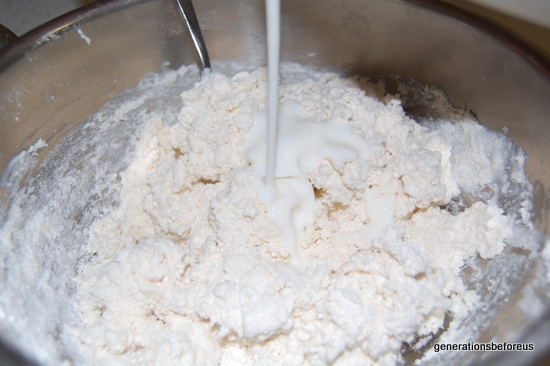 Add buttermilk to flour mixture until it looks like thick cottage cheese. If it is too dry add more buttermilk. Gently flour and milk with a spoon.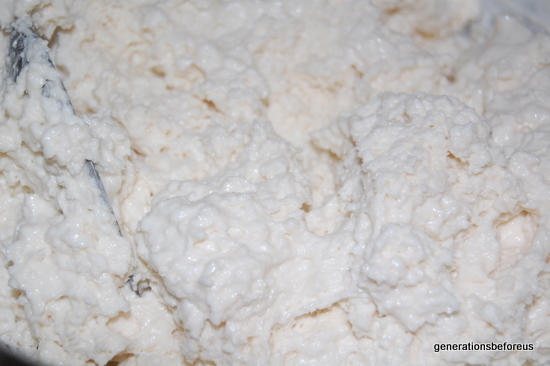 This is what it should look like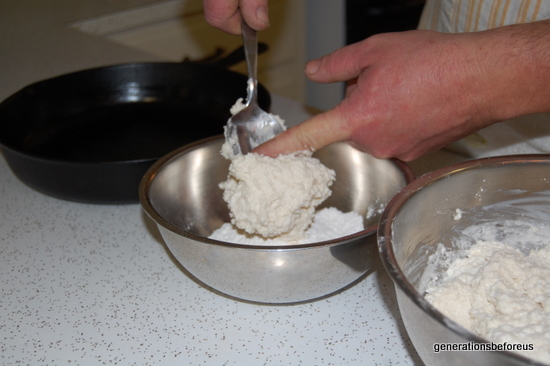 Spoon out egg size amount and place into the bowl of plain flour.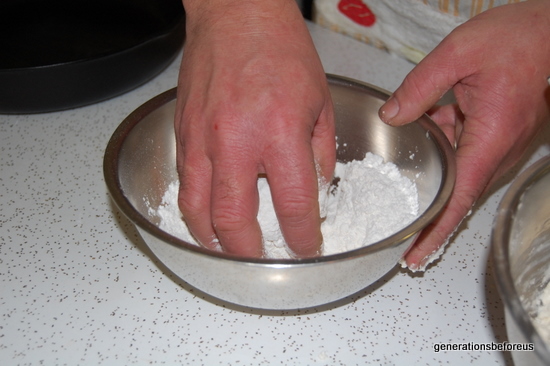 Gently toss flour around this egg size dough.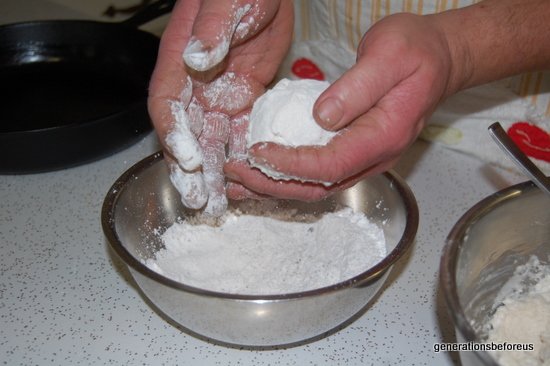 Gently take into fingers and toss back and forth until flour is shaken off.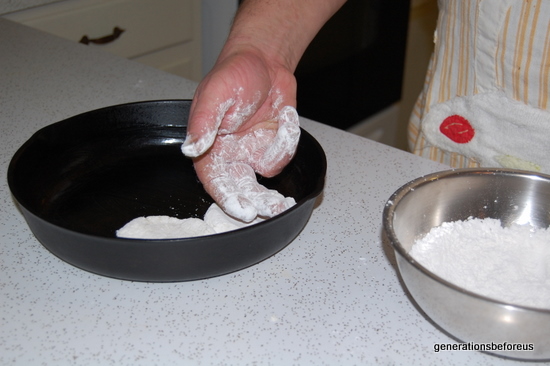 Place into greased skillet. Take two fingers and give it a pat down.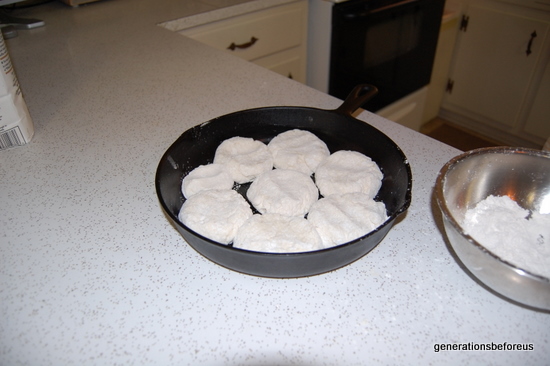 Keep doing this until all biscuits are in the pan. Bake about 13 to 16 minutes at 495 degrees.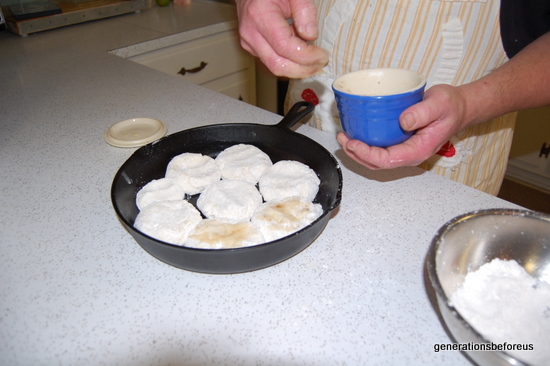 My husband likes to dab bacon grease on top of the biscuits, you can use melted butter or oil, just a touch on top
We bake ours in a cast iron skillet so if you use a different type pan keep a check on the biscuits after 12 minutes and bake until tender brown.
If you are allergic to dairy you may use rice milk instead of buttermilk and shortening or bacon grease instead of butter. I highly suggest that you use no nitrate bacon if you use bacon grease.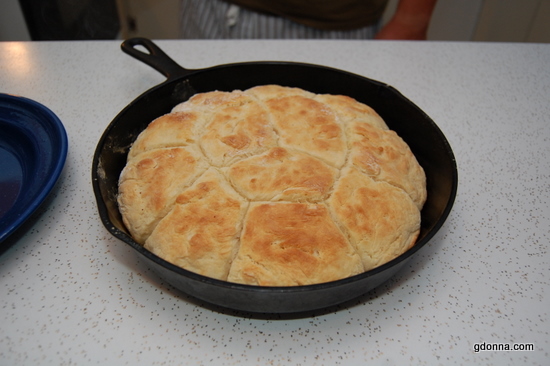 I forgot to post pictures of the baked biscuits after doing the how to post so next time we made biscuits I took more pictures. We normally make a pan of biscuits every Saturday Morning. This pan of biscuits we made the biscuits just a little smaller so we had more biscuits. Everything was exactly the same except the size.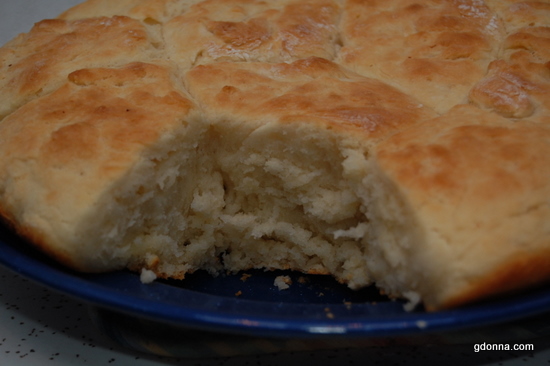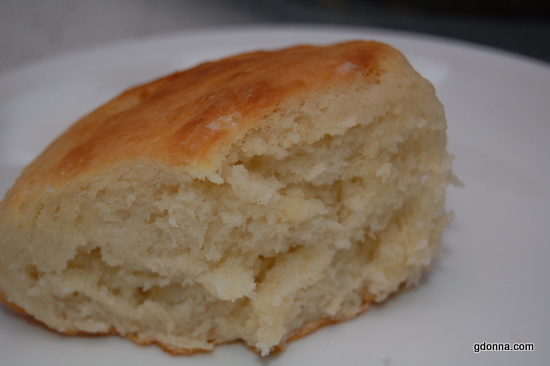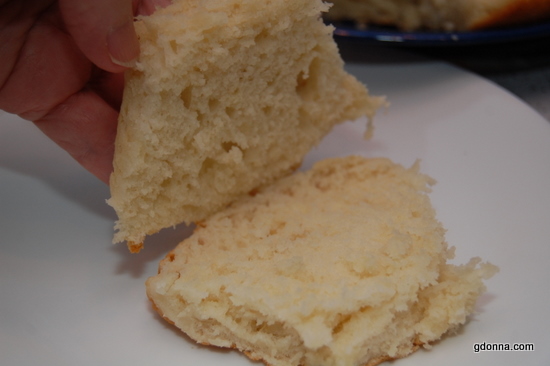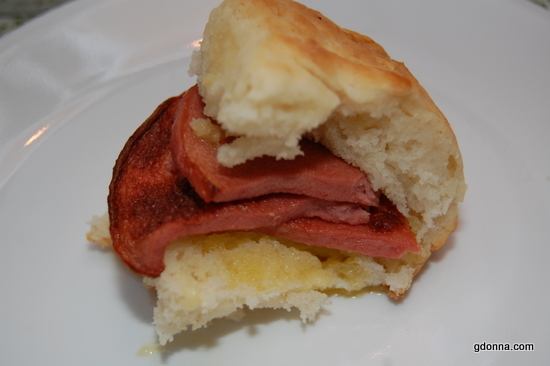 We try and eat right as much as we can but just every once in awhile a little bologna makes life seem so good.