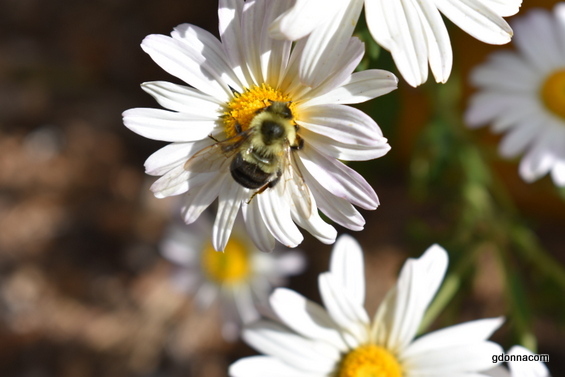 Cool weather is moving in starting today. I walked around the garden yesterday to enjoy the flowers before they are all gone. I enjoyed watching the bumble bees around the daisy chrysanthemums.
I received an email from my blog friend Gail and she shared with me some memories of the past and when I read her story about Mr. Kempton's store it took me to my past when we owned a small grocery store. I asked Gail if I could post this to share on my blog and she said, "I would be happy for you to include my memories of Mr Kemptons store."
Gail's Story....
I remember my grandmother would make a list of the grocery things she needed each week and I would walk to the corner shop, the only little grocer in her area, and give the list and Nanny's basket to Mr Kempton the proprietor who would deliver it to her door the following day. He was a friendly gentleman who showed my grandmother great respect as she did him. There was no plastic then and things were wrapped in brown paper or paper bags. I think there was only one basket of groceries that would last her all week. The garden supplied everything else. There was not the variety of food then but we did not have any problems with that. We ate what we were given and that was that. There seemed to be so much time in those days. Gail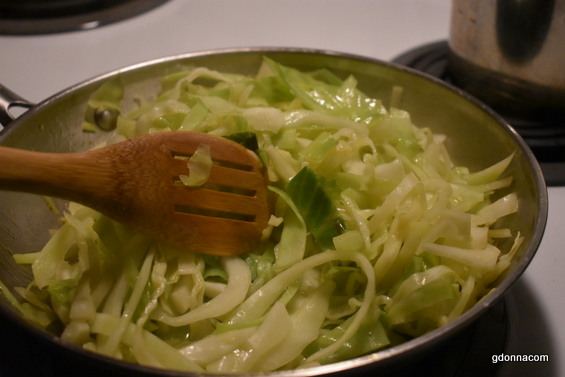 I smiled when I read this and could picture Mr. Kempton's store. When we had our little store we made deliveries to those that did not have transportation. Their lists would have nearly the same items each week. We wrapped the meat in butcher paper and groceries were put in brown paper bags.
Often there was a six pack of coca cola on those orders which then coco cola came in small glass bottles that were returned back to the store. When we delivered the groceries we would deliver to the back or side door and the empty bottles would be sitting on the steps. People were closer back then and doors were mostly unlocked. When the wooden door was open we would tap on the door frame and open the screen door and take the groceries to the table or counter. Life was more personable and at a much slower pace.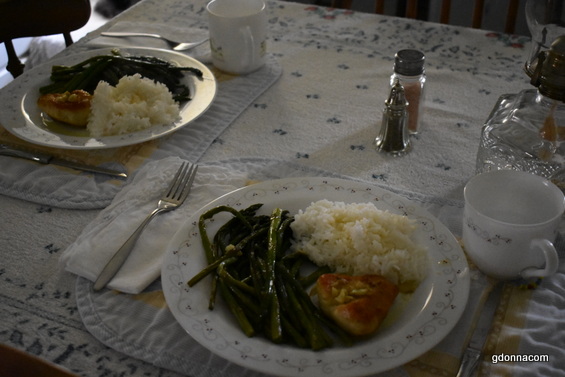 This led Charles and I to more discussion about the past. As we talked about things we realized that many services have simply vanished.
Today is more disposable than it was in the past. When something stopped running or broke or torn then it would have been mended or repaired at home or taken to be repaired.
There are only a few small repair shops here and there but if we don't use their services they will all soon go away.
Another blog friend and I have been discussing these things too. We talked about getting knives and scissors sharpened. Our small singer store here offers scissors sharpening which I do use their services for this and thankful that they still do this.
Shoes were most always repaired in the shoe shop. You would walk in the repair shop and smell leather and shoe polish.
It was very common to drop off clothes for alterations. Small sewing shops or a home seamstress would take in sewing. Often new clothing or clothing to be let out or taken in due to weight changes would be taken to a seamstress.
Some women made extra spending money by taking in ironing as most garments were pressed back then.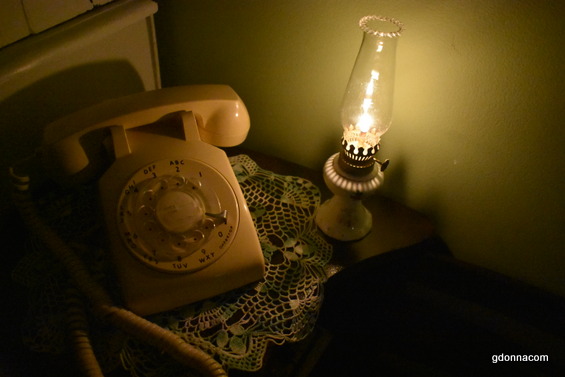 If a telephone stopped working a telephone repair man would come to repair the phone. Most people just throw the phone away these days but seems such a waste.
Radio's and Televisions would be repaired and some still can be but people mostly just get a new one today.
When most any kind of appliances, toasters, mixers, lamps and such would go in for repair.
If people would have their items repaired think of how much less would be going to the landfill. When we purchase something we should consider if it can be repaired. Many things are made with plastic these days and in the past it was mostly metal and why I prefer older metal items that often are still working properly.
Mr. Kennedy, our appliance repair man recently retired and there is not another one in our area that can repair the things that he was able to repair. We will miss him very much.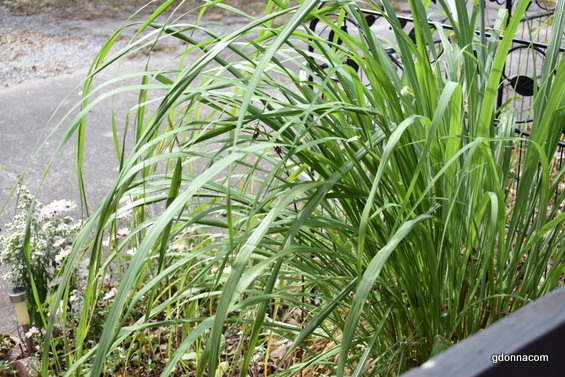 Fall is here and it is getting time to take outdoor lawn equipment in for servicing. I am thankful we have a small business nearby that repairs and services lawnmowers and lawn equipment.
There are many other services that are still around but slowing disappearing such as milk delivery, laundry pick up and delivery and I have concerns that one day there will be no more paper delivery because there has been a large decline in people reading newspapers. I must say we no longer take the paper because we live walking distance to a store and we just go there to get a paper when we want one. I have fond memories of the neighbors walking out each morning to pick up the paper but that is now going away as the older generations are going away. My Father was a busy man but he read his newspaper each morning before he went to work.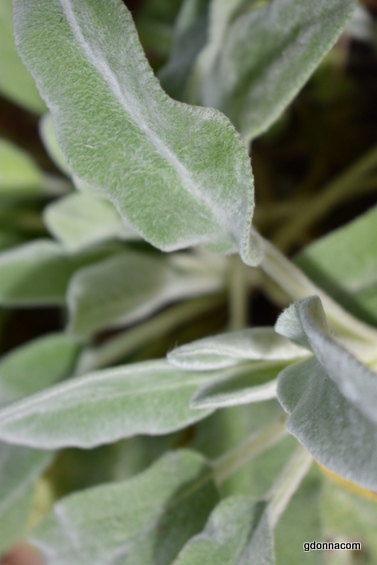 Just wanted to share our Wooly Lambs Ear again...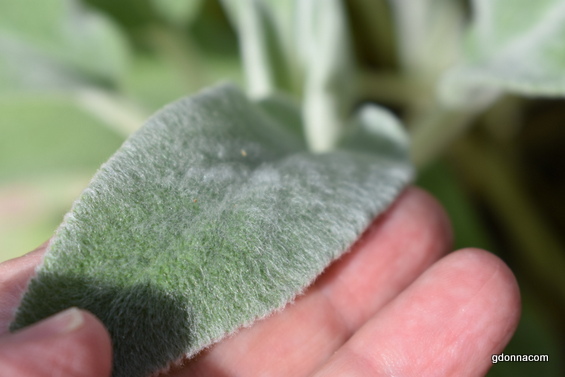 I just love this soft leaf plant. It is soft and fuzzy and beautiful this time of year.
Remember your small business owners and give them a friendly wave, smile and a big thank you for being there and consider if something you are going to throw out can be repaired before sending it to the landfill. Grandma Donna