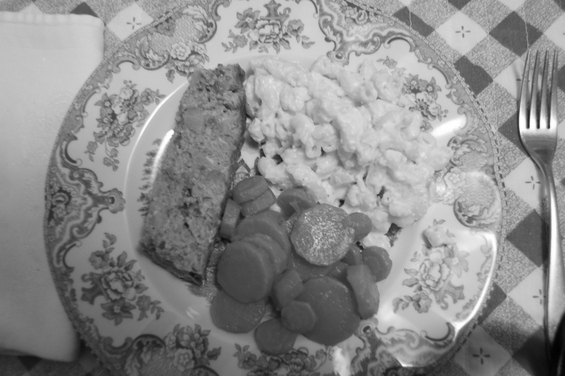 Being that it is the first month of us living "like" 1942 we are treading water instead of swimming. But we are in the water :)
We are adjusting our ways and breaking habits and some habits are not easy to break such as the size of our servings.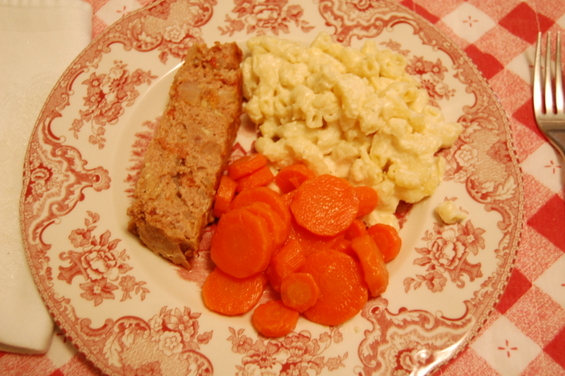 We are cooking from our 1940s cookbooks. The macaroni dish is called Creamed macaroni.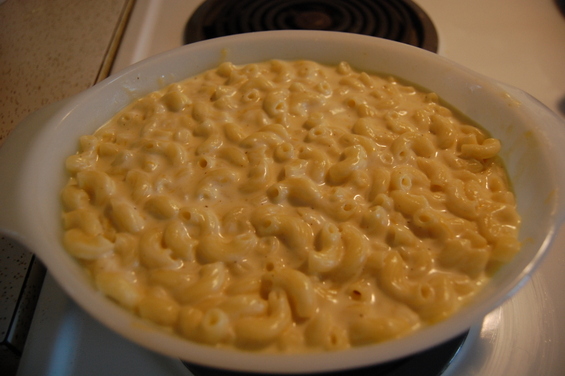 I did not take pictures when making the creamed macaroni... my husband was helping out with the cooking this day because we are both anxious to get the budget finished.
Something important in the book I am using to set up our budget says that meal planning is a very important part of keeping groceries within the budget. So in a couple of days I will be working more on meal planning.
A vintage recipe for creamed macaroni
CREAMED MACARONI
3 cups cooked macaroni
3 cups Medium White Sauce
1/2 teaspoon salt
1/2 cup grated American cheese
Place macaroni in buttered casserole; add white sauce and salt; fold in cheese. Cover and bake in 350 degree oven for 30 minutes or until the cheese has melted, stirring occasionally. serves 6 portions
THIN WHITE SAUCE
1 tablespoon butter
1 tablespoon flour
1 cup milk, or light cream
1/2 teaspoon salt
1/8 teaspoon pepper
Melt butter and stir in flour, gradually stir in milk and stir until mixture boils and thickens, then cook about 3 minutes longer, stirring occasionally, add seasonings. Place over hot water to keep hot and cover tightly to prevent crust from forming on top.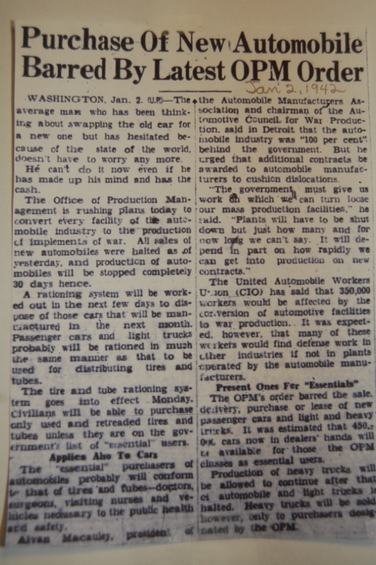 In the 1942 news we found that all sales of new automobiles were halted due to ww2. They needed to convert every facility of the automobile industry to the production of implements of war. Three hundred fifty thousand workers would be affected by the conversion of automotive facilities to war production. As we know now many of these people moved on to employment of working for war production or off to fight in the war.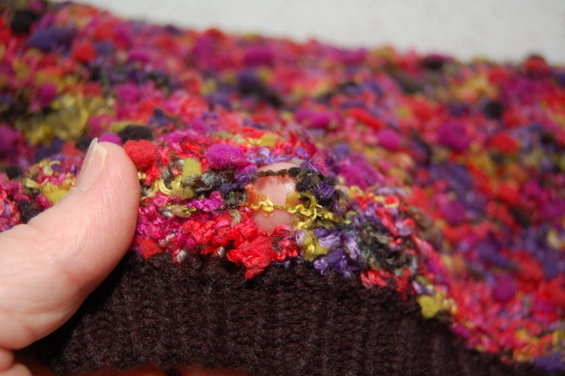 One of my favorite sweaters got a hole in it... I really like this sweater because it is soft and stretchy...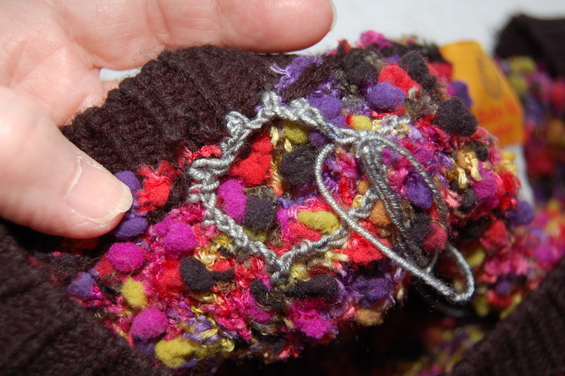 Mending was certainly what would be done about this in 1942.
So I crochet around the back of the sweater to stop the hole. I did a single crochet then chained to the next spot I could find to go in....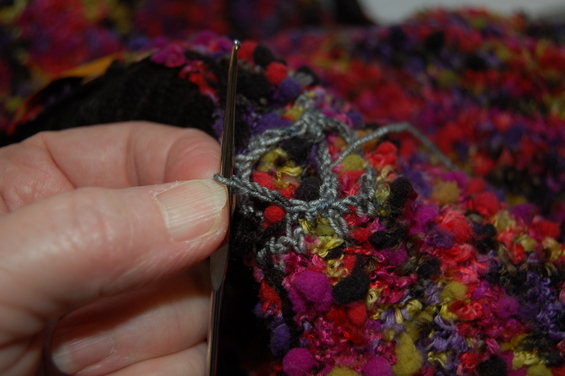 Then I chained across....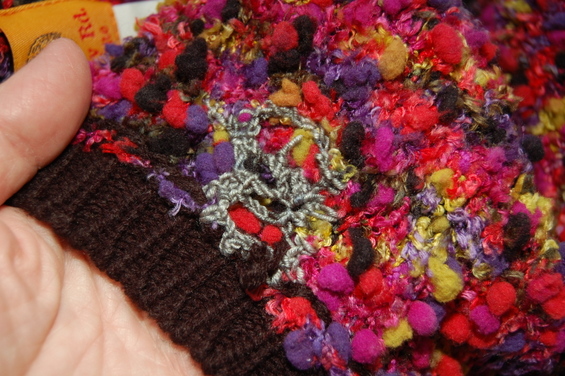 I didn't have the color yarn to match but I did it so it would not show. I used sock yarn. So I did chains across back and forth so it would stay stretchy.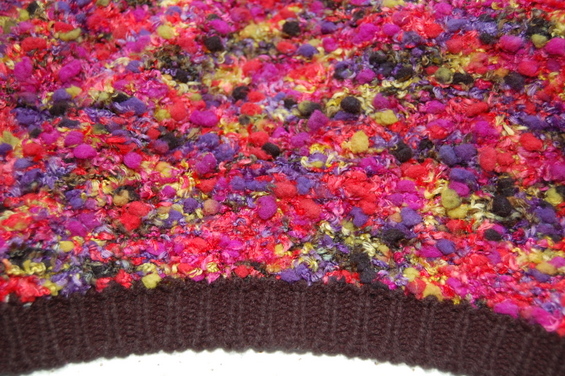 The repair cannot be seen from the outside, it is on the left side of this photo. :)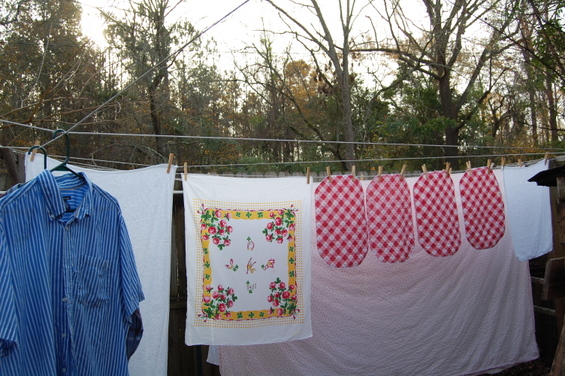 The clothes have not frozen lately since we warmed up for a spell. This is just before the sun came above the trees yesterday morning. I have to start the washing very early in the winter especially because it takes longer for them to dry.
I have to get caught up today because we are suppose to have storms and rain for the next 4 or 5 days. But this brings a problem, in 1942 I would not have known this. We are trying to decide how much news to listen to and going back to how people got their information back in 1942. The weather organization was known as the weather bureau but it was not as like it is now by far.
**UPDATE Since I wrote this about the weather I did find a weather forecast in our local 1942 newspaper. It was a small print at the bottom of the page. It said fair and colder weather with severe freeze tonight. So I am still learning :) So if we did get the newspaper we would have a bit of weather forecasting.
What we can tell by reading the local papers of 1942 the weather news was talked about passed tense. I read on January 1st 1942 that there had been tornadoes around Mobile Alabama. I told my husband that I hoped it did not happen again since we were starting our 1942 year. Low and behold, we had tornadoes this January first but the tornadoes were not in Mobile but still in the southeast and right here in our area!
When I was first married we were in the military and we did not have a telephone, tv or even a radio. An elderly neighbor couple took us under their wings and taught us things. He was a farmer and she was a housewife.
We were new to the weather in Oklahoma, they taught us how to read the clouds so we could be warned of tornadoes or hail. They showed us other things to watch for such as how the birds were acting and signs of the seasons. They were a wonderful couple.
Fortunately I remember some I learned but have become dependent on local and national weather. Many of those old folk lore's are very valuable and many times I have thought we should go back to basics and relearn many of these things, I guess now is my chance to do that.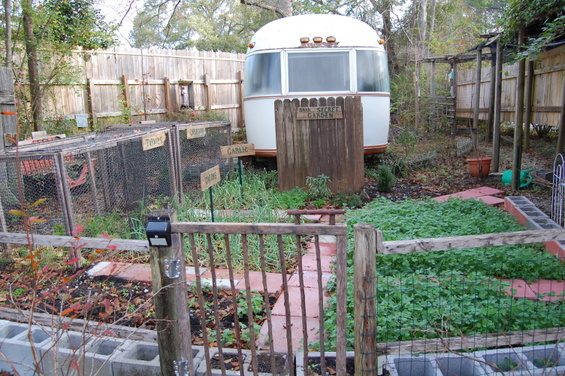 Moving on... There are a few things still growing in the secret victory garden. Onions, garlic and herbs and clover.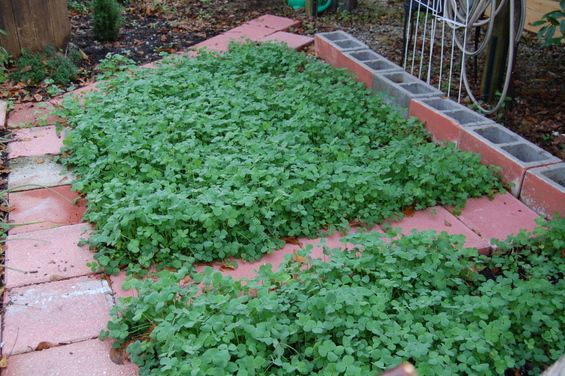 The clover is our ground cover for these plots for the winter and will be tilled in before planting time. We only have small areas in the yard that we can grow anything in the ground due to trees.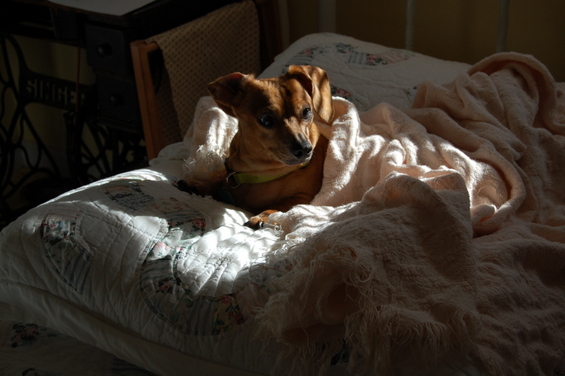 Thought I would update on Katherine, she is doing well and really frisky since she has healed from her surgery.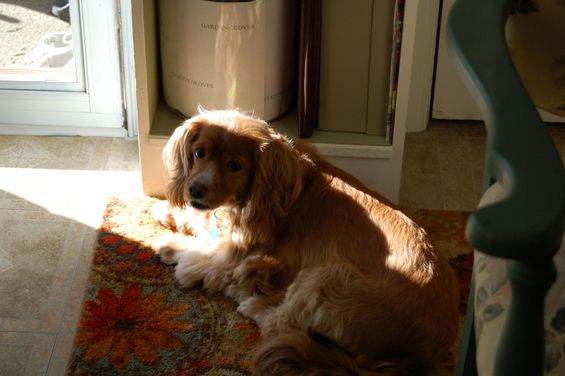 Elizabeth is enjoying the sunshine coming through the door yesterday morning....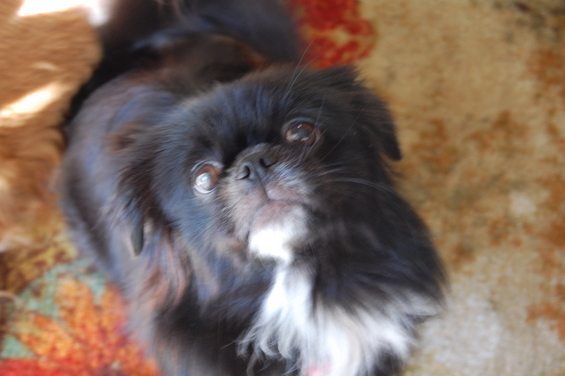 And Bernadette, well she does not like to be still enough to get a clear picture. She is always in to something. :) Grandma Donna