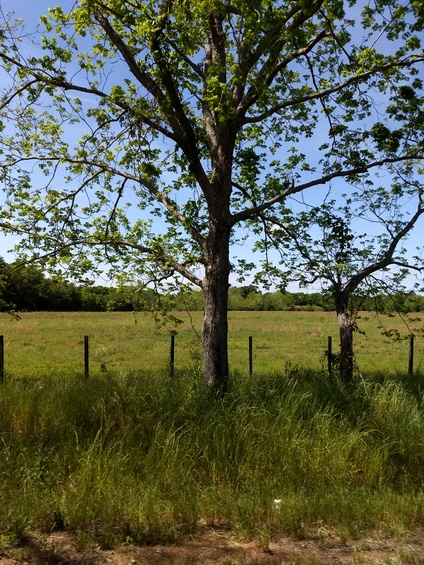 Charles and I have been two busy bees lately. We have been trying to finish up some projects and repairs. We will always have something to fix or something to do but we wanted to remove some work projects that have been on our list of things to do.
One of these projects required us to take a nice short drive just outside the main circle of our town.
We live in Dothan Alabama and there is a large circle that goes around our town called the Ross Clark Circle. So when someone asks the location of a place they may ask if it is inside or outside the circle.
So our short trip was outside the circle.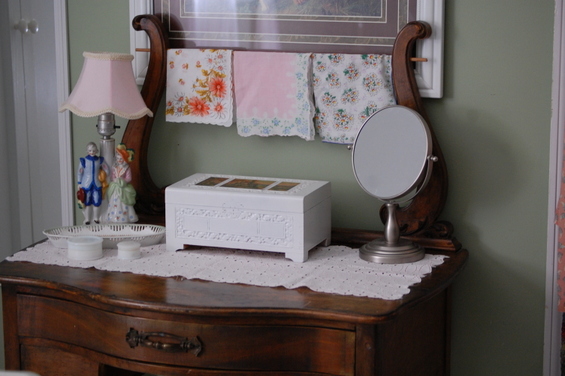 Under the recent Lavabo post I showed you how we changed an antique wash stand to have a working Lavabo. We are trying to make all our pieces from the past functional because we want to continue to live like the past after our 1944 history project is over.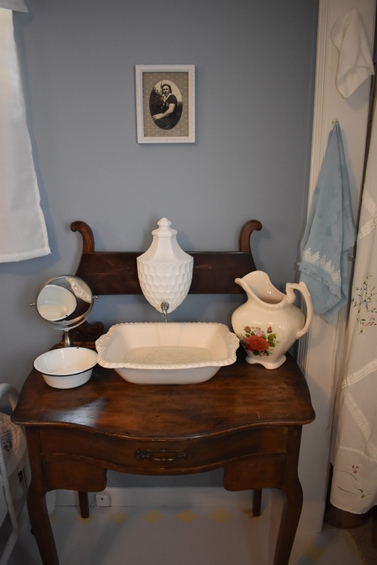 This is the same washstand completed in the guest room. I do have a linen runner for the wood, I just did not have it on at the time I took this picture.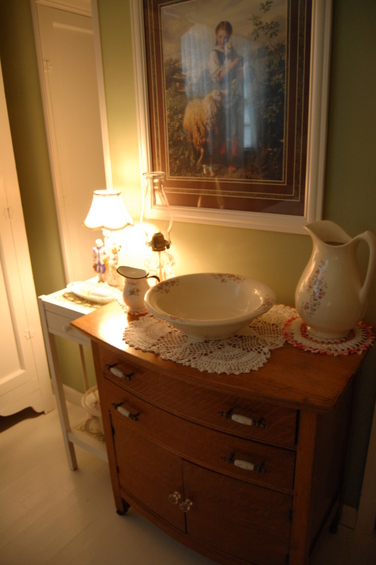 So this washstand cabinet did not have a towel rack on top so we needed to build a top to hold the other lavabo. We will use it to wash up or brush teeth when we have company so we don't tie up the bathroom.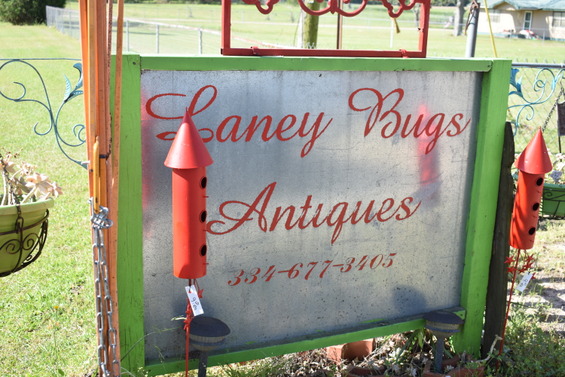 So a short drive in the country and we arrive... at Laney Bugs Antiques. Now let me tell you this is my favorite place to go. This is no ordinary Antique place.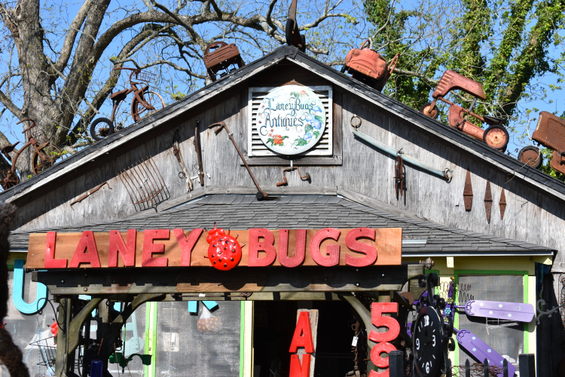 At Laney Bugs this is an experience each and every time! Charles and I love to look around and see what is new and also find something that was there before that we did not see because they have so many items!
This is a small place with an amazing amount of Antiques and most anything.
With permission I asked Alaine, the owner of Laney Bugs, if I could take pictures to share with you. I wanted to bring you along to show you why we like to go there.
Also let me say that Alaine and Woody are the most friendly and helpful folks you will find anywhere. They go all over the place and work hard for these treasures, it is literally sweat blood and tears to go "pickin" as they do through barns and houses far and near.
So here we go..... We were on a mission to find parts to make a top for our other washstand.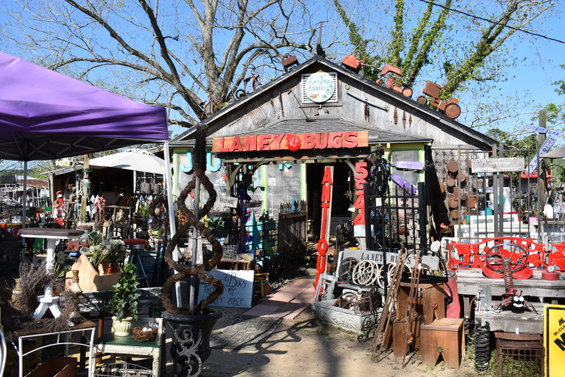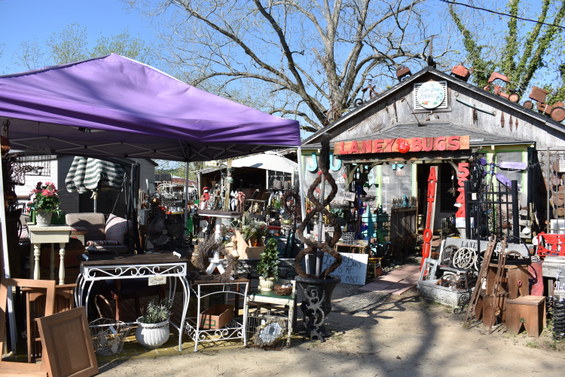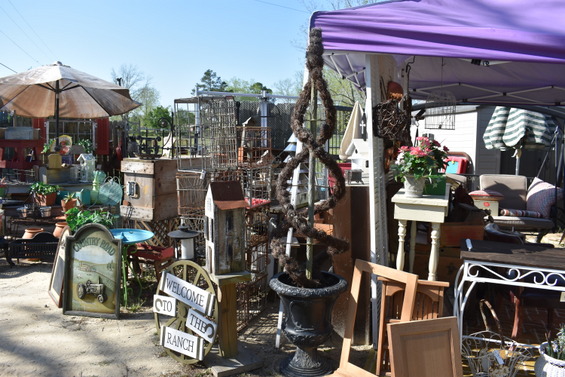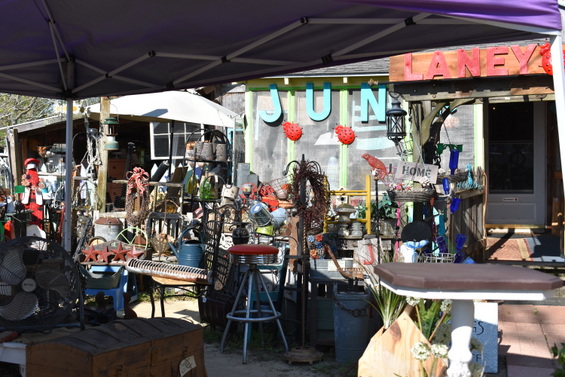 There is one problem here, I can't concentrate to find the parts because I keep finding things that would make really nice yard art for our garden! And then there is the other stuff!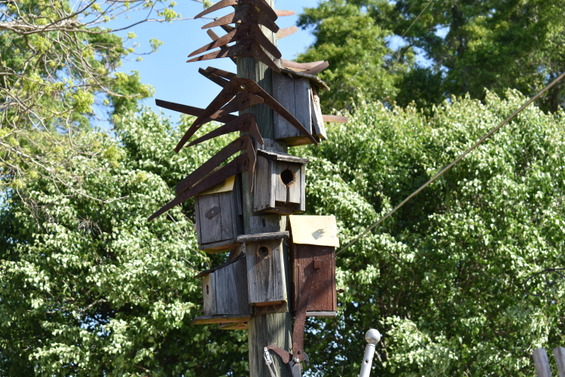 Last year we came out here and the birds were nesting in these bird houses and it was a flurry of activity up there....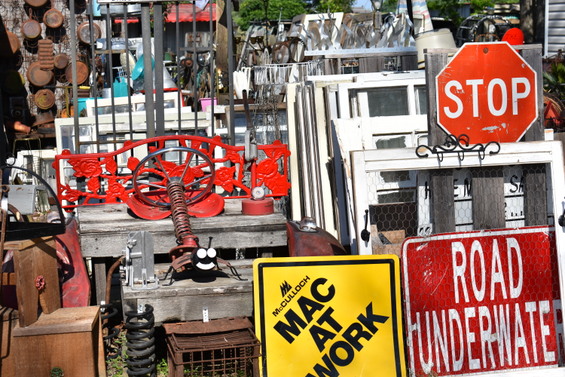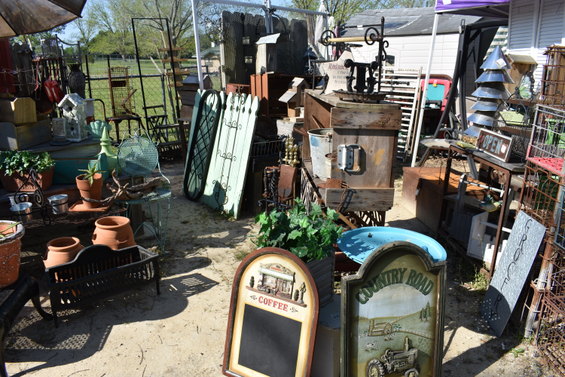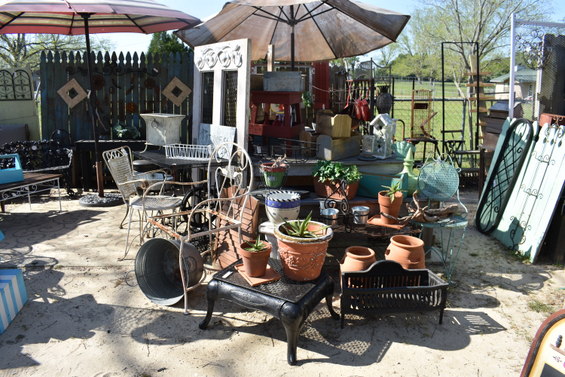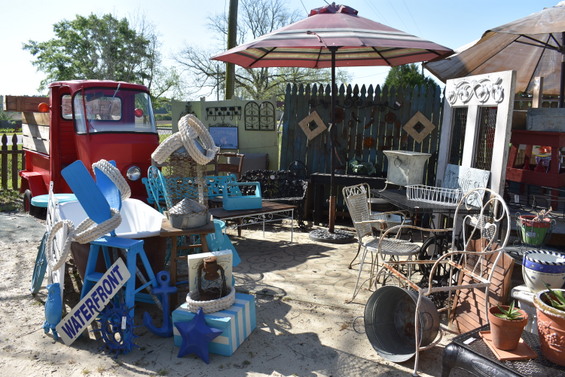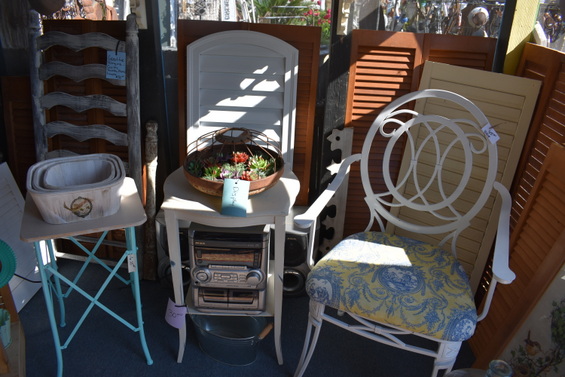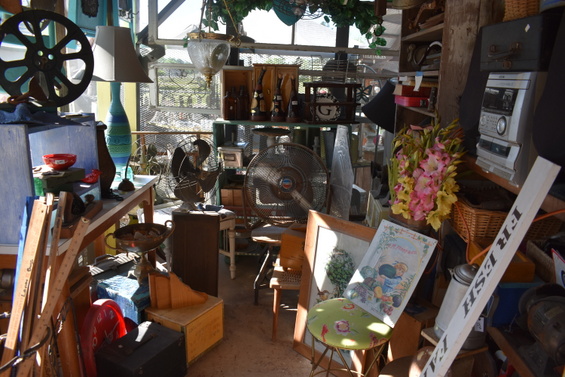 So lets go inside this amazing little cottage.....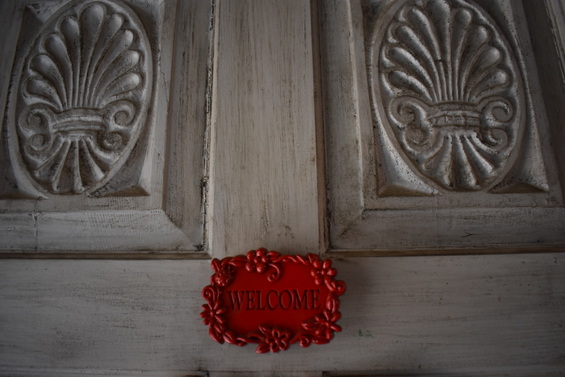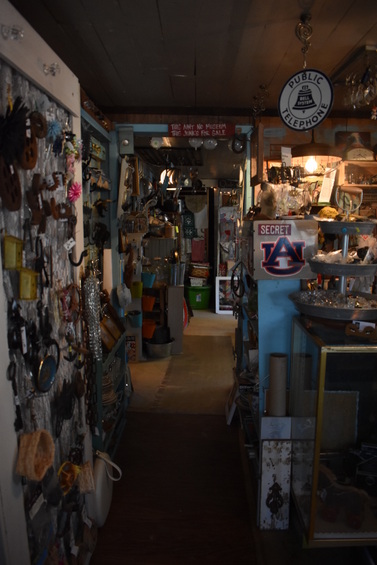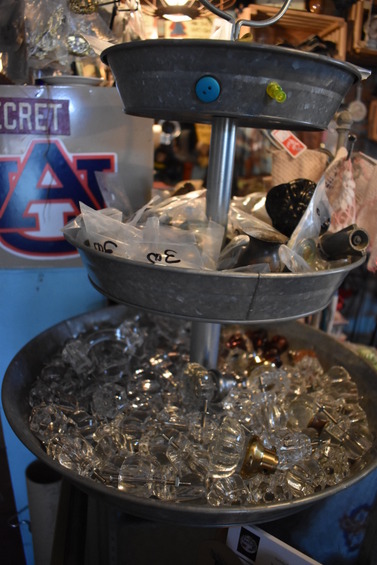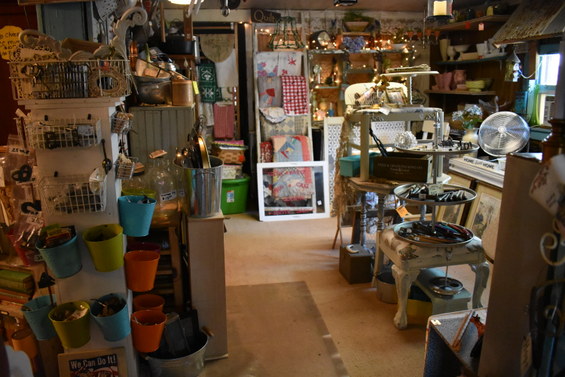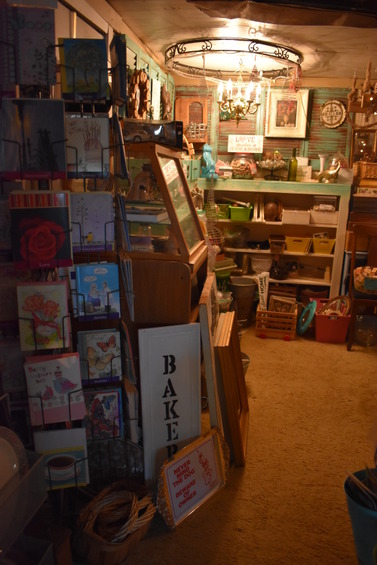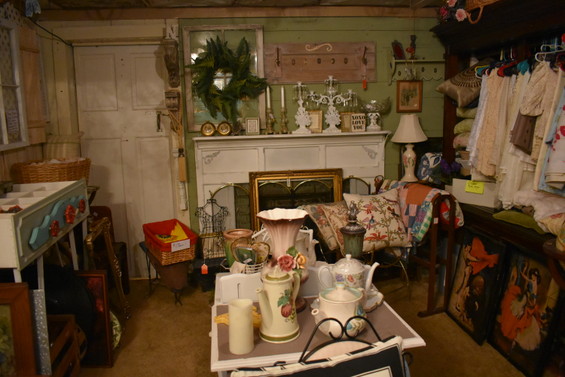 Alaine doesn't know but this is my favorite quite place. I love to hang out in this room and look through the linens.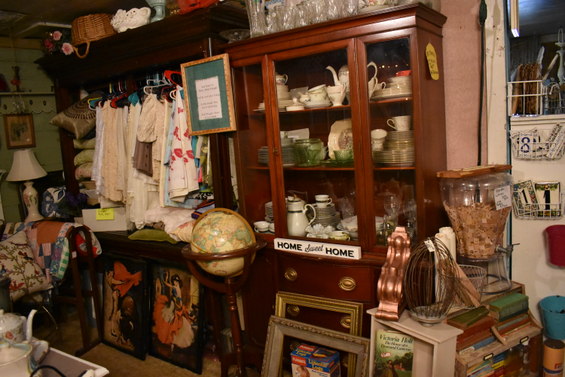 And everything else!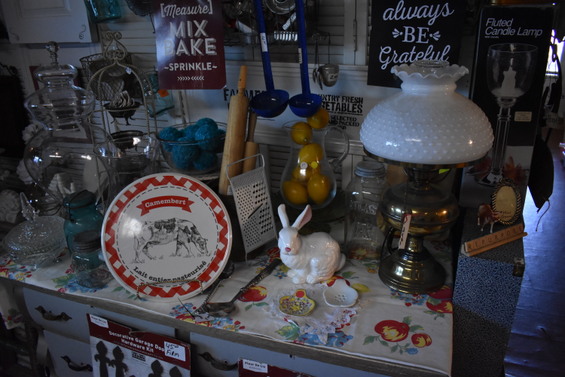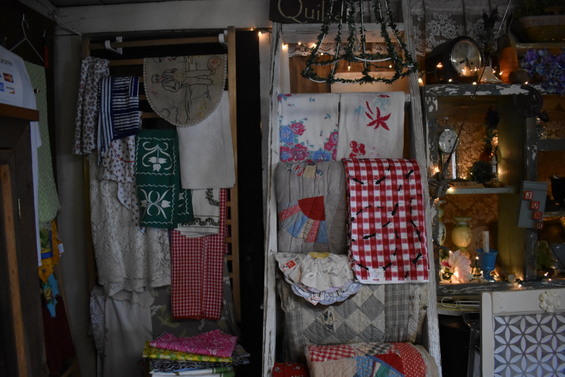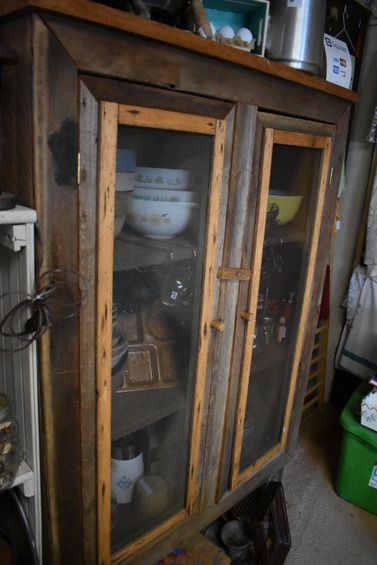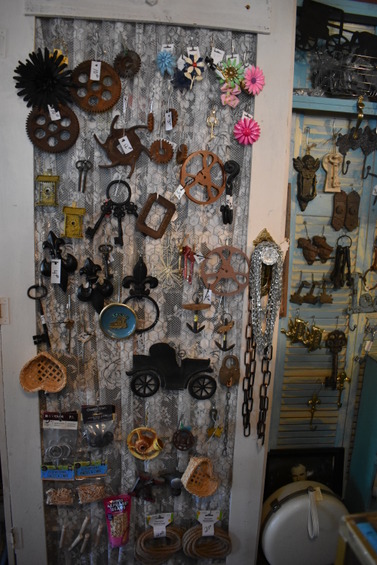 On our way back out to go to the side of the house.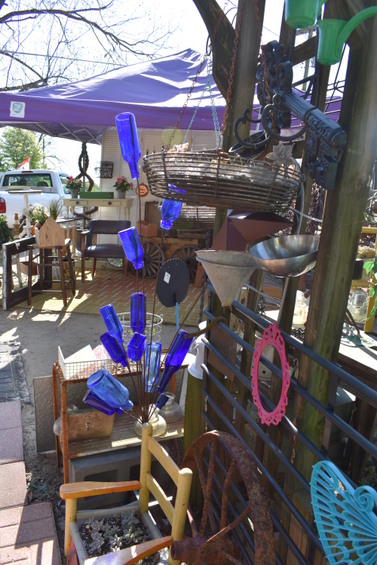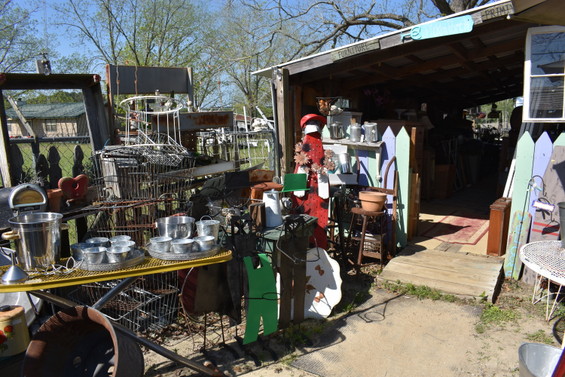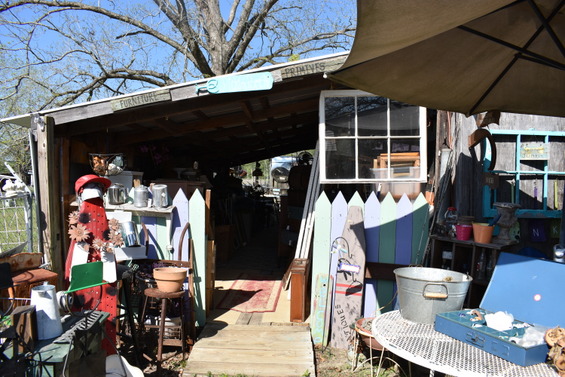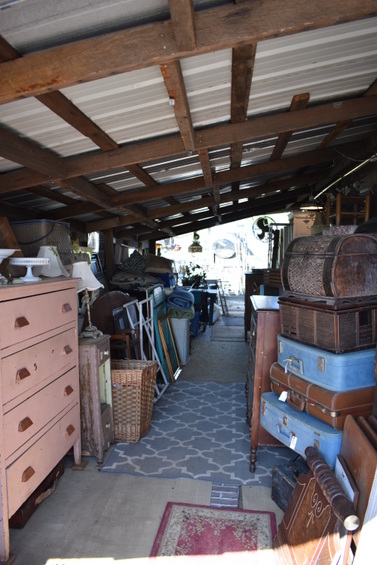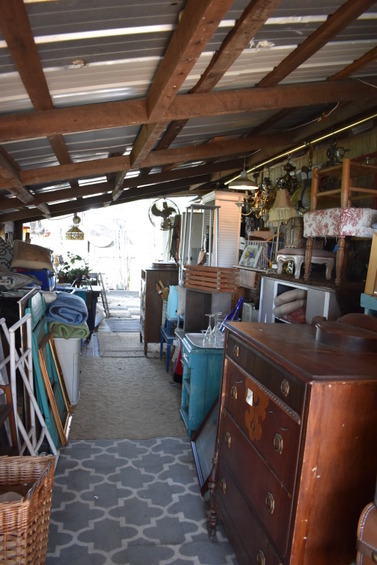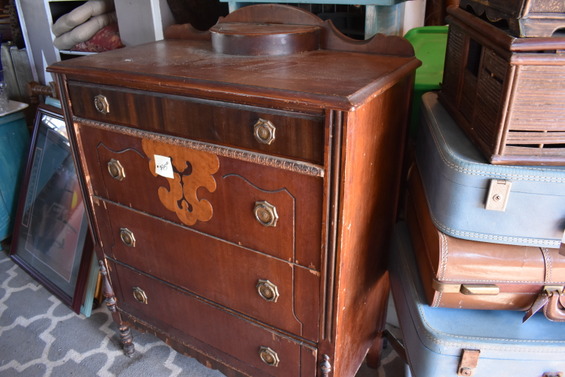 Hummmm, oh this is nice!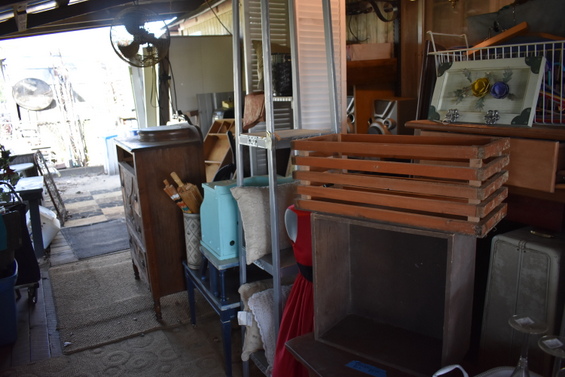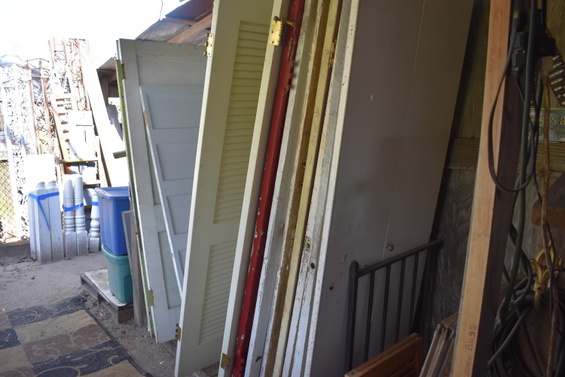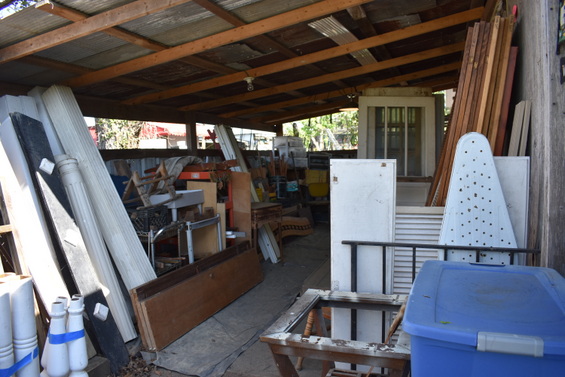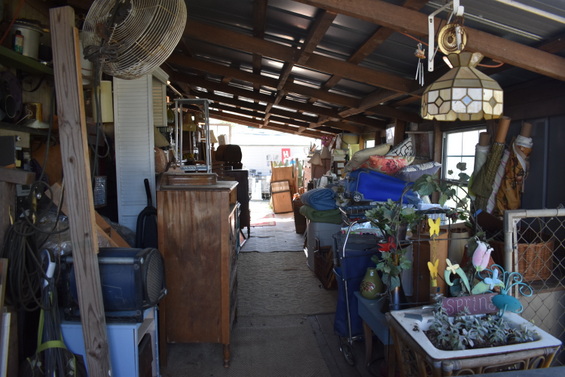 I don't know if doing this post is good for me or not? About 4 of the pictures so far I have found something that I missed!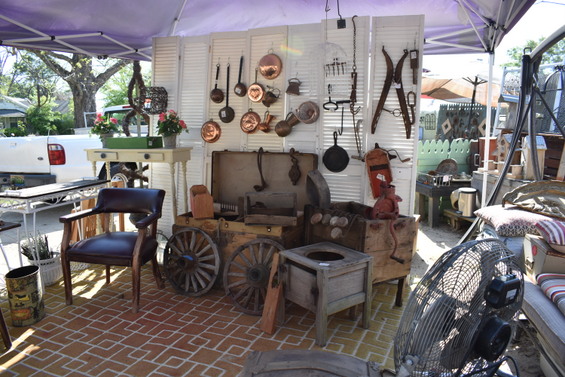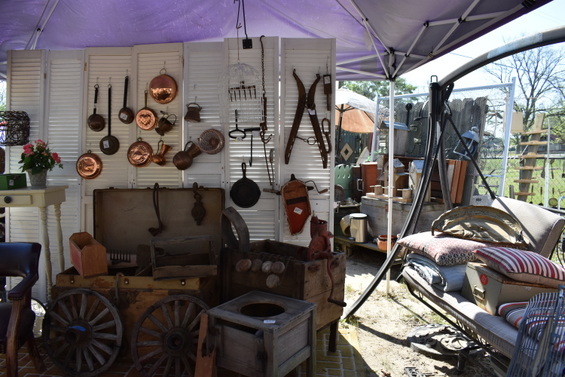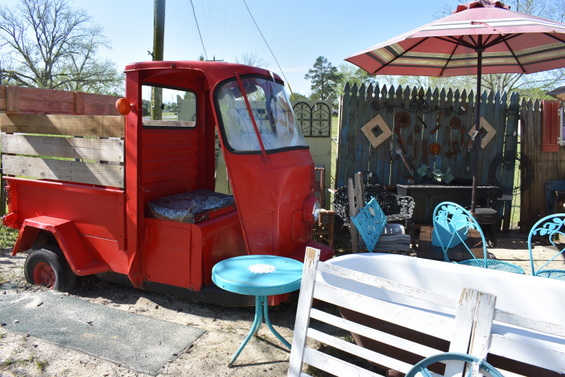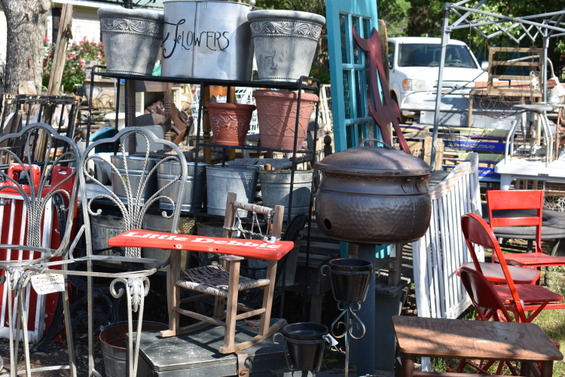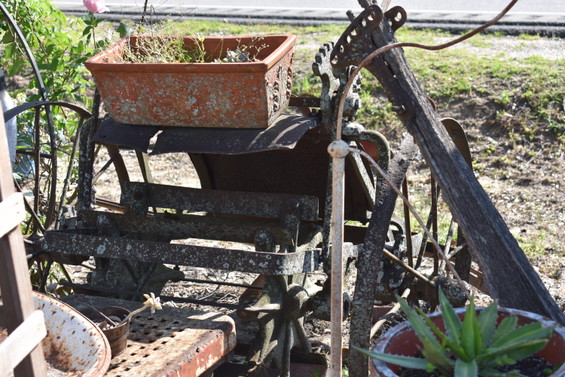 Alaine told me what this is but now I cannot remember but it is a very interesting piece of equipment.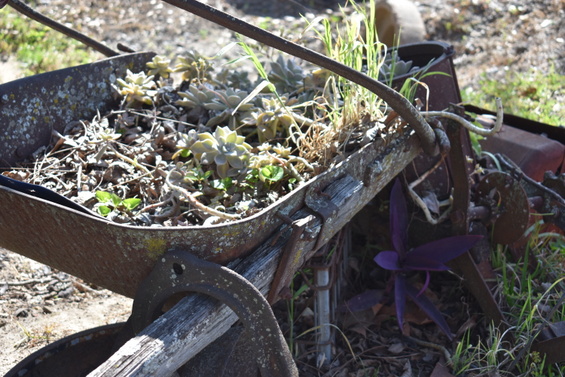 And this one too.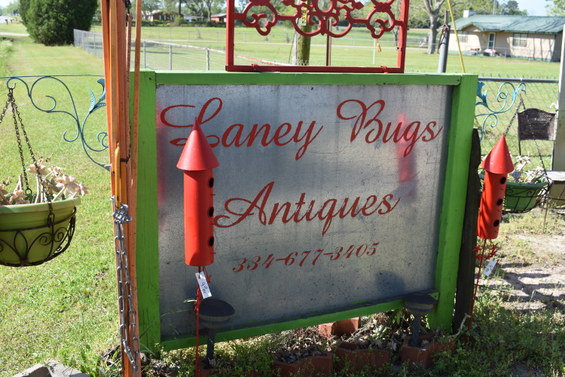 So we leave with our new old pieces to fix our washstand and by the way, all we had to do was tell Alaine what we were going to do and what we needed and she said, "oh yes, I have two of them" and took me right over to where they were. Even though we found what we came for didn't stop us from looking around some more. :)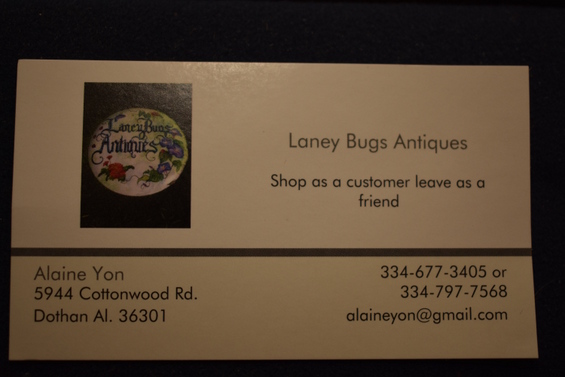 I took a business card to show you her card and Laney Bugs Antiques is on facebook.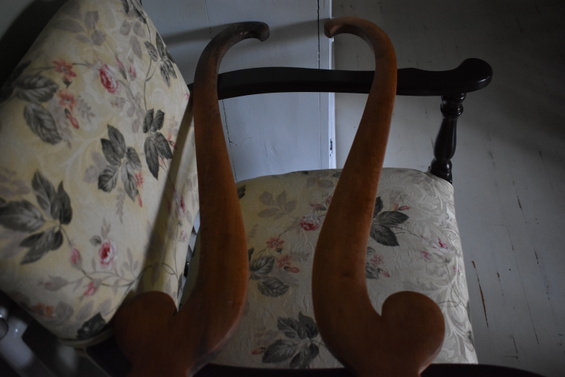 We came home with a set of washstand top sides and sanded and washed them with murphys oils soap and lemon oil..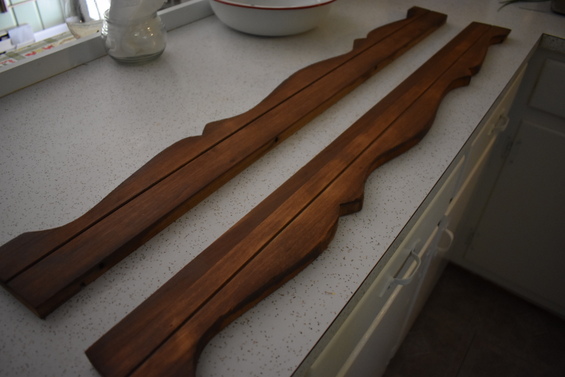 We went back the next day and got these two pieces and did the same thing...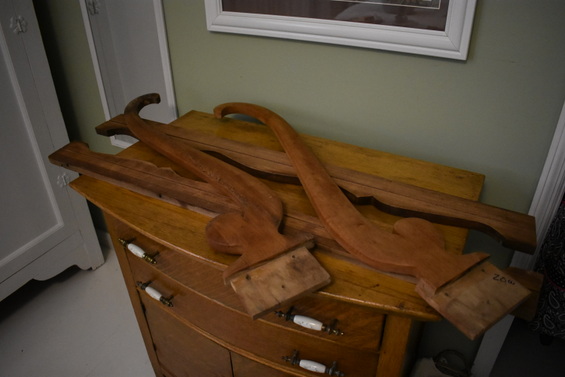 They are different types of wood but it worked out very well....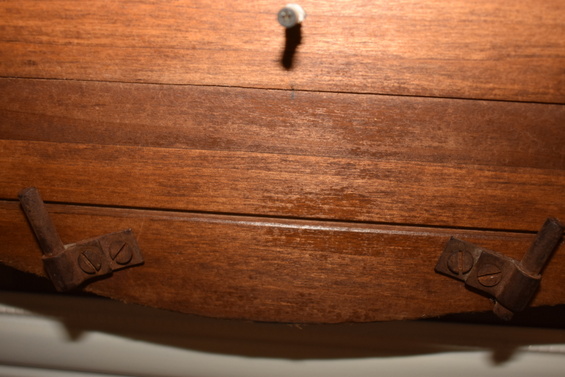 We even used some of the hardware from the back of one of the pieces to secure the Lavabo....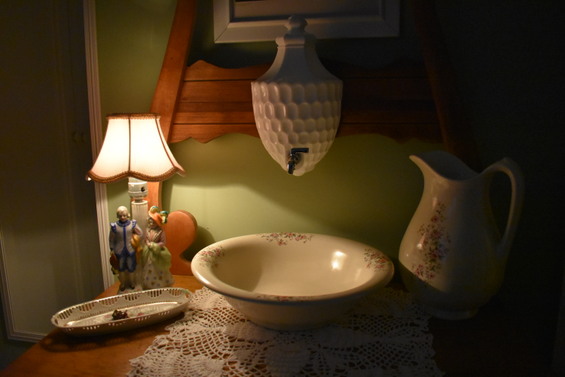 The new top piece is mounted.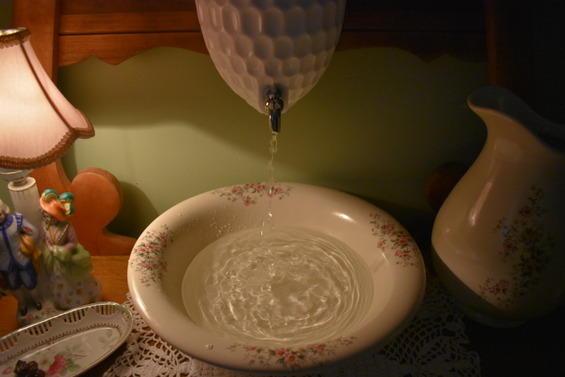 And the Lavabo is working...
I hope your ride along trip out to Laney Bugs Antiques was interesting, many of the pieces of yard art on my blog came from there. Over the years now we have found many items for our home as we are living more like the past.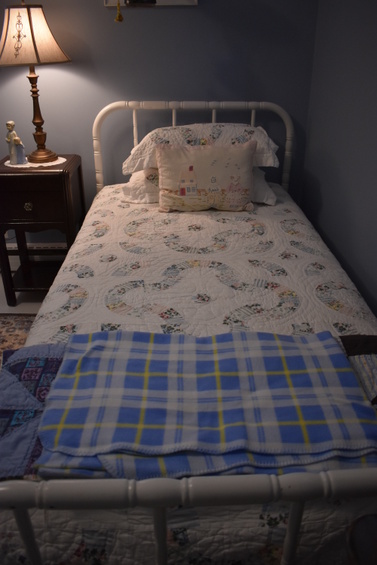 The iron twin bed in our guest room, the top to one of our arbors, some art on two of our gates, several other pieces from linens to parts we used to fix things. We fixed our old buffet from old hardware that came from Laney Bugs :)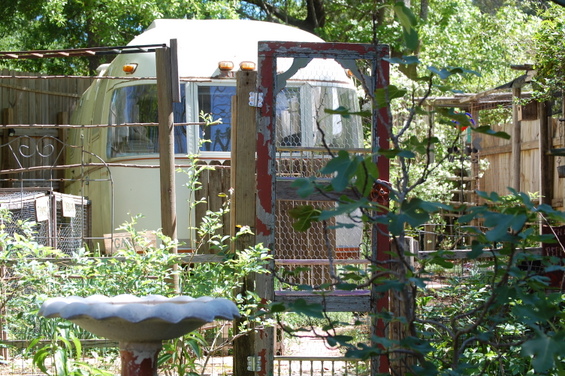 Also the cucumber trellis above left was built from iron parts and the secret Garden door. :) All came from Laney Bugs Antiques. I am sure we will be going back many more times. Grandma Donna