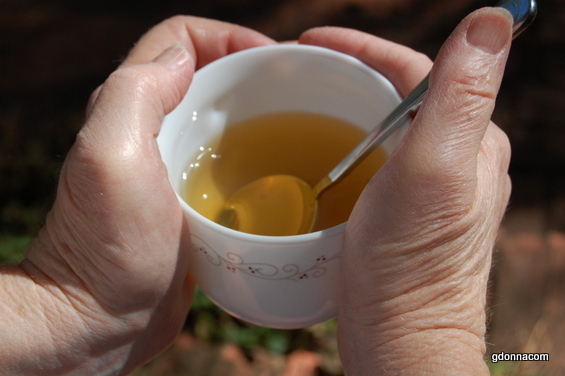 Here we are first week of October has ended. This is the time of year our lemongrass is ready to harvest. I will be cutting, peeling and freezing the stalks and the leaves.
But one thing stopping me from doing this and it is called Hurricane Nate. Yet another Hurricane, Sigh......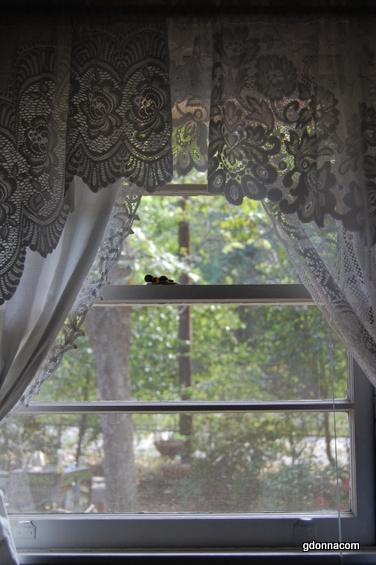 The sunlight is fading from cloud cover now. I do get anxious from hurricanes because I am afraid of tornadoes they spawn. The hurricane will be coming in on the west side of Alabama and we are on the southeast side but the feeder bands that pull through can spawn tornadoes here and my main concern is our daughter and her family that live in Northwest Florida in Pensacola. Please keep them in your prayers.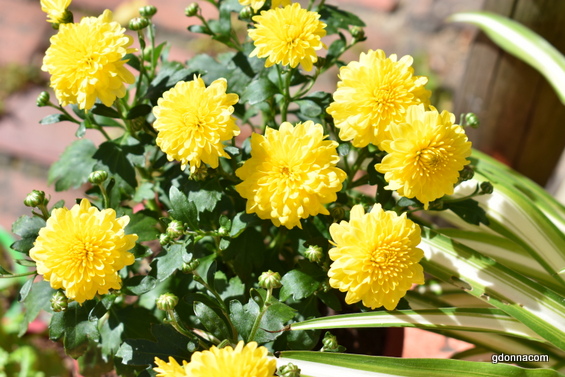 The summer veggies are now gone here and it has been too dry to plant a fall garden but with the rains coming maybe I will be able to plant a few things this coming week.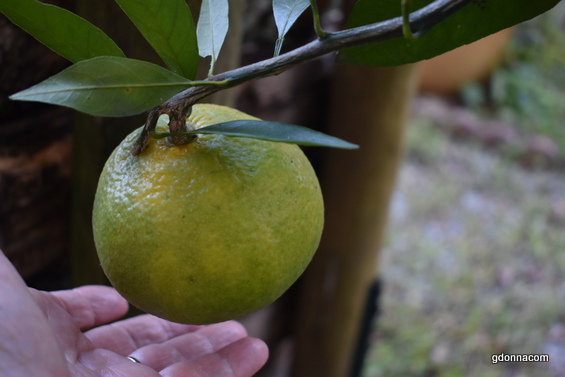 The satsumas are ripening, we are not having a very good citrus season this year. I think it is from the mixed up winter we had last year. We didn't have much of one and then we had a sudden freeze in spring.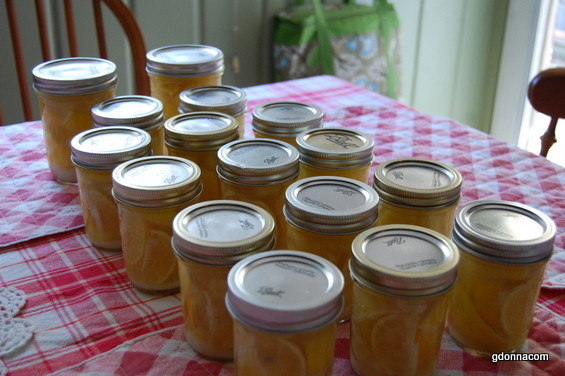 Lat year we preserved many lemons and juiced some and zested quite a few and put the juice and zest in the freezer.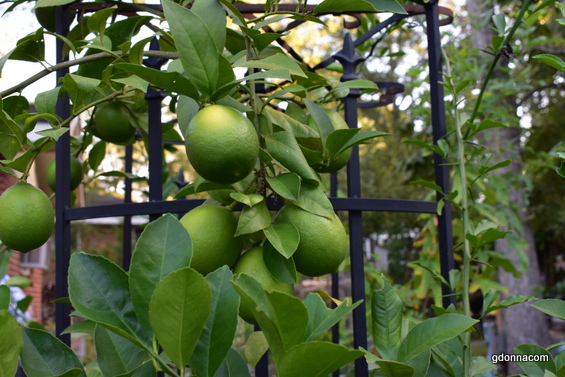 We will have enough to preserve if they hang on when hurricane Nate pulls through.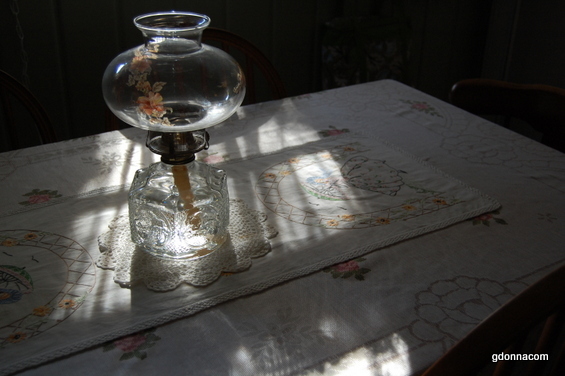 We just need a proper winter so all the trees and bushes and plants can reset properly and we should be good to go next year. There is always next year to start over. That does resemble our lives, we pick ourselves up, dust ourselves off and start all over again.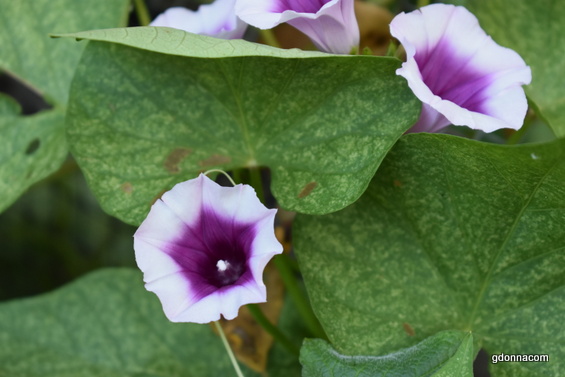 These are sweet potato blooms. The sweet potatoes should be ready to harvest in a few weeks.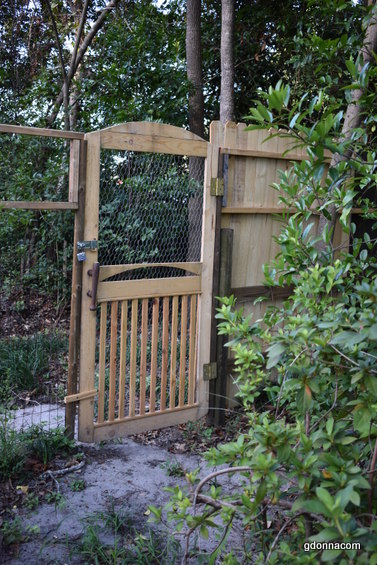 Charles built a new gate for the side yard. After having the large trees removed on the side and back of the house we have had much work to do to landscape. It has been so hot this summer that we simply gave up trying until cooler weather. Possibly in a few weeks we can get out and do some much needed clean up.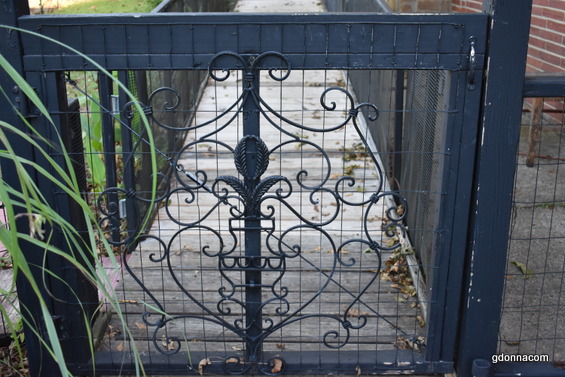 We have gates all over our yard and garden. Charles builds them and we add things we find at thrift shops.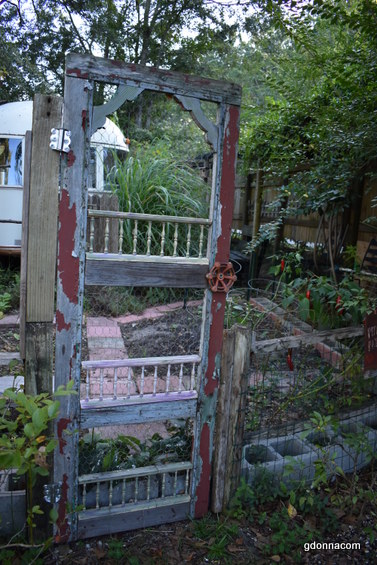 The gate at the secret victory garden. The garden is bare except for a few peppers holding on and some herbs. Come on cooler weather so I can get out to work up here.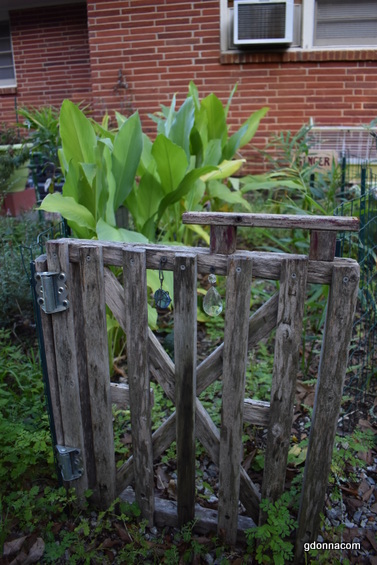 I am guessing the turmeric is about ready to harvest soon. When I do that I will pull these weeds.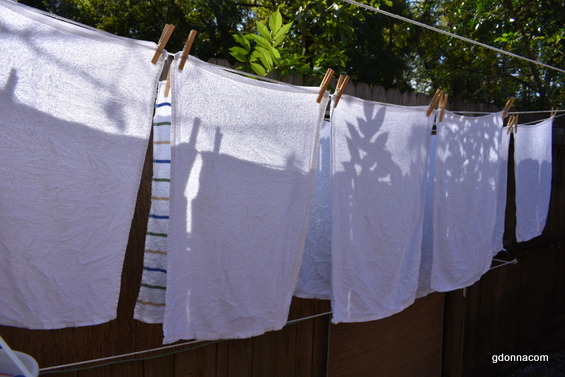 I have been washing and drying the clothes and getting everything caught up before the storm pulls through. The only thing good about a hurricane is there is plenty of notice before it's arrival.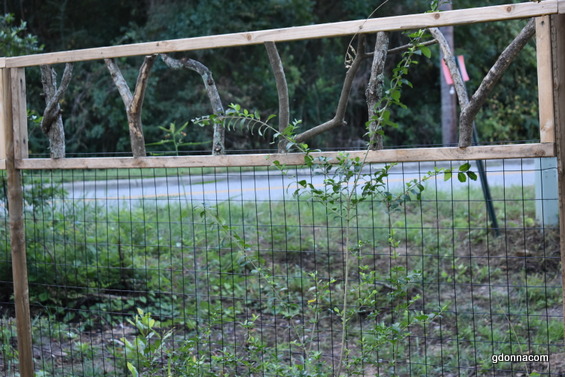 Charles started thinking up things to do with some of the small limbs that fell during hurricane Irma. He cut and stacked the large limbs for firewood and wood working projects and used the smaller limbs for a decorative touch.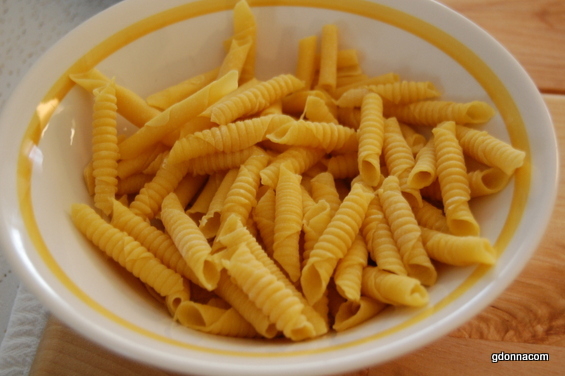 There are all kind of things we can do while sitting out a storm such as rolling homemade pasta.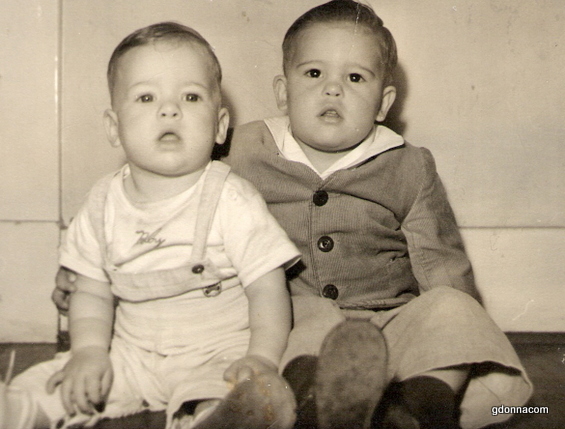 I don't have much to write about today. Yesterday morning I wrote a post that I thought was going to be a pretty good post but it didn't save and I lost the entire post. It took me half a day to write and do pictures so I was pretty empty after that. It was about the past and the things we did when we lived during the time that people did things at a slower pace. "If" I can remember what I said I will try again after the hurricane.
I wanted to get a post up so you will all know we are ok, I know some of you worry when I have a gap in posting. Just know we may be busy again with cleaning up storm damage, I hope not but we could. The last storm caused our internet to go down and when they got it back up it kept going down again and they just got that fixed. We don't expect a lot of problems here and hoping we are far enough away but hurricanes shift and turn and like I said before the outer bands can spawn tornadoes. It will be coming in tonight and part of tomorrow and I will do a quick post when I can to let you know we are ok but remember our power could be out so that would delay my posting.
Grandma Donna