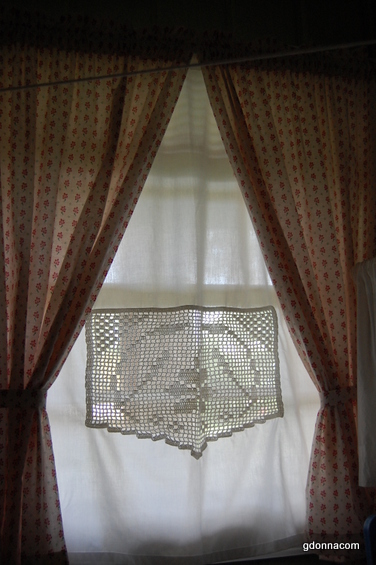 I have been busy hand washing laundry and sewing.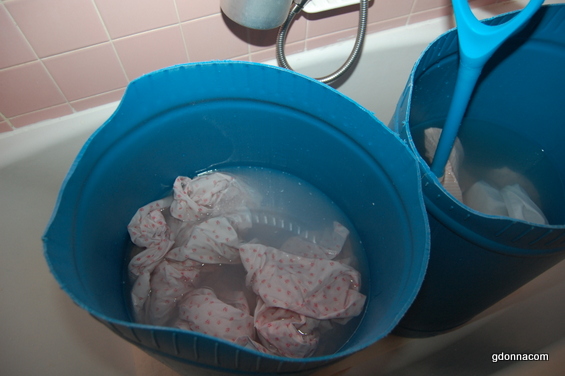 I moved the large barrels indoors to the bathtub. These are queen size sheets that I have been washing with the new laundry plunger.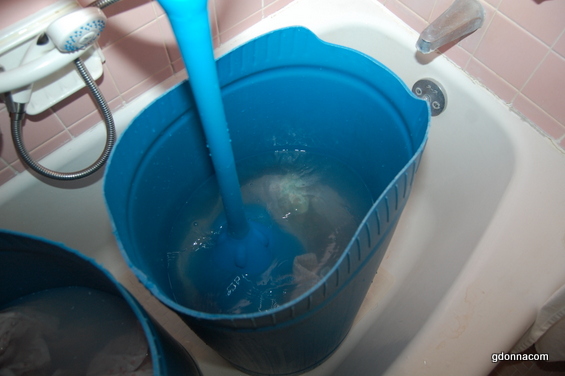 The other laundry plunger works loose from the pole and gets annoying, this new plunger I got on Amazon and I like it very much. It is very solid.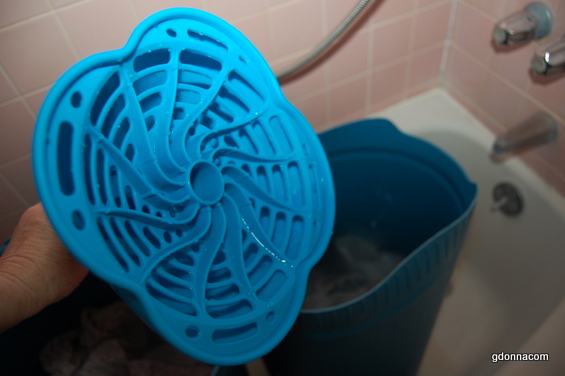 This is what the bottom looks like.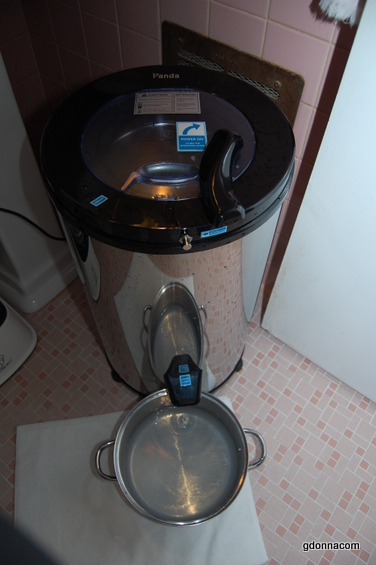 My husband bought us an electric clothes spinner. This is a Panda Stainless steel spinner. It does a very good job and spins more water out of the clothes than a washing machine does and it does not take the clothes long to dry after they are put in this spinner.
I like the hand crank wringer for outside but when I am inside this does help a lot wringing the clothes. It has a spout on the bottom where the water comes out when it spins the laundry.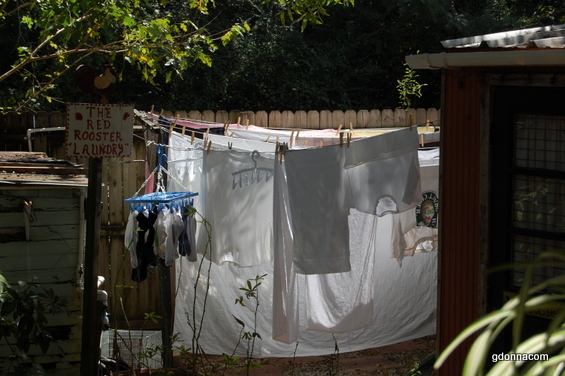 I am getting into a better routine now, if it is too hot I bring the barrels into the bathroom and if it is nice weather I wash outside. Why am I doing this? It is saving water and electricity.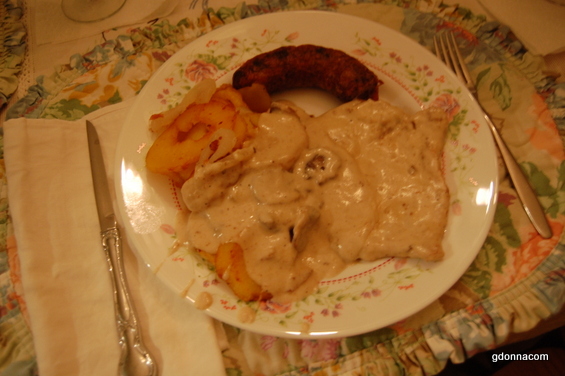 We celebrated the first of October with a German dish called Rahmschnitzel. It is pork, potatoes, onions and gravy.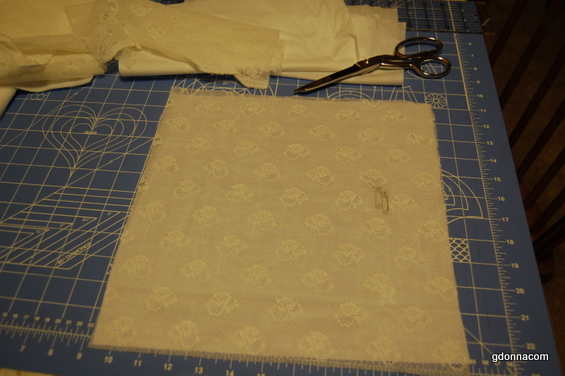 I have been doing a lot of thinking about our windows since we did the around the world posts.
My husband and I want to remove our blinds but need the privacy so I decided to sew different type of sheers. I have been saving some very pretty cotton lace for a special project so I decided to use some of it for one of the sheers. I pieced lace and white cotton fabric.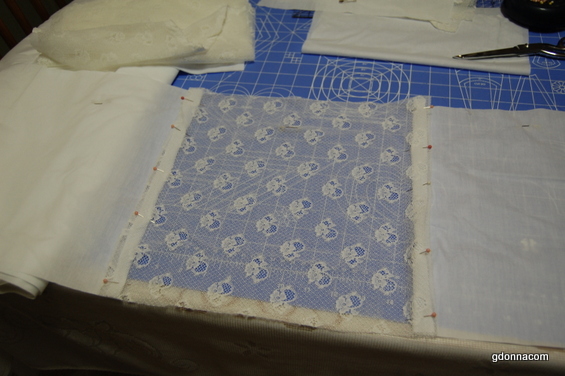 I pinned them together into rows alternating the solid cotton squares and lace squares as if I was making a quilt.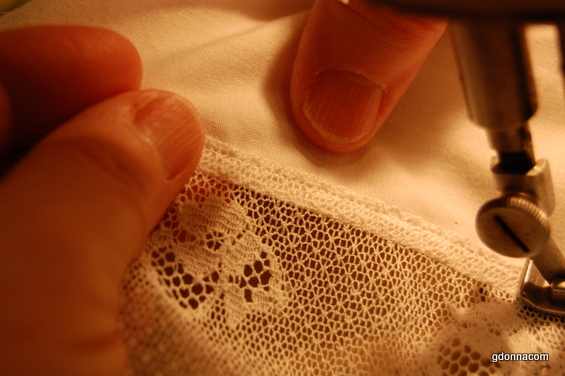 I wanted a finished back so I did a french hem I guess you would call it.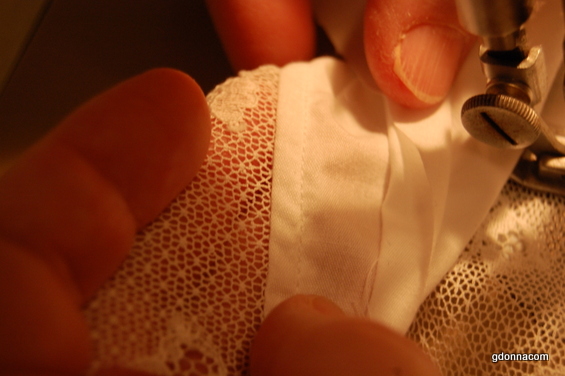 This is the finished front.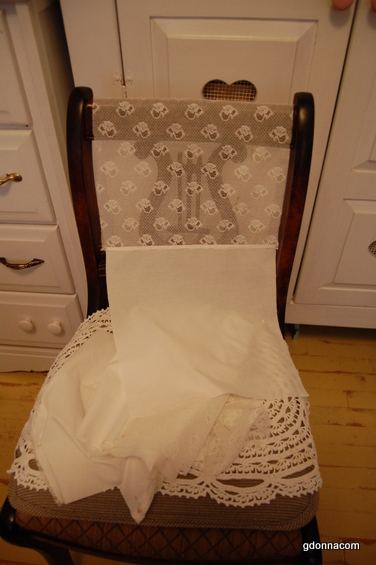 I sewed three alternating squares per row. I made four of them then sewed those strips together.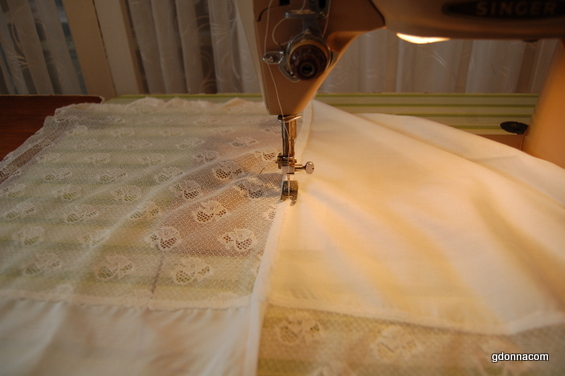 Like this....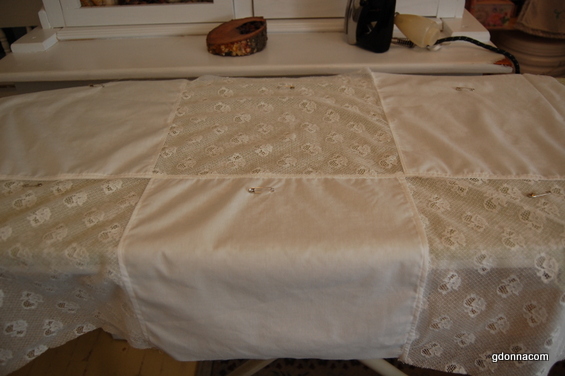 Just a little tip if you should try this, I put a safety pin at the top of each square as I cut out the squares so the grain and pattern would be the same.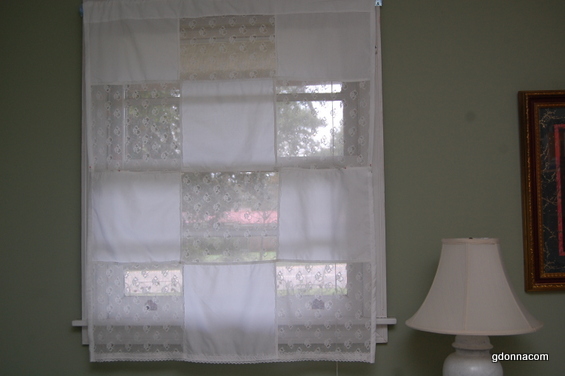 This is the sheer panel that will go behind the curtain.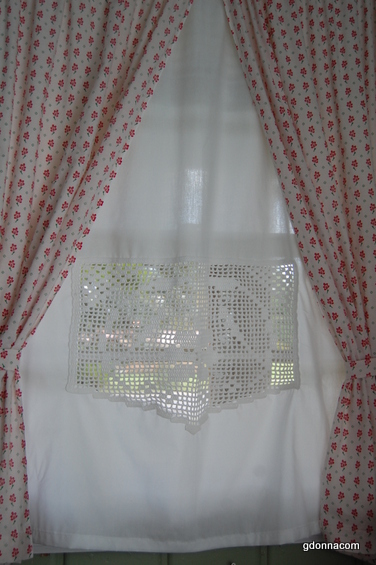 This is the sheer that I made for the laundry area window. I can peek outside if I hear a noise. At night I simply close the flowered curtain.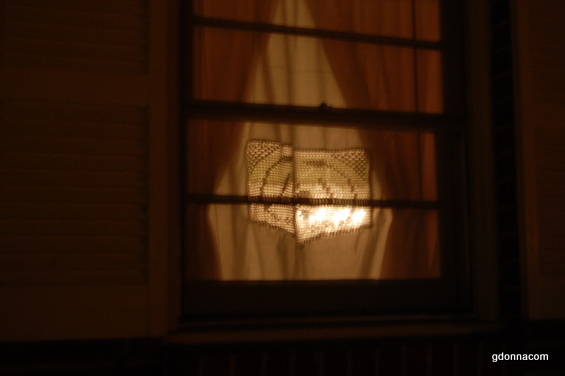 Well I will go for now. I have been having issues with our internet cable and the workmen will not be out for two more days. I am rushing to get this post up before it goes out again.
Grandma Donna
You also might like to read,
http://gdonna.com/living-like-the-past/homemade-cu...
.