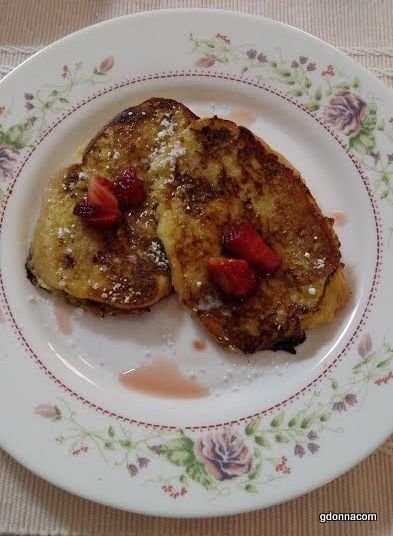 I enjoy finding romance in many things. setting the table with simple and pretty plates, french toast with a touch of vanilla and homemade strawberry syrup.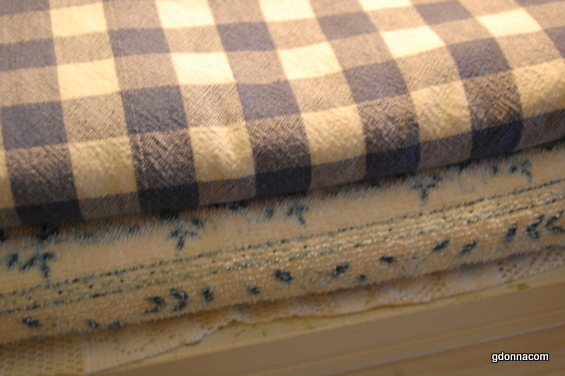 In textiles...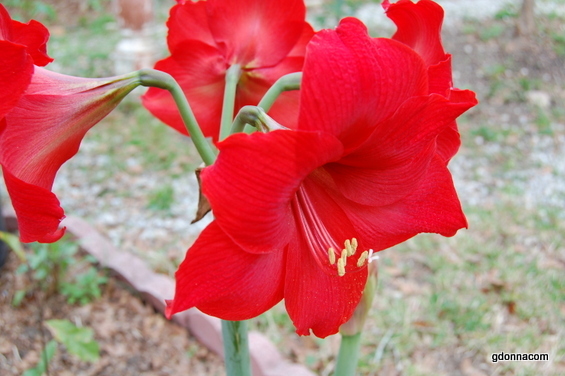 And romance in the garden.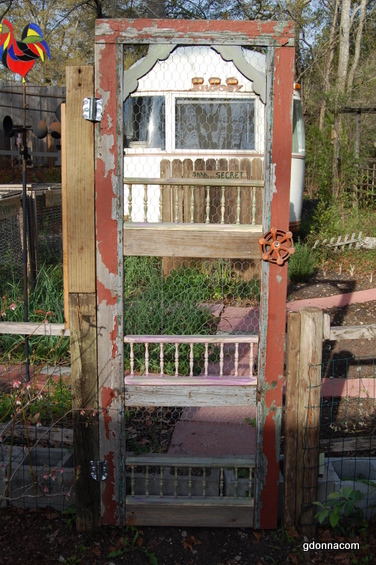 We enjoy having a touch of whimsical and whirley in our garden and yard and what we have found fascinating is that the wildlife enjoys it too. We moved our little gate made of plum tree wood to another area where we needed a gate and added this gate to our secret garden.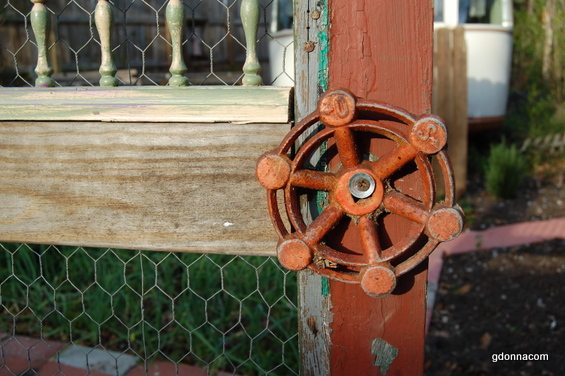 Our garden door knob.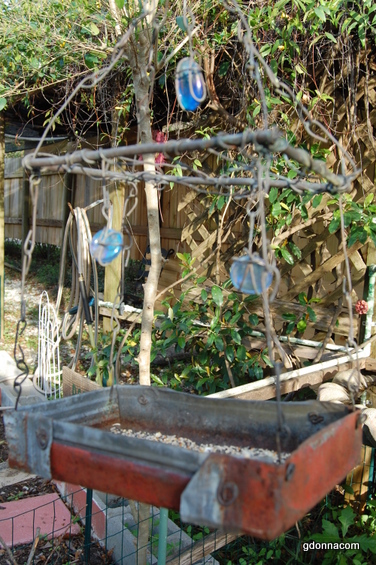 This is one of our whimsy bird feeders we made several years ago from an old tin roofing tile and some copper we stripped from some leftover electrical wiring.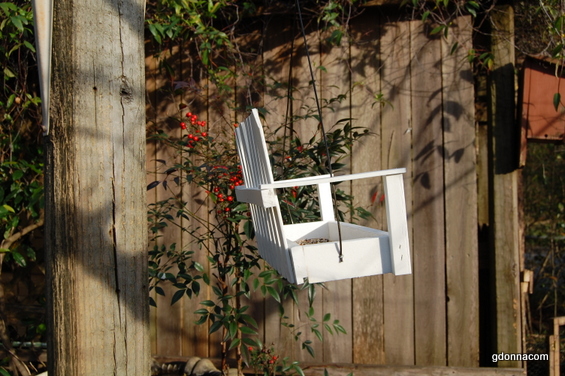 We normally make most of our things for our backyard but we purchased this bird feeder swing from our local lowes store.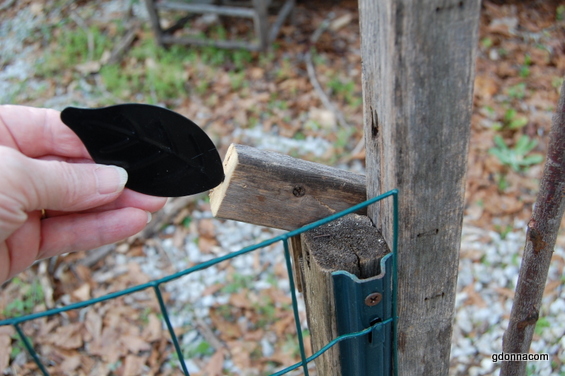 Charles added a metal leaf to our latch on the plum wood gate.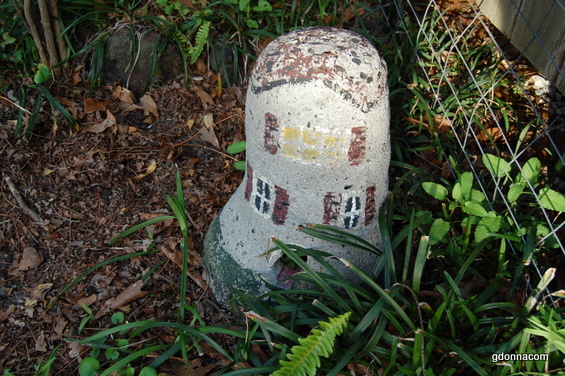 A critter motel that we made from trying to make a cement cobb mix that failed as a planter, turned upside down it made a critter motel for frogs and things.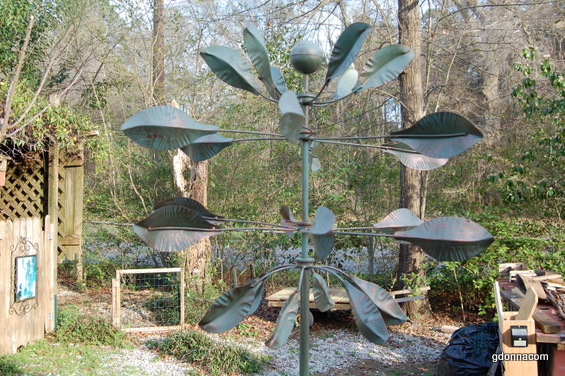 A few whimsical wind turning yard art.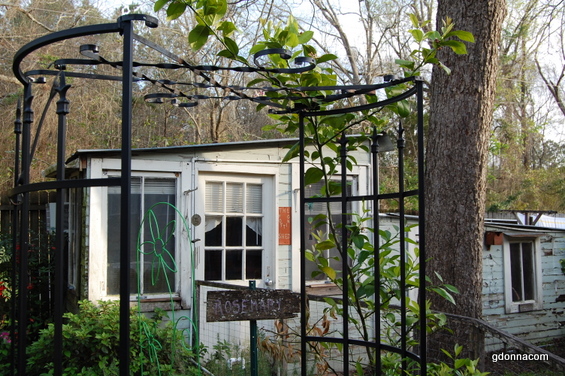 Often we pick up pieces of things people throw away on the side of the road and add to our yard. We actually built our outside buildings completely from scraps that people were throwing away.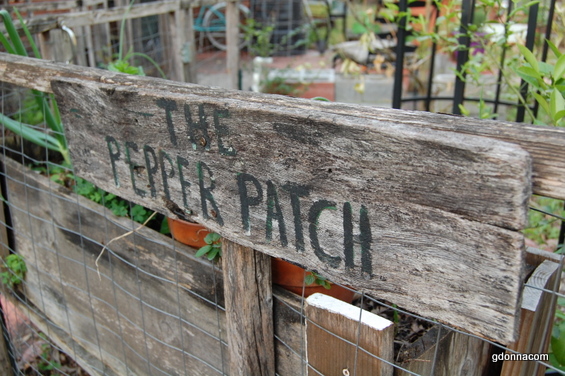 How can you have a whimsical and romantic pepper patch?
Well you make rustic signs, plant different color peppers, decorate an old watering can and wear that pretty homemade garden apron and large brim sun hat when you go out to the pepper patch. You will be surprised how attractive the birds, butterflies and the squirrels think you are.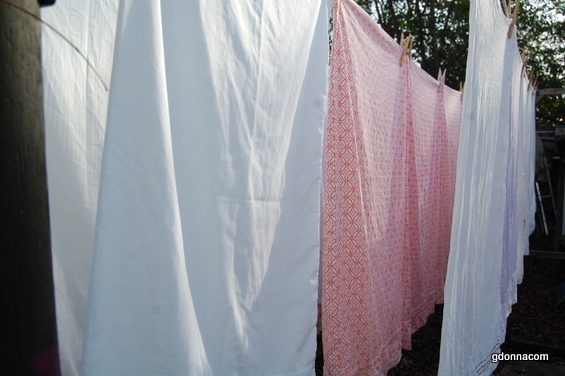 A while ago I would yearn for a simpler time and then I decided that it was only me that was stopping that from happening.
The two links below are older posts that I did with photos I had not used in posts. It shows part of our journey to that simpler time and that has led us to Romance and Whimsical.
http://gdonna.com/living-like-the-past/behind-the-...
http://gdonna.com/living-like-the-past/behind-the-...