Homemade Chicken Stock/Broth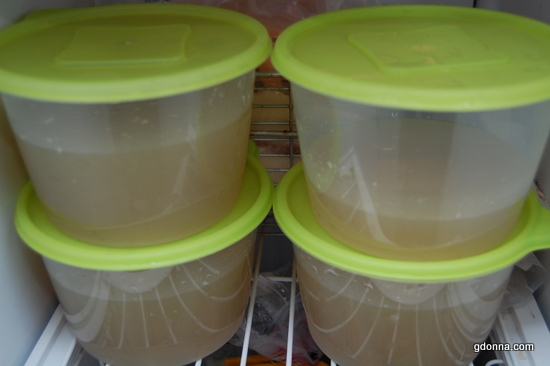 These containers are BPA Free Freezer Safe and what I use to freeze our stock.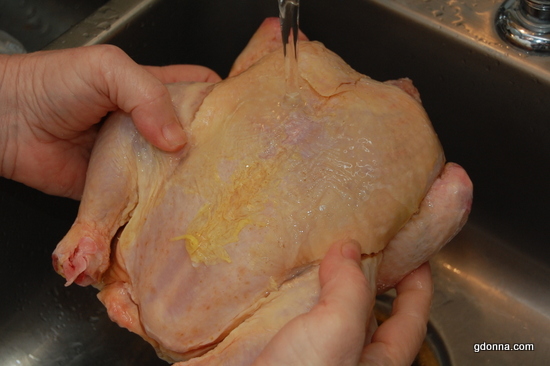 Use good quality meats and vegetables in your stock, we buy organic if we can find it and afford it.
I would recommend using wings, necks, backs and such to make chicken stock but our grocer did not have these parts when I went shopping for stock supplies. So I purchased a whole Chicken.
Time involved about 4 and 1/2 hours
Large bowl or another large pot
small bowl for skimming fat off
To make this broth you will need about 4 to 5 pounds of Chicken parts (washed)
A small amount of peppercorns
A large stock pot and enough water to cover the chicken and then a inch or so extra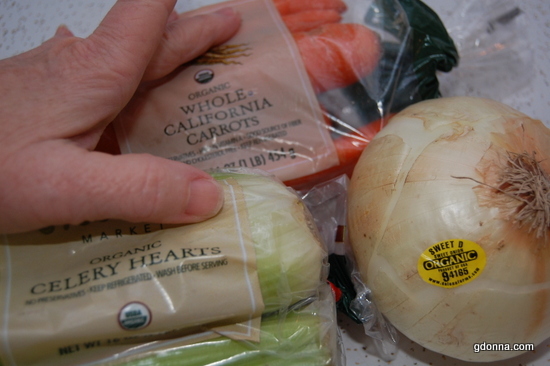 If you cannot afford to buy organic vegetables don't let that stop you from making this stock just buy the best you can afford.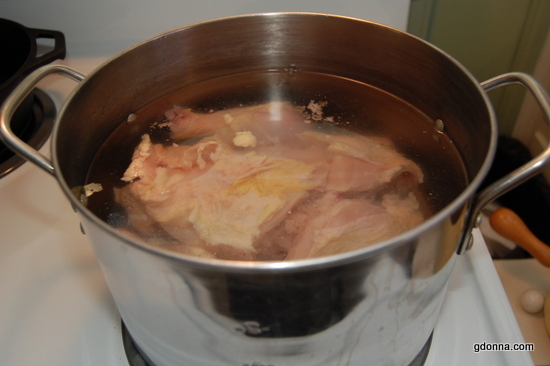 Put the washed chicken parts into a large stock pot and cover with water then add a little more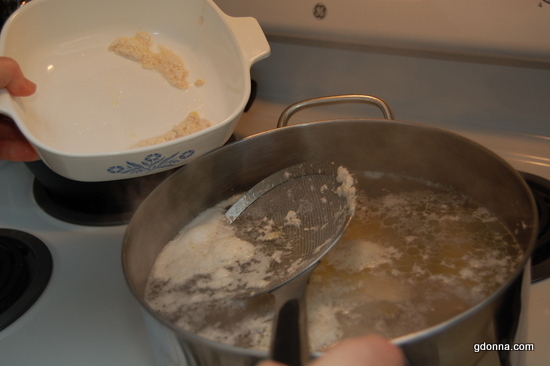 Bring it to a boil and then turn it down to a moderate simmer. You will want to skim off the foam and fat before you add the vegetables.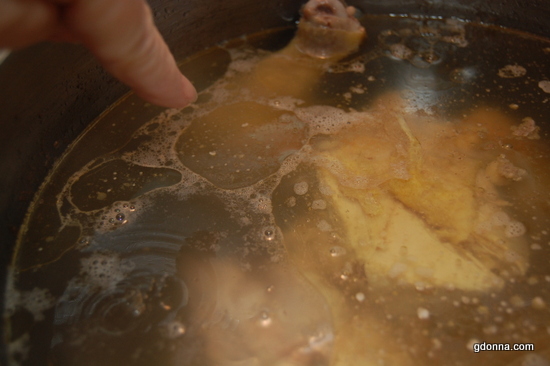 Here you can see the fat pooling on the surface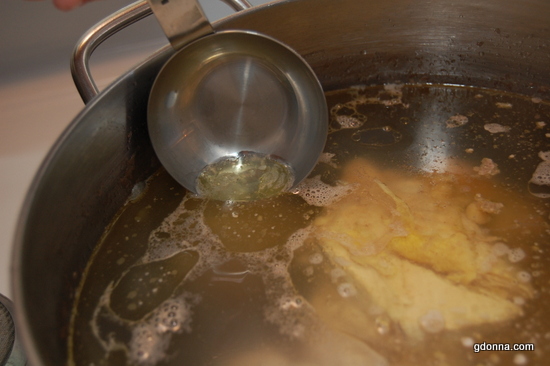 Just take a ladle or in my case a measuring cup and skim off some of this fat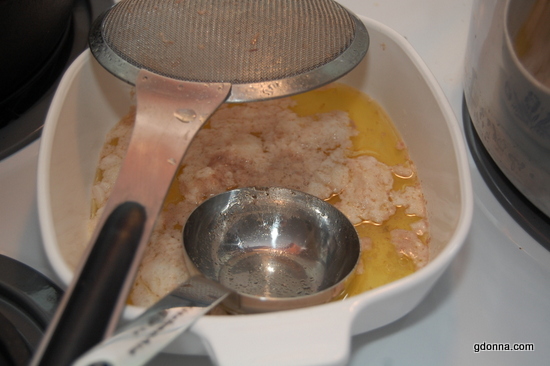 After the skimming part it is time to add the vegetables, skimming takes a few minutes or so. You can skim off and on throughout the simmering if you have a lot of fat.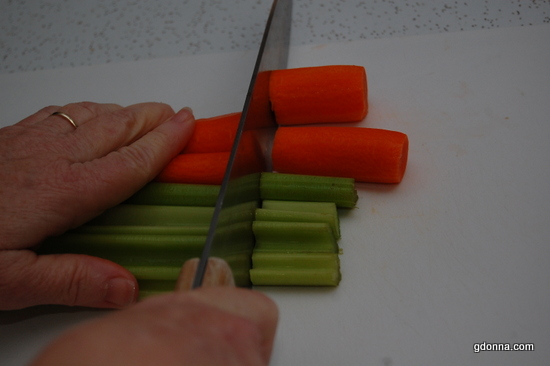 Cut up the washed celery and carrots in large pieces.
The celery I had was small so I used 4 pieces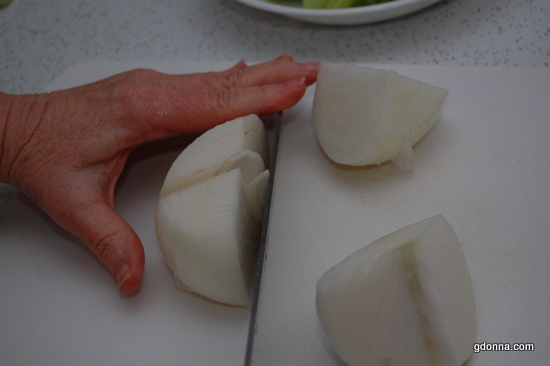 Quarter the onion, it will fall apart during simmering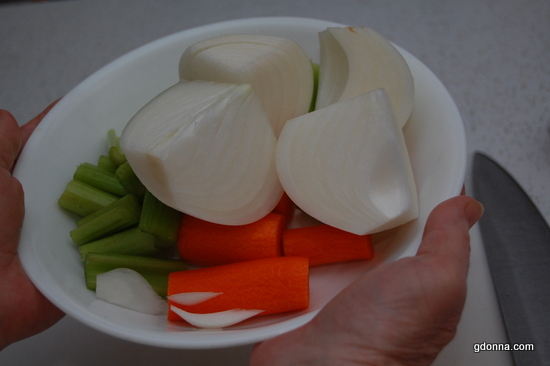 This is the amount of celery, carrots and onion that I added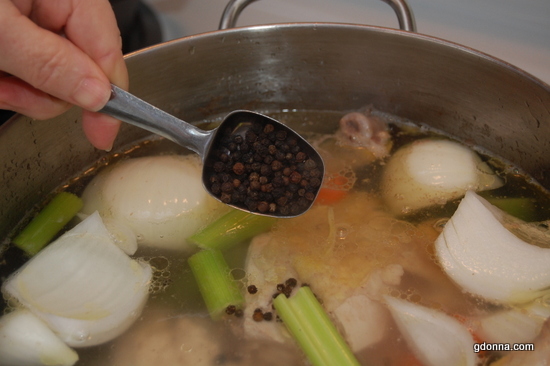 Add about a Tablespoon Peppercorns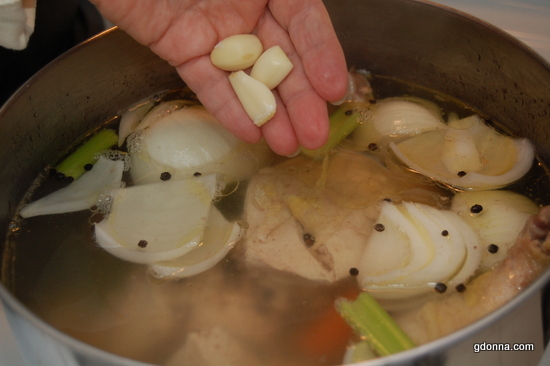 I added three cloves of garlic but this is optional and you could add a bay leaf if you like.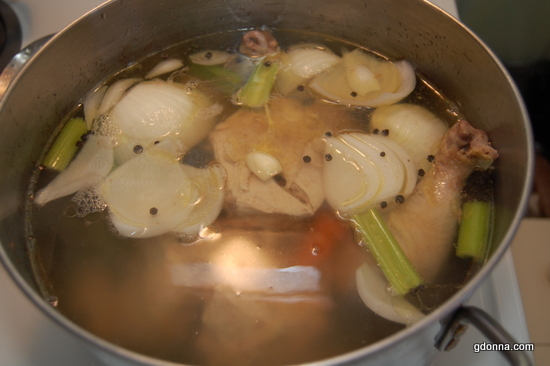 This needs to simmer for 4 hours. You don't want a rolling boil just a moderate simmer.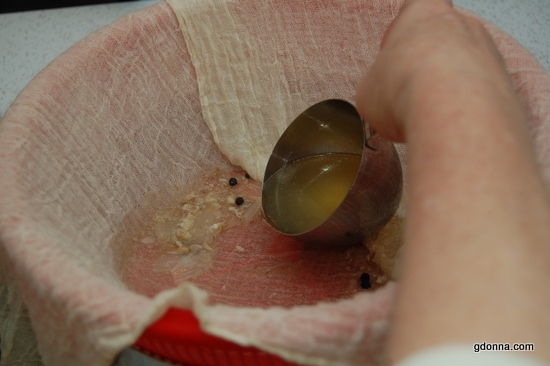 Place a strainer over a large pot then a cheesecloth over that and dip the broth out of the stock pot and pour over the cheese cloth.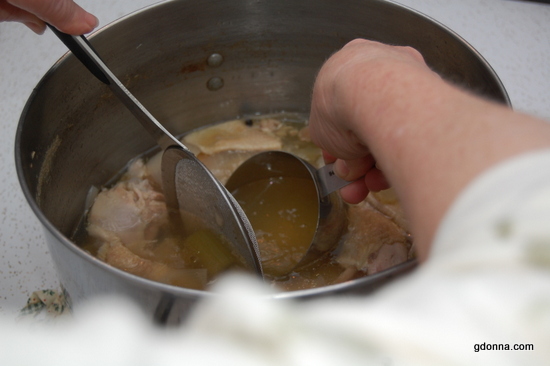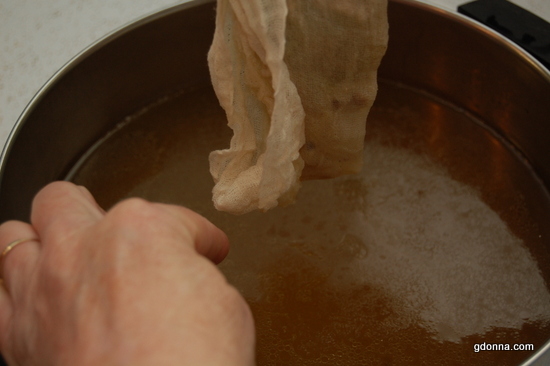 I have removed the strainer and letting the last bit of stock drip out of the cheese cloth
Now the broth needs to cool and after it has cooled transfer the pot to the refrigerator to chill so you can skim the rest of the fat from the top.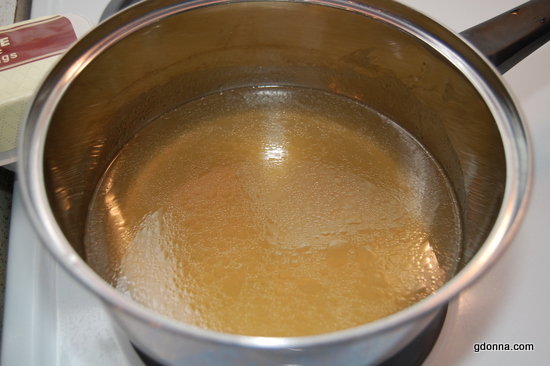 I removed three cups of stock and placed it in a pan to make egg drop soup then put the rest into containers and placed them in the freezer.
I wish you success with your homemade Chicken stock