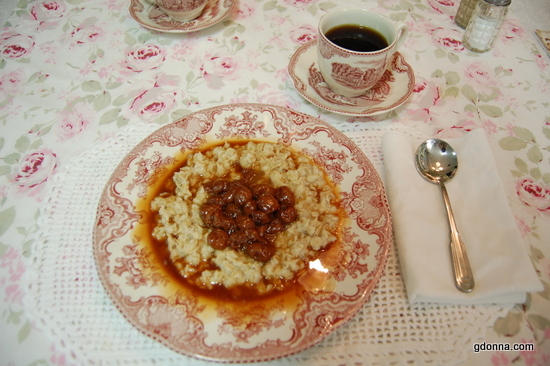 It all depends if you like Tart
GrandChip says "This oatmeal doesn't lay down, it reaches up and slaps you".
Well I don't know about that and you can make it less tart if you don't mind adding sugar.
So here is this easy recipe for Grandmas Tart Cherry butter sauce.
One can of Tart Cherries ( I use Cherries packed in water) Nothing else is added
One Tablespoon maple syrup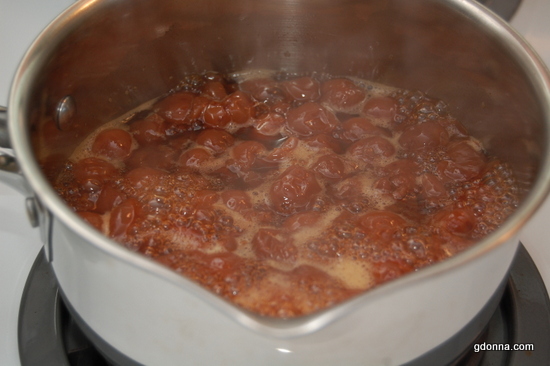 Place the cherries with water in a sauce pan and add the maple syrup and molasses. You can reserve some of the water from the can if you want to make this thicker. Bring the cherries, maple syrup and molassses to a boil, turn down and let simmer for about 10 minutes while you are cooking the oatmeal. Then add the two tablespoons of butter, remove from heat and stir in the butter.
That is all there is to it, place the oatmeal in your dish, and spoon the Tart Cherry Butter over the oatmeal. Ummmm some more good....