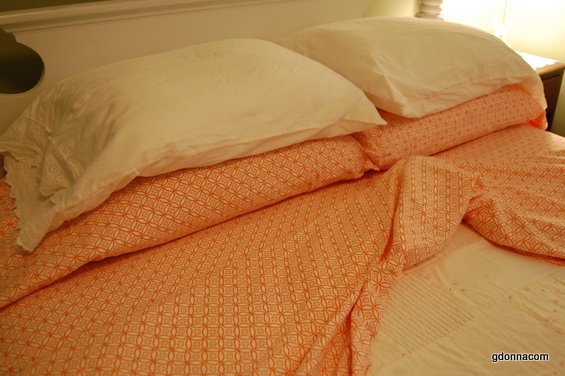 Sometimes I do things a little bit different.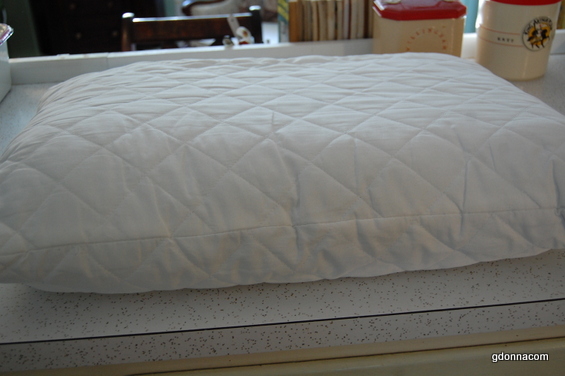 It was getting time to replace our pillows. I have never had much success with washing the pillows because they come out lumpy. So I made a decision...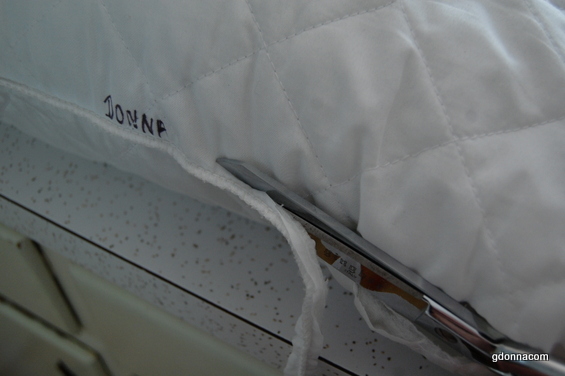 To cut open one of the pillows....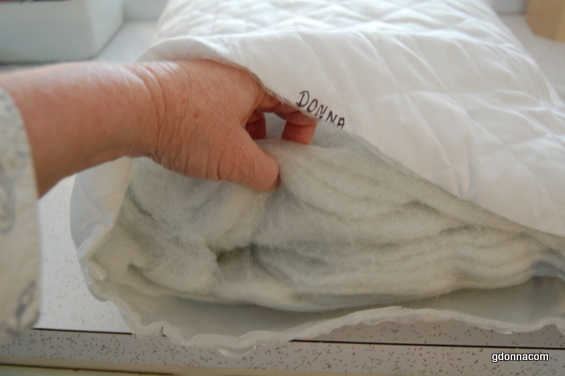 Looks like they layer them now....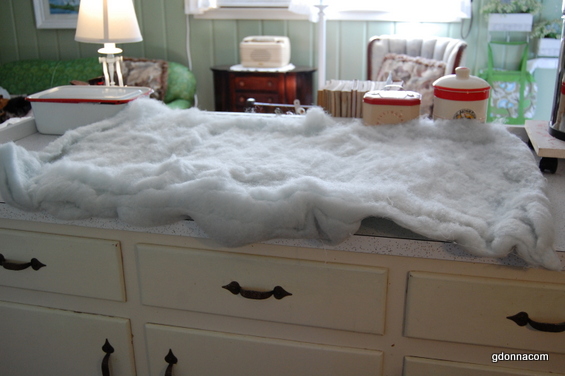 So I took it out and carefully un -layered it. I had to be careful because it is webbed together a bit but I managed.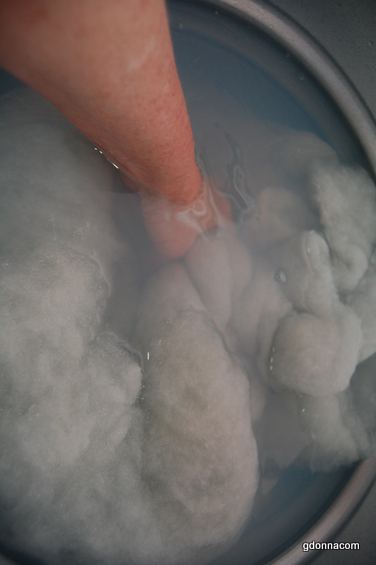 That is when I made the decision to wash it in the tub..... And then, do the other three pillows.... It was a lot of work...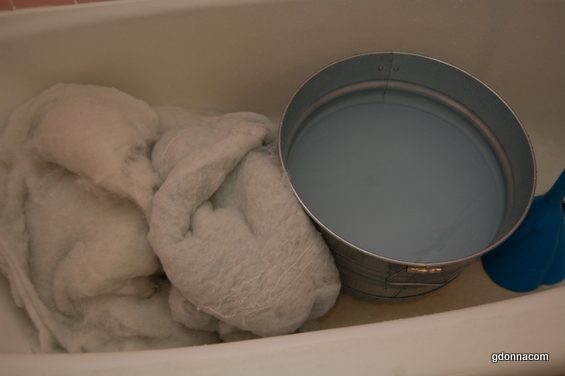 I used the tub and a washtub, after the soapy water I rinsed. This was the soapy water which is not sudsy when you use real soap. I made sure to use my unscented soap...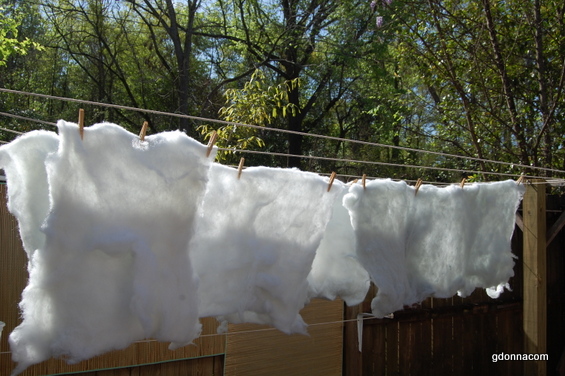 I put it in the washer on the spin cycle and spinned it out then took it to the clothesline to let it dry in the sunshine.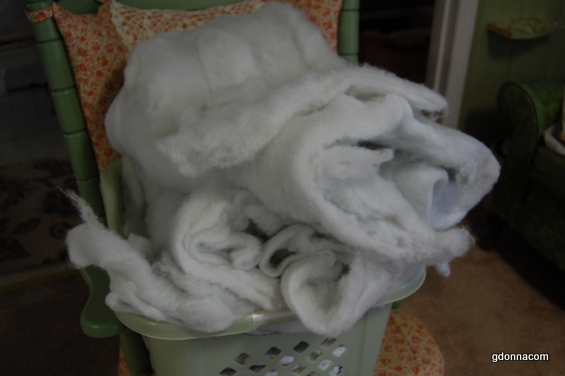 Once they all dried it was back to work...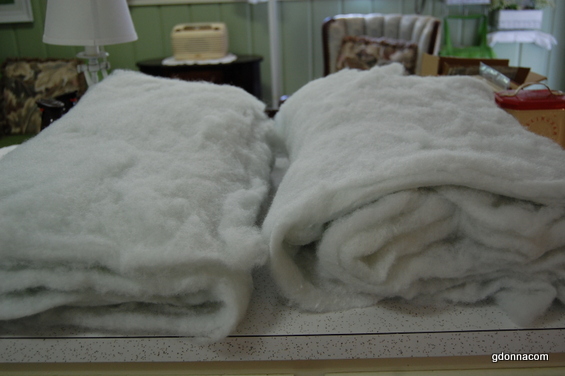 I started folding them back like they were folded originally...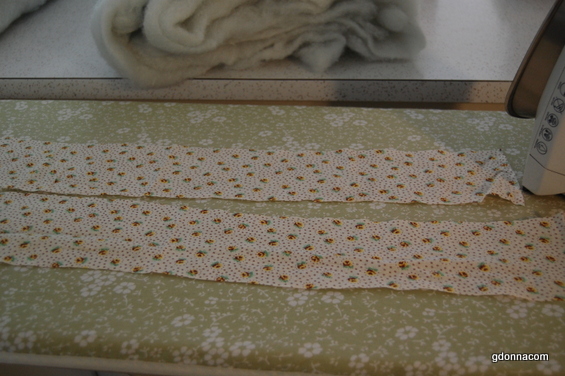 I cut some strips of fabric to sew on the edges of the clean washed covers that I cut off..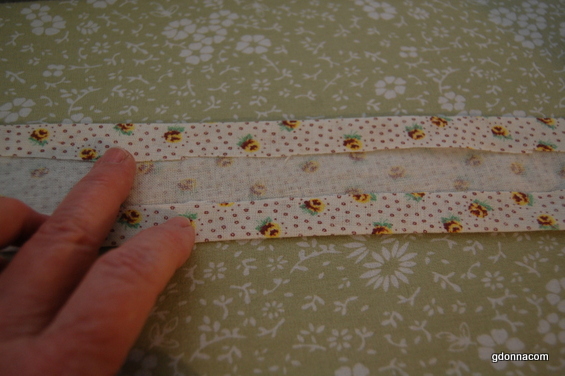 Pressed down the two sides....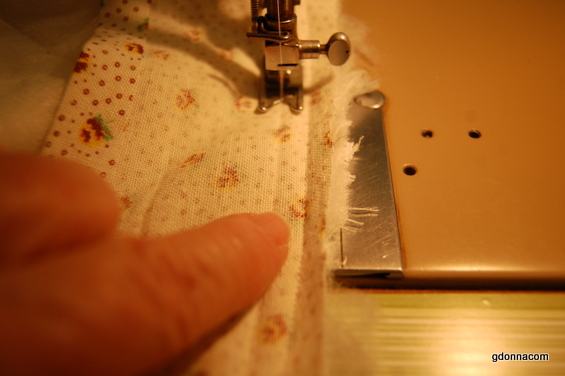 Sewed the top side down against the wrong side of the pillow cover....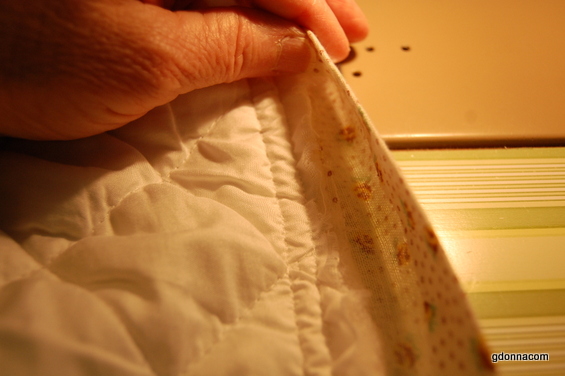 Flipped the cover right side out and flipped the fabric over to sew the edge...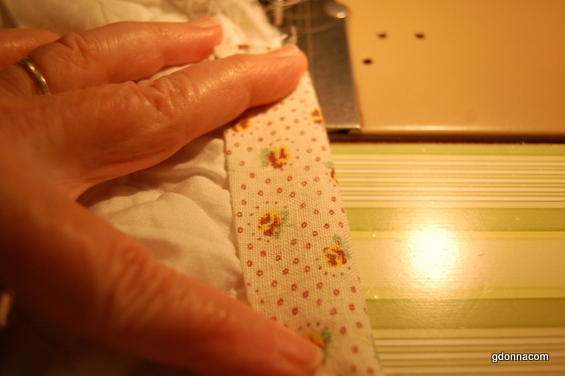 I did this so I could have a fabric edge that I could take a seam ripper and remove the sewing in case I am crazy enough to do this again. It was hard work but the closer I got to being finished I was getting better with the idea of what I had accomplished.
There would be no new pillow smell to deal with and I saved the money it would have cost to buy 4 new pillows.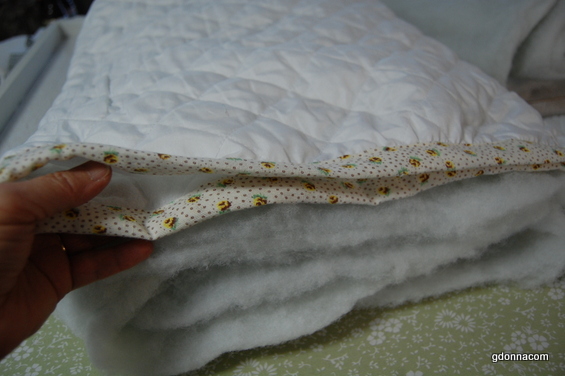 The edges were sewn on now so it was time to put it back together...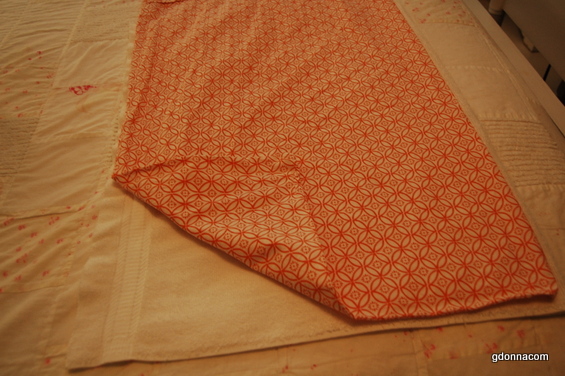 I decided after all this work I was going to make some terry cloth pillow covers for extra protection to go under the pillow case.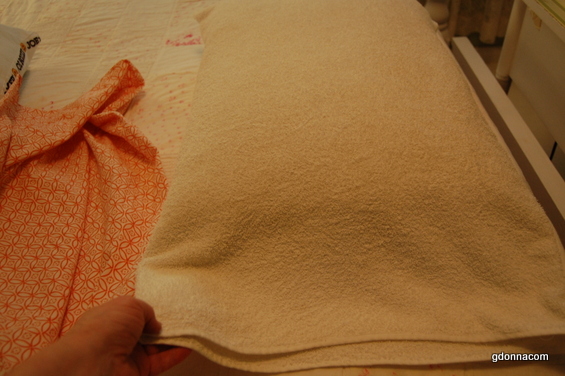 Let's face it, we drool, sweat and such on our pillows at night, we don't go to bed with clean hair every night so we need something else to go between the pillow case and the pillow.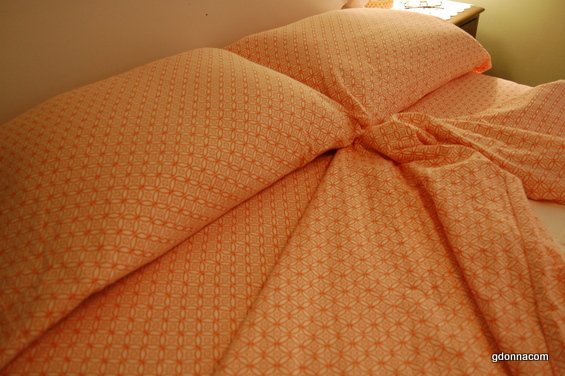 Two are done and I will go finish the other two...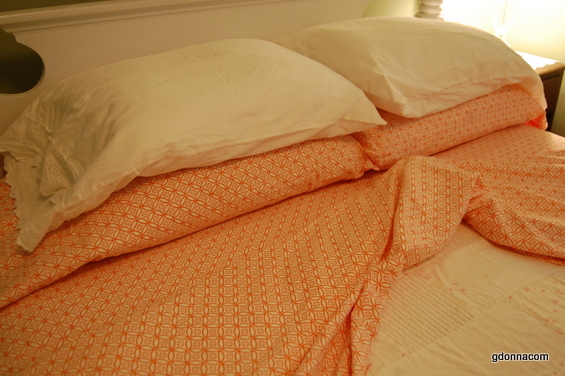 So the other two are done now. I was too tired to iron the top pillow cases. This took me all day, I think if I did this again I would not do 4 pillows on the same day. Seeing how the stuffing is layered now I might try washing the pillows in the machine but then when I hand washed the filling it acts like a sponge and was extremely heavy with water. It seems that it could damage the machine.
I am very happy with the outcome, I know this seems very frugal but isn't that a good thing? In the past people had to clean their mattresses and pillows, I cannot imaging what a chore that was back then.
The pillows smell wonderfully clean and the sun sanitized them even more. No new pillow smell to deal with. I am not afraid of hard work and this was fairly difficult on my scale for one person but now it is done.
If we could see all the pillows and stuffing to go to the landfills we would probably be shocked so that is another good thing, these pillows are being recycled. :)
We are nearing the end of our third month of living like 1942. The stuffing inside of pillows were probably feathers in 1942. I remember my feather pillows and how the quills would stick through and if I pulled on a quill I pulled out a feather. :)
Not sure how I would have dried those feathers but I guess I would have figured it out. :)
Grandma Donna